'The Bold and the Beautiful': Brooke and Ridge's Relationship Is Toxic, Not Romantic
'The Bold and the Beautiful' couple Brooke Logan and Ridge Forrester's love story isn't anything to swoon about according to fans.
The Bold and the Beautiful's Brooke Logan (Katherine Kelly Lang) and Ridge Forrester (Thorsten Kaye) are a super-couple. Since 1987 viewers have been following their iconic love story. They're still touted as the show's top couple, yet fans don't see anything romantic about their relationship.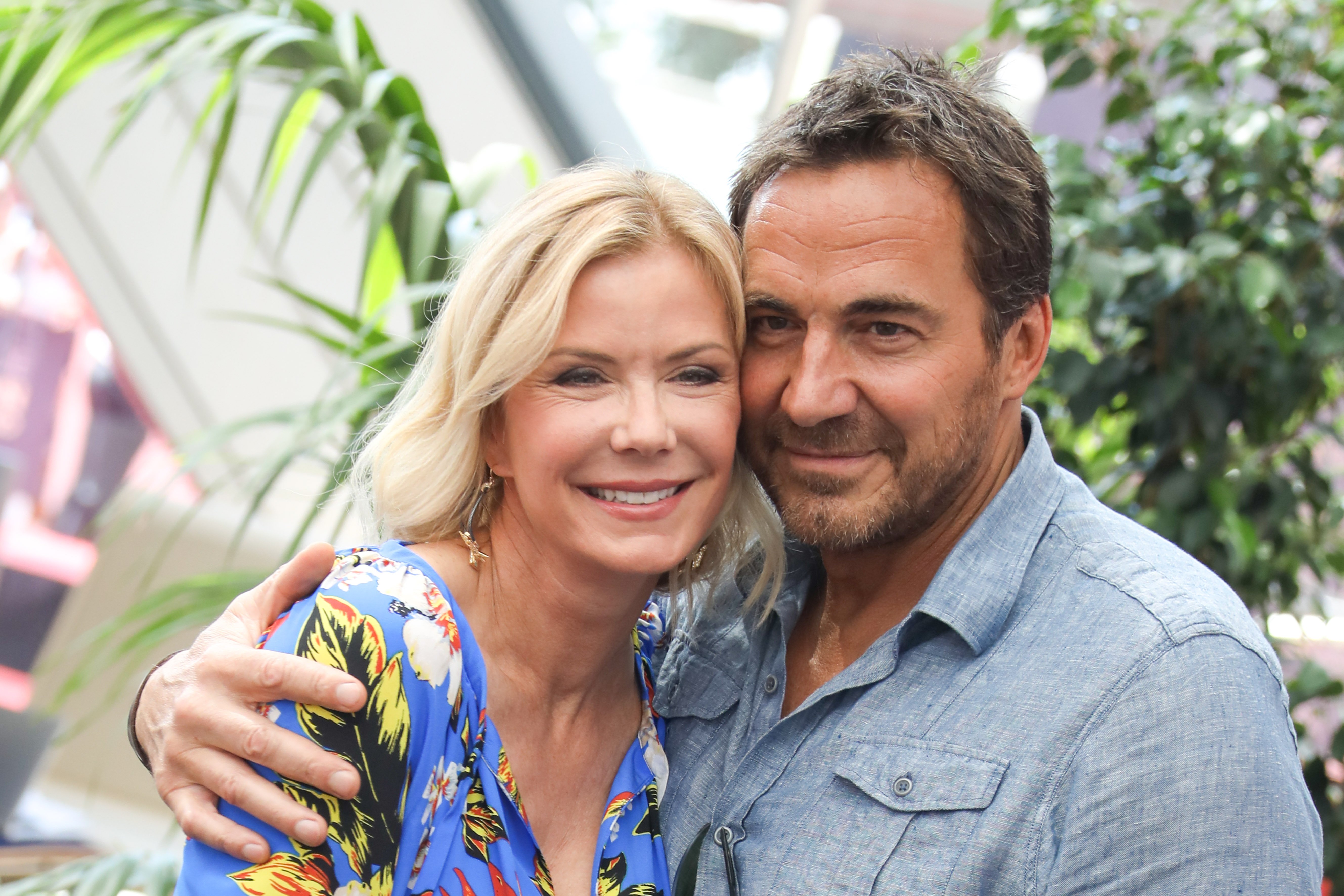 'The Bold and the Beautiful' fans think Brooke Logan and Ridge Forrester's marriage is toxic
Like many of The Bold and the Beautiful couples, Brooke and Ridge have faced challenges. Yet, no matter what life throws at them, they find their way back to each other. While Bridge supporters swoon over their favorite duo's love story, other fans believe their relationship is toxic.
On Twitter, fans expressed their opinion on how Brooke and Ridge aren't right for each other. "Meh. Y'all over play their 'destiny' s*** is so toxic. Both cheating, lying, & the bk and forth is not Destiny! They need to move on," wrote one viewer. "They were ridiculous three decades ago, and they're even more ridiculous now. It's not destiny; it's toxicity," another commenter replied.
The couple's hurt each other plenty of times
As many The Bold and the Beautiful fans pointed out, Brooke and Ridge have hurt each other many times. There's been infidelity from both sides, and Ridge constantly switched between her and Taylor. Meanwhile, Brooke also cheated on Ridge a few times. Her fling with his half-brother Nick Marone (Jack Wagner) led to a pregnancy and a who's the daddy storyline.
Lying is also a massive issue in Brooke and Ridge's relationship. As fans have seen, the two have kept secrets from each other, including Brooke's recent betrayal with Deacon Sharpe (Sean Kanan). Yet, no matter how many times they cheat or lie, the two can't say away from each other.
Are they over for good?
The Bold and the Beautiful writers have split Brooke and Ridge again. After learning about Brooke and Deacon's kiss, Ridge walked out. As expected he's wasted no time in moving on with Taylor Hayes (Krista Allen). Yet, he might not be over his "Logan."
Fans already know how the storyline will play out. When it's discovered Sheila Carter (Kimberlin Brown) switched Brooke's nonalcoholic champagne, she'll receive most of the blame. Ridge will believe that Brooke is a victim and Sheila's scheme and reunite with his destiny.
Yet, Brooke and Ridge's reunion will be disturbed by more drama that will test their marriage.