'The Bold and the Beautiful': Brooke Spirals out of Control After Ridge Walks out
The Bold and the Beautiful's Brooke Logan (Katherine Kelly Lang) again is in hot water. Brooke's marriage to Ridge Forrester (Thorsten Kaye) is on the brink of collapse. Brooke's secret about her night with Deacon Sharpe (Sean Kanan) is about to be exposed, leaving her no choice but to confess. However, Brooke's confession may be too little too late.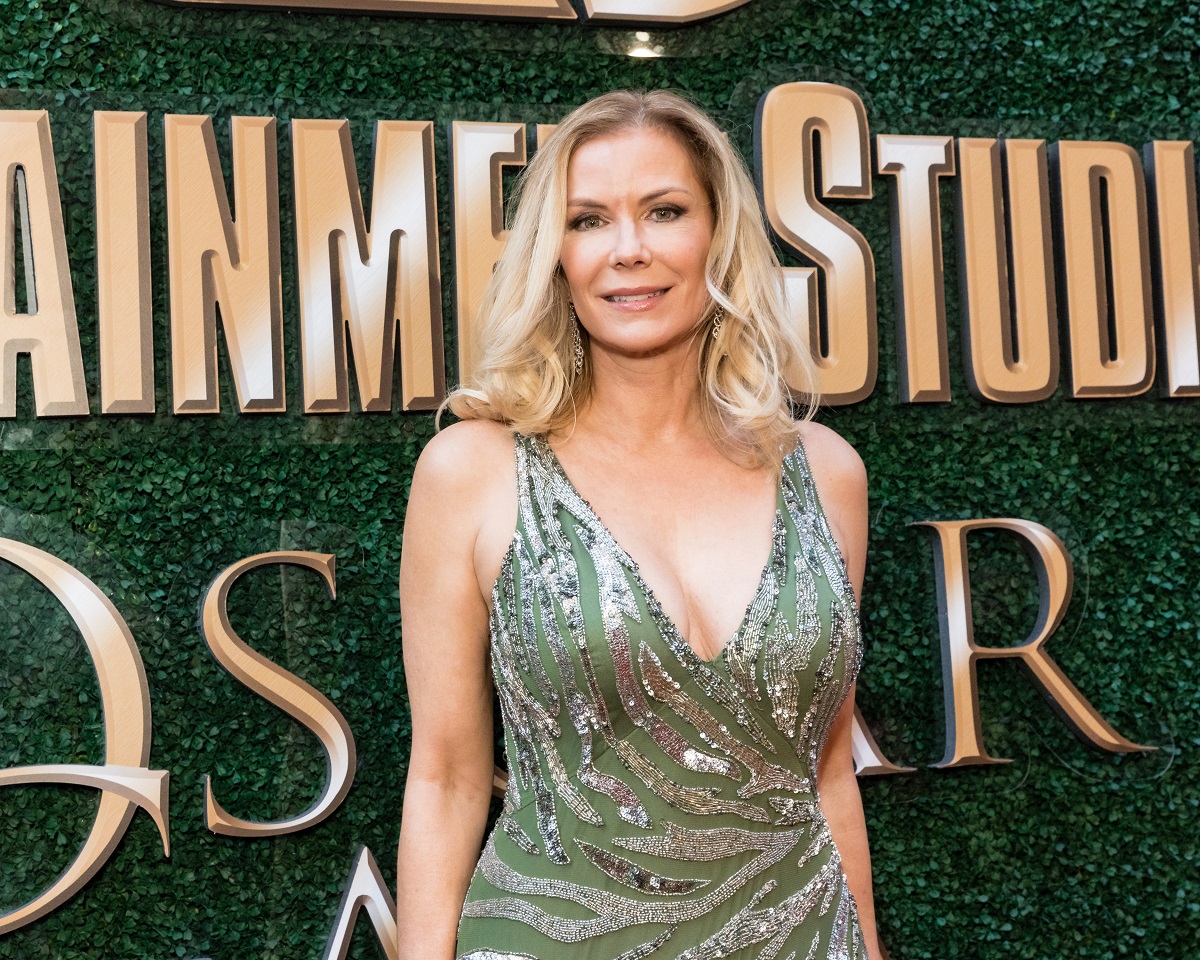 'The Bold and the Beautiful' Brooke Logan headed for a downward spiral as marriage collapses
2022 isn't off to a good start for Brooke on The Bold and the Beautiful. On New Year's Eve, a lonely Brooke spent the evening with Deacon while Ridge was out of town. The two shared a few drinks and, before long, were kissing. The next morning Brooke was stunned to wake up in bed next to Deacon.
Although nothing goes further than a kiss, Brooke's conscience weighs heavily on her. Fearing this will end her and Ridge's marriage, Brooke keeps quiet about the incident with Deacon. However, her secret is about to be exposed. According to Soaps.com, Taylor Hayes (Krista Allen) tells Ridge about Brooke and Deacon.
Brooke's already on edge, and her panic will increase when Ridge confronts her about Deacon. While Brooke thinks she can beg Ridge for forgiveness, odds are he'll be walking out on his wife again. Without Ridge, Brooke's world will be shattered, and her life may spin out of control.
Turns to the bottle for comfort
The Bold and the Beautiful's drunken kiss scandal was set in motion by Sheila Carter (Kimberlin Brown). Unbeknownst to Brooke, her nonalcoholic champagne was switched by Sheila. Now Brooke's life is in shambles as she tries to make sense of the New Year's Eve events.
Longtime fans know Brooke is an alcoholic and her fall off the wagon has everyone concerned, including her daughter Hope Logan (Annika Noelle). Brooke's seeking help and attending meetings as she tries to move on. Yet, Ridge walking out might have Brooke picking up the bottle again.
Ridge is Brooke's destiny, and she can't imagine life without him. But her betrayal from kissing Deacon will send Ridge packing. Brooke will seek comfort from liquor to ease the pain over her marriage ending.
'The Bold and the Beautiful' Brooke Logan reuniting with Deacon Sharpe
Brooke won't be lonely for long on The Bold and the Beautiful. With Ridge gone, Deacon will swoop in to comfort Brooke. Seeing Brooke drinking again, Deacon will become her knight in shining armor as he helps her become sober.
Deacon's admitted he's still in love with Brooke, and this is a chance for him to create the family life he envisioned. Although Brooke's adamant nothing will happen between her and Deacon again, she can't deny their connection. With her marriage over, she'll contemplate reuniting with Deacon. However, their reunion may be short-lived when Brooke discovers Sheila was responsible for her falling off the wagon.