'The Bold and the Beautiful': Carter Has a New Woman, but It's Not Katie
'The Bold and the Beautiful' Carter Walton will be finding love again, however, his new lady will be a surprise to fans.
The Bold and the Beautiful's Carter Walton (Lawrence Saint-Victor) won't be lonely anymore. After being dumped by Quinn Fuller (Rena Sofer), the handsome lawyer's ready to move on with his life. Fans believe they already know who his next love interest will be. However, upcoming spoilers reveal his new lady will be someone unexpected.
[Spoiler alert: Potential spoilers for upcoming episodes of The Bold and the Beautiful are ahead.]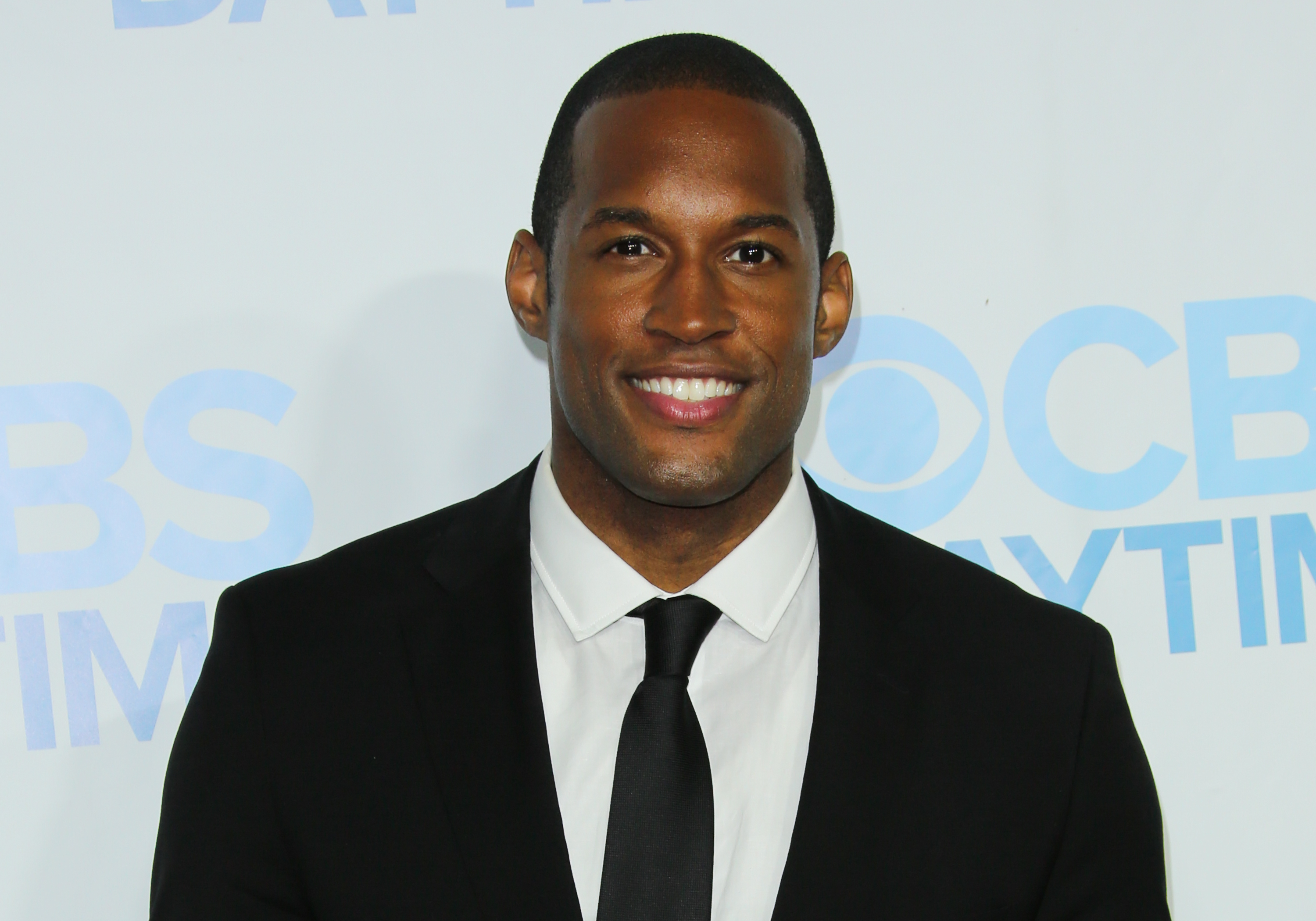 'The Bold and the Beautiful' Carter Walton's new woman is Paris Buckingham
Carter has been unlucky in love on The Bold and the Beautiful. His recent relationship with Quinn created excitement for fans who supported the Quarter romance. Yet, Carter was left heartbroken when Quinn decided to stay with her husband, Eric Forrester (John McCook).
Carter isn't letting his latest heartache keep him from enjoying life. He's ready to get back into the dating game, and he's got plenty of women to choose from. Recently, the writers have hinted that Carter and Katie Logan (Heather Tom) could become a couple. However, it seems those plans have changed.
According to upcoming spoilers from Soaps.com, Carter's new lady maybe Paris Buckingham (Diamond White). After Carter informs his friend of Zende Dominguez's (Delon de Metz) marriage proposal, Carter receives a surprise from Paris. Speculation is that Paris' surprise will lead to a romance with Carter.
Carter Walton is the latest guy to fall for Paris Buckingham
Paris has become the most sought-after woman on The Bold and the Beautiful. The model/singer is currently dating Zende, but recently she also attracted the attention of Thomas Forrester (Matthew Atkinson). However, it appears the writers have ended Paris and Thomas' blossoming romance. The show has a new man to come between Paris and Zende.
Even after his breakup with her sister Zoe Buckingham (Kiara Barnes). The two have been spending a lot of time together lately discussing their personal lives. A Carter and Paris romance was hinted back when he was dating Zoe, but nothing came of it. However, it looks like the show may be ready to give them a shot.
What about Zende Dominguez and Katie Logan?
Carter and Paris' possible upcoming romance isn't going to make The Bold and the Beautiful fans happy. Paris is already getting a lot of hate from viewers who don't understand her appeal. The dislike for the character will grow if she becomes involved with Carter. Since Paris tends to be fickle, fans worry she'll break Carter's heart.
Aside from Carter, fans are also concerned about how this will affect Zende and Katie. Zende is head over heels in love with Paris and ready to take the next step. But his dreams of marriage will be shattered with Paris' betrayal.
As for Katie, although she and Carter aren't officially a couple, it's obvious they were headed in that direction. Given that she's opinionated, Katie will have a lot to say regarding the Carter and Paris situation. Will Katie convince her friend that Paris isn't the right woman for him?