'The Bold and the Beautiful': Carter Reunites With Quinn After Dumping Paris
'The Bold and the Beautiful' couple Carter Walton and Quinn Fuller may be reigniting their affair after a meeting has Quinn revealing her true feelings.
The Bold and the Beautiful's Carter Walton (Lawrence Saint-Victor) is one of the show's heartthrobs. The hunky lawyer sends the hearts of women racing with his charm and good looks. Yet, Carter's personal life is messy when it comes to love. It will get more complicated when a breakup reunites him with an ex-lover.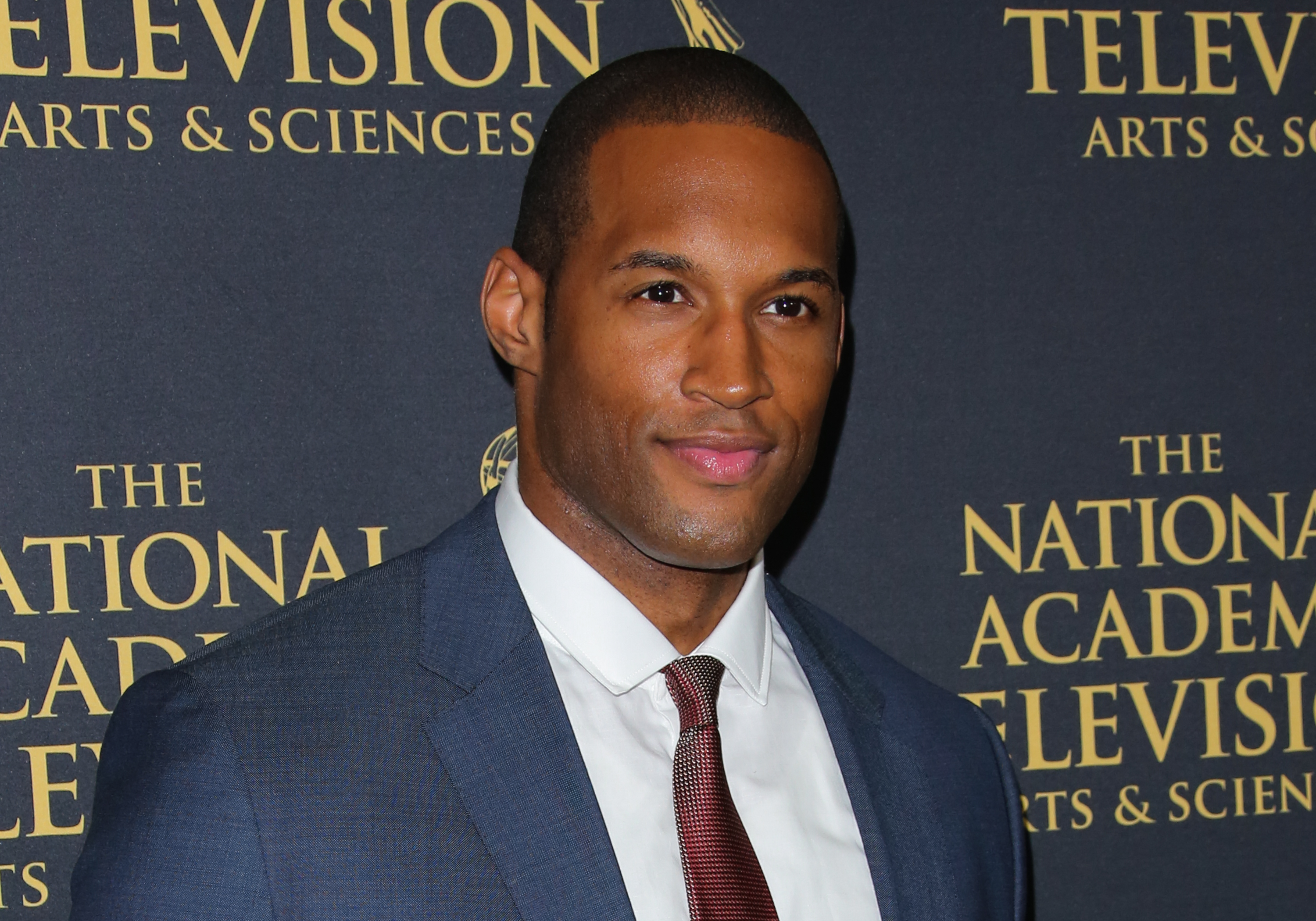 Carter Walton and Paris Buckingham's relationship ends on 'The Bold and the Beautiful'
Like many of The Bold and the Beautiful characters, Carter's had many love interests. His current girlfriend is Paris Buckingham (Diamond White), a relationship many disapprove of. Carter and Paris' romance started after she rejected Zende Dominguez's (Delon de Metz) marriage proposal.
Paris wasn't ready to settle down with Zende; she was quick to pursue a relationship with Carter. Yet, Zende isn't giving up on Nicole and has the support of her mother, Grace Buckingham (Cassandra Creech). Grace knows Carter and Paris are having an affair and warns the lawyer to stay away from her daughter.
Despite Grace's threats, the couple continued their relationship, and Paris stood up to her mother. However, Carter will have a change of heart. According to Soaps.com, Carter will break up with Paris and encourage her to reunite with Zende.
Quinn Fuller's visit opens up a Quarter reunion
Carter won't be too broken-hearted after dumping Paris. The day after their split, Carter is visited by another ex-girlfriend Quinn Fuller (Rena Sofer). Carter and Quinn's affair was one of the biggest storylines in 2021.
The unexpected couple quickly garnered a huge fan base, who nicknamed the duo Quarter. Their relationship wasn't without controversy because Quinn was married to Eric Forrester (John McCook). Eric later gave his blessing for the affair because he could not be intimate with Quinn.
Eventually, Quinn was forced to choose between the two men and decided to stay with Eric. However, Quinn may not be over Carter. This week the exes meet and take a stroll down memory lane. During their conversation, Quinn admits she still loves Carter.
Carter Walton and Quinn Fuller's reunion leads to heartache
The Bold and the Beautiful fans are excited about the Carter and Quinn spoilers. Viewers have been calling for a reunion, and they're finally getting it. However, much like the first time, Carter and Quinn can expect the drama to unfold from their relationship.
Of course, Eric will be devastated that Quinn is rekindling her affair with Carter. He loves Quinn and is a good husband to her. He thought they could move past this and have a fresh start. Yet, it's obvious where her heart lies, and the Forrester patriarch may be alone again.
Aside from Eric, Paris is another person the couple may have to contend with. Paris will be shocked to see Carter reuniting with Quinn quickly after their breakup. Seeing the pair together will trigger Paris' bad girl side. She's not going to let Carter get away with breaking her heart.