'The Bold and the Beautiful': Characters Who Could Be Leaving Soon
'The Bold and the Beautiful' has seen many characters come and go throughout its 35 years, and more exits could possibly be on the way.
The Bold and the Beautiful is known for creating iconic characters. There are prominent players, from veterans like Eric Forrester (John McCook) to newcomers like Paris Buckingham (Diamond White). The show has a huge cast, but it may decrease with these characters possibly leaving.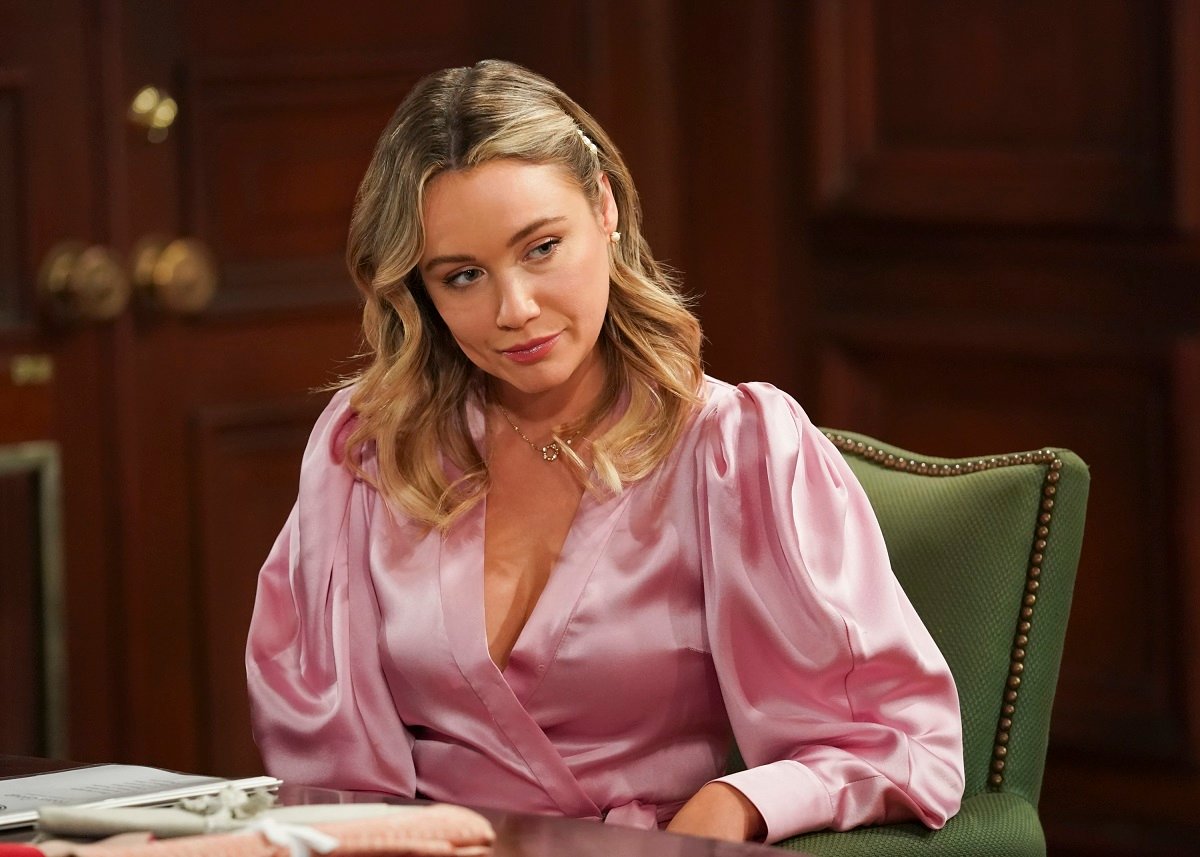 'The Bold and the Beautiful' fans may have seen the last of Flo Fulton.
One character who The Bold and the Beautiful fans may never see again is Flo Fulton (Katrina Bowden). In 2019, Flo was introduced as Reese Buckingham's (Wayne Brady) accomplice in the baby switch of Beth Spencer (Madeline Valdez). The character started out promising as a bad girl. But the show making her a Logan and trying too hard to make her a heroine turned fans against Flo.
Flo's last appearance came in July 2021 with her fiance Wyatt Spencer (Darin Brooks). Bowden has been away filming other projects and, in December 2021, said she didn't know when she'd be back but was hopeful it'd be soon. Although Brad Bell promised more to come from Flo, viewers aren't sure.
Bowden and Denise Richards' names were removed from the closing credits. The women were also absent from the recent cast photo leading to speculation Flo and Shauna may be gone.
Katie Logan's lack of airtime concerns fans
Since 2007, Heather Tom has portrayed Katie Logan on The Bold and the Beautiful. Tom's performances earned her four more Daytime Emmys and turned Katie into a leading lady. Katie's faced plenty of drama, including a heart transplant, kidney transplant, and multiple breakups with Bill Spencer (Don Diamont).
While Katie is one of the show's prominent characters, she hasn't been seen much onscreen in the past year. Tom's busy with directorial work for other series, possibly contributing to Katie's lack of airtime. The longer Katie's absence continues, the more fans worry about the character and her portrayer's status with the show.
If Katie does leave, one must wonder how they'll write her out. Will she leave town? Or will her lingering health issues result in her death?
Zende Dominguez's broken heart causes him to leave town
In 2020, The Bold and the Beautiful welcomed Zende Dominguez (Delon de Metz) back. After his divorce from Nicole Avant (Reign Edwards), Zende was ready for a fresh start. His job at Forrester Creations put him close to Paris Buckingham (Diamond White).
Zende fell head over heels in love with Paris, yet recently their relationship hit a speed bump. Paris turned down ZeZende'sroposal claiming she wasn't ready for marriage. However, unbeknownst to Zende, Paris is having an affair with Carter Walton (Lawrence Saint-Victor).
Fans know the situation will lead to heartache for Zende and may cause him to leave town. As reported by Soap Opera Digest, de Metz has been cast in a new NBC pilot. The news has caused speculation that the actor may be leaving. If he does, fans may also say goodbye to Zende.