'The Bold and the Beautiful': Characters That Should Visit Genoa City
'The Bold and the Beautiful' characters have crossed over to their sister soap 'The Young and the Restless' throughout the years.
The Bold and the Beautiful characters do a lot of traveling that often takes them to Genoa City. The Young and the Restless is the soap opera's sister soap, and there have been many crossovers. From Eric Forrester (John McCook) to Sheila Carter (Kimberlin Brown), many people have visited Wisconsin. So who could be the next person to cross over?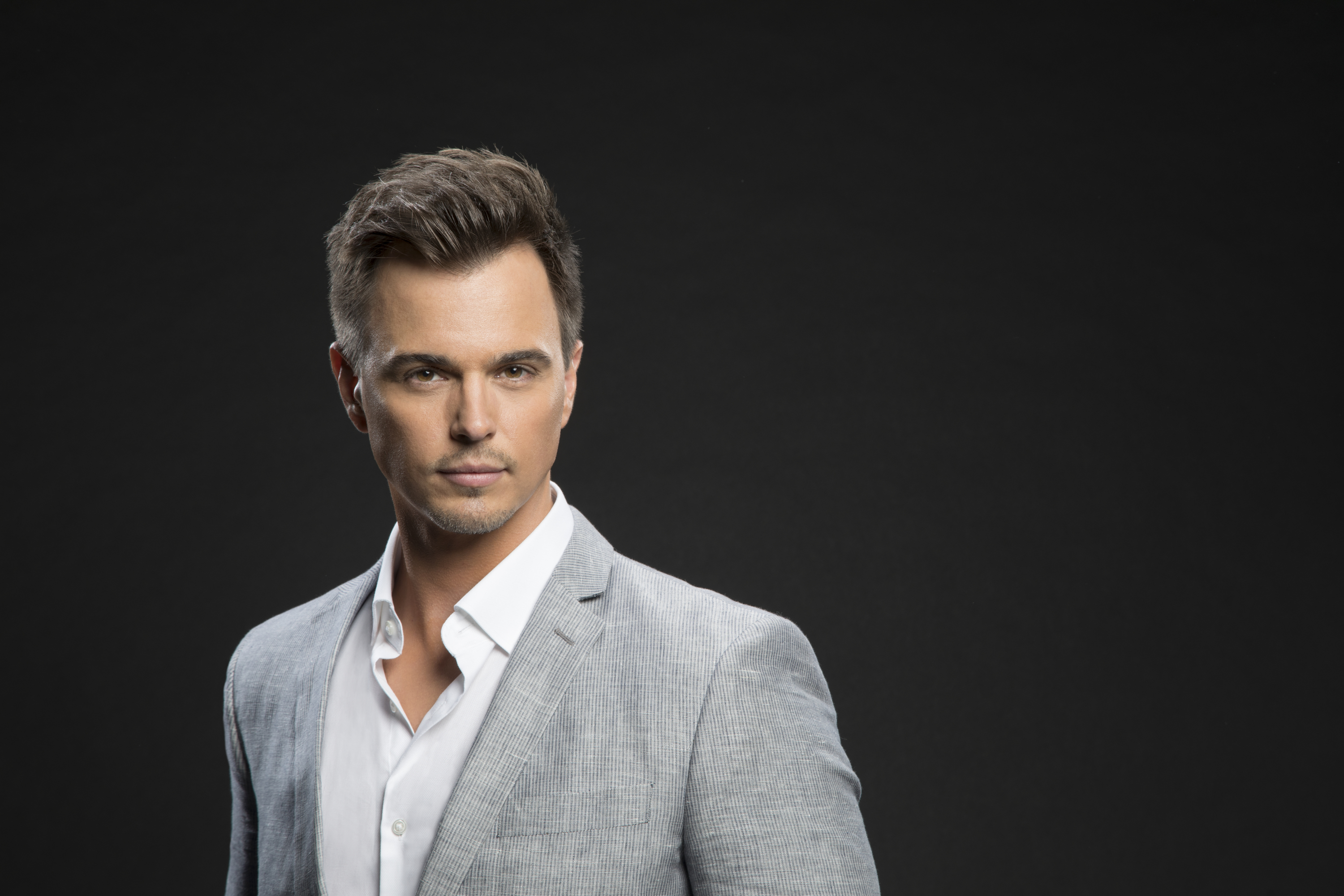 'The Bold and the Beautiful' Wyatt Spencer runs into Sally Spectra in Genoa City
Wyatt Spencer (Darin Brooks) and Sally Spectra (Courtney Hope) were The Bold and the Beautiful's cutest couple. However, their relationship was ruined by Flo Fulton (Katrina Bowden). Wyatt dumped Sally twice for his high-school sweetheart, which resulted in the redhead going from heroine to villain.
Sally pretended she was dying and kidnapped Flo to win back Wyatt. However, her plot was foiled when Wyatt busted her. After a tearful Sally apologized and explained the reason for her actions, Wyatt agreed to press charges. She then left for a fresh start in Genoa City, while Wyatt became engaged to Flo.
Wyatt hasn't had much screentime since getting together with Flo, whom most fans detest. He needs excitement in his life, and a trip to Genoa City would do that. Of course, Wyatt's journey would have him crossing paths with Sally, and their interaction could go two ways.
Wyatt could threaten to expose Sally's past crimes, putting her job and life at risk again. Or Wyatt could realize that Sally was the one for him, and he made a huge mistake dumping her. Yet, he'd face huge competition from Adam Newman (Mark Grossman).
Carter Walton finds love in the Wisconsin town
The Bold and the Beautiful's resident lawyer Carter Walton (Lawrence Saint-Victor), is unlucky in love. Fans thought he and Quinn Fuller (Rena Sofer) were a hot couple, but their relationship ended with Quinn deciding to stay with Eric Forrester (John McCook). Carter's current lady is Paris Buckingham (Diamond White), but their romance is complicated because she's Zende Dominguez's (Delon de Metz) girlfriend.
Fans want to see Carter happy, but not with Paris. Odds are, his new romance will end in heartache again. With Carter having no luck in the romance department, he could move to Genoa City. It would offer him a fresh start as he becomes the town's new lawyer, and he'd have plenty of women to date.
Elena Dawson (Brytni Sarpy) and Imani Franklin (Leigh-Ann Rose) are a few ladies who'd be perfect for him.
Donna Logan's arrival creates a stir
Poor Donna Logan (Jennifer Gareis) is going through a challenging period on The Bold and the Beautiful. Her hope of a reunion with Eric was dashed when he turned her down. If that wasn't bad enough, she was also fired from her job at Forrester Creations.
With no job, Donna could move to Genoa City, where she'd find work at Fenmore's Newman. Plus, a few men like Jack Abbott (Peter Bergman) would be interested in the Logan sister.
Also, since Gareis used to play Grace Turner on the show, it'd be funny to see her interactions with Nick and Sharon Newman (Joshua Morrow and Sharon Case). The two would be in for a shock at Donna's resemblance to their former friend.