'The Bold and the Beautiful' Co-Stars Who Got Married in Real Life
There are two couples who formed from working on The Bold and the Beautiful. Sadly, fans can no longer watch the actors together on screen. One of them moved on to The Young and the Restless then acted in other projects. But the actors have managed to have lasting marriages.
Kelly Kruger and Darin Brooks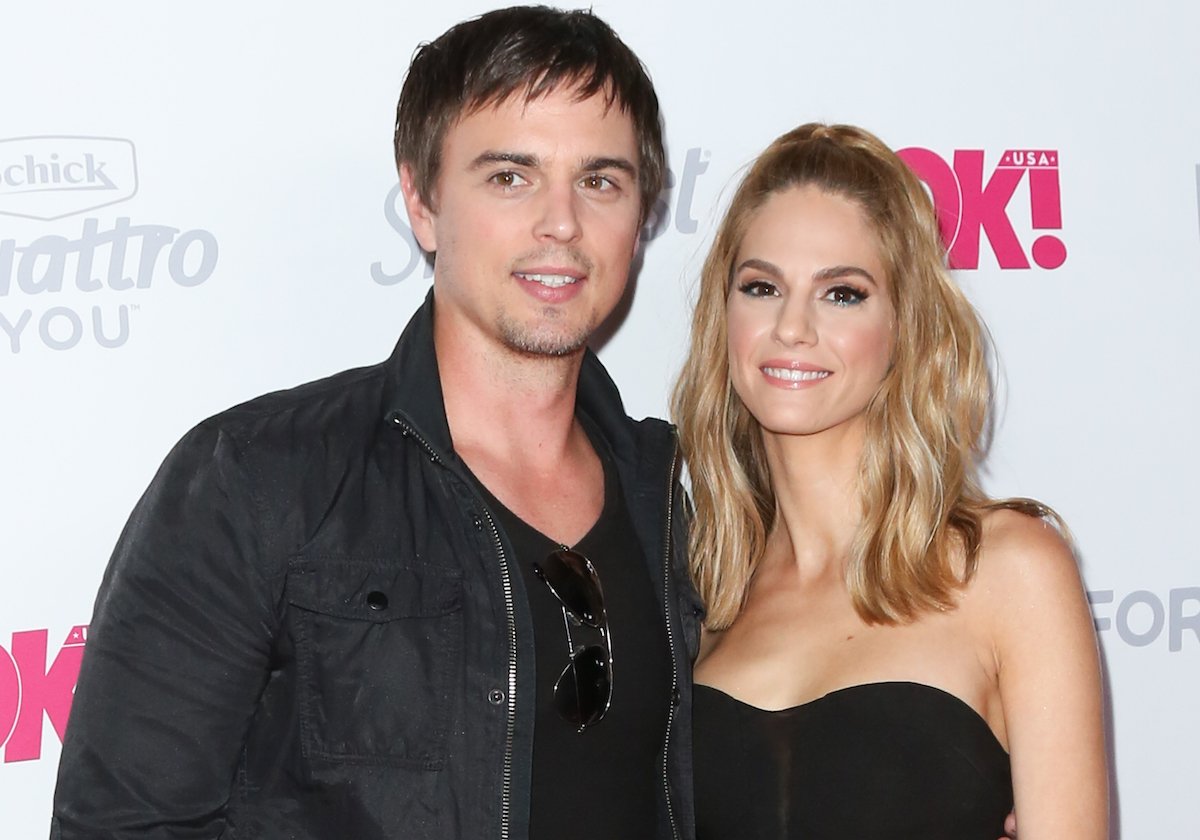 RELATED: 'The Bold and the Beautiful' Boss Brad Bell Didn't Expect the Viral Reaction to His Comments About Using Blow-up Dolls
Kelly Kruger played Eva on The Bold and the Beautiful from 2014 to 2017. Darin Brooks plays Wyatt Spencer. He proposed in a city that has a special place in their hearts.
"The first trip we ever took together was in Paris, and we got engaged there as well years later, so Paris means a lot to us," Kruger told The Knot. The actors eventually married in 2016.
"The entire day felt surreal," she said. "It was such an emotional roller coaster. Having all of our family and friends together in one place to celebrate our love was incredibly special and emotional. But I have to say the moment I saw Darin when I walked down the aisle, it was a feeling I will never forget. We both started crying and it was like we were the only two people there."
They now have a daughter named Everleigh Jolie Brooks. The actors no longer work together. Kruger moved on from her role to play Mackenzie Hellstrom on The Young and the Restless.
Mick Cain and Schae Harrison
https://twitter.com/therealmickcain/status/844947947842256897/photo/1
RELATED: Why 'The Bold and the Beautiful' Production Is Delayed Again
Mick Cain played C.J. Garrison until 2017. Schae Harrison played Darla Einstein Forrester from 1985 to 2015. The actors met on the show and went on to marry in 2001.
They have one child together and Cain talked about fatherhood with Soap Opera Digest. He answered if their child has watch them on TV.
"He has," he answered. "There's actually a children's movie that I did about 10 years ago called White Wolves III: Cry Of The White Wolf. We sat down and watched that together and he really dug that. He's seen our work on B&B, but it's not a show he's all too interested in. He's like, 'Okay, cool, there's Mom and Dad, where are my Legos?'"
Harrison hasn't taken another role after The Bold and the Beautiful. There is a Go Fund Me page later created for the actor.
Schae was formally diagnosed with Chronic Fibromyalgia and Chronic Fatigue Syndrome.  Her symptoms started almost two years ago but it took a lot of time and heartache before she got formally diagnosed.  It's been so hard for her and she had to quit her job on Castle because she couldn't stand and work long hours.  She is now sometimes in a wheelchair. She is on medication and getting treatments but because she can't work, she's run through her savings and is finding it hard to pay for her medical expenses and for taking care of her son, Haven.  She loves Haven more than anything and her heart is broken that he's suffering because of her illness.

Go Fund Me
The page has yet to reach its goal. Harrison hasn't publicly talked about this diagnosis.
The Bold and the Beautiful is one of many shows that took a break due to the pandemic. It returned on July 20 with new episodes.