'The Bold and The Beautiful' Comings and Goings: Finn's Family Grows, Zoe's Departure Fallout
The Bold and The Beautiful continues to dominate in both the ratings and storylines. Now, there are new cast comings and goings. Let's take a look at who we can expect to join the cast, and who may be leaving soon.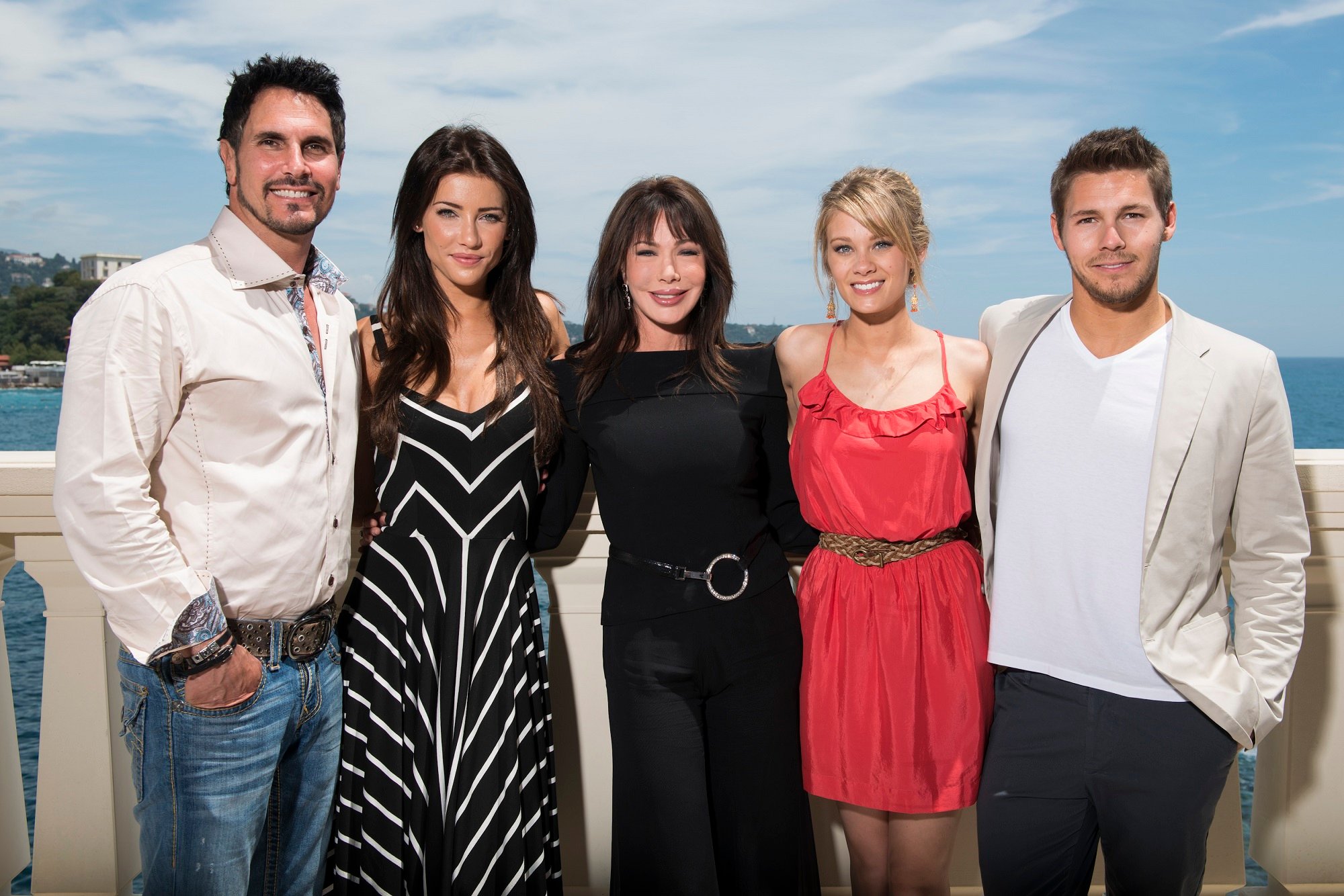 'The Bold and The Beautiful' will add a soap opera vet to the lineup
According to SoapHub, soap opera vet Ted King will be joining The Bold and The Beautiful. His first episode is set to air on July 30.
Soap opera fans best know King from his role as Luis Alcazar on General Hospital. But he also had roles in other soaps like One Life to Live, Loving, and The City.
King will, of course, be playing Finn's father. Finn's parents are coming to town thanks to his pending nuptials to Steffy. But it's unclear how long King's run on the show will be.
But they're still feeling the fallout from Zoe's departure
One of the biggest disappointments on The Bold and The Beautiful in recent weeks was the departure of Kiara Barnes' character of Zoe. Even though her character has been problematic for quite some time, fans were expecting something more from her departure from the show. Instead, all they got was her leaving on a "conflicted" note. Does she choose Carter or Paris? Well, she'll have a whole plane ride to London to decide that, won't she?
The problem, of course, is that Carter is carrying on an affair with Quinn that could spell the end of Forrester Creations as we know (it's a whole long war, and it's actually quite a good storyline). So, if Carter ever felt anything for Zoe, he's certainly not acting on it now.
This storyline is leaving the door open for Zoe to come back to The Bold and The Beautiful. But for now, fans are left wanting more than what they got.
What can fans expect in the coming weeks?
For now, though, the Zoe drama will have to wait. The Steffy-Finn drama is taking center stage on The Bold and The Beautiful, and it will be for the coming weeks.
There's some question as to whether Steffy will walk down the aisle with Finn. We all know how mothers can be, and it doesn't seem like Finn's mother is all-too-keen about her new daughter-in-law.
Expect Steffy and Finn's wedding plans to kick into high gear this week.