'The Bold and the Beautiful': Could Katie End Up With Justin?
Katie Logan's character first took the screen on The Bold and the Beautiful in 1987. Nancy Sloan was the first actor to take on this soon-to-be staple of the soap opera. Finally, in 2007, Heather Tom became the main and lead actor for this role. Katie Logan was first introduced to the series as the youngest child of Beth and Stephen Logan. In the series, Katie seemed to struggle with growing up with sisters and feeling like she was always competing or in the shadows. However, over the years, Katie Logan has participated in her fair share of love and heartbreak on The Bold and the Beautiful.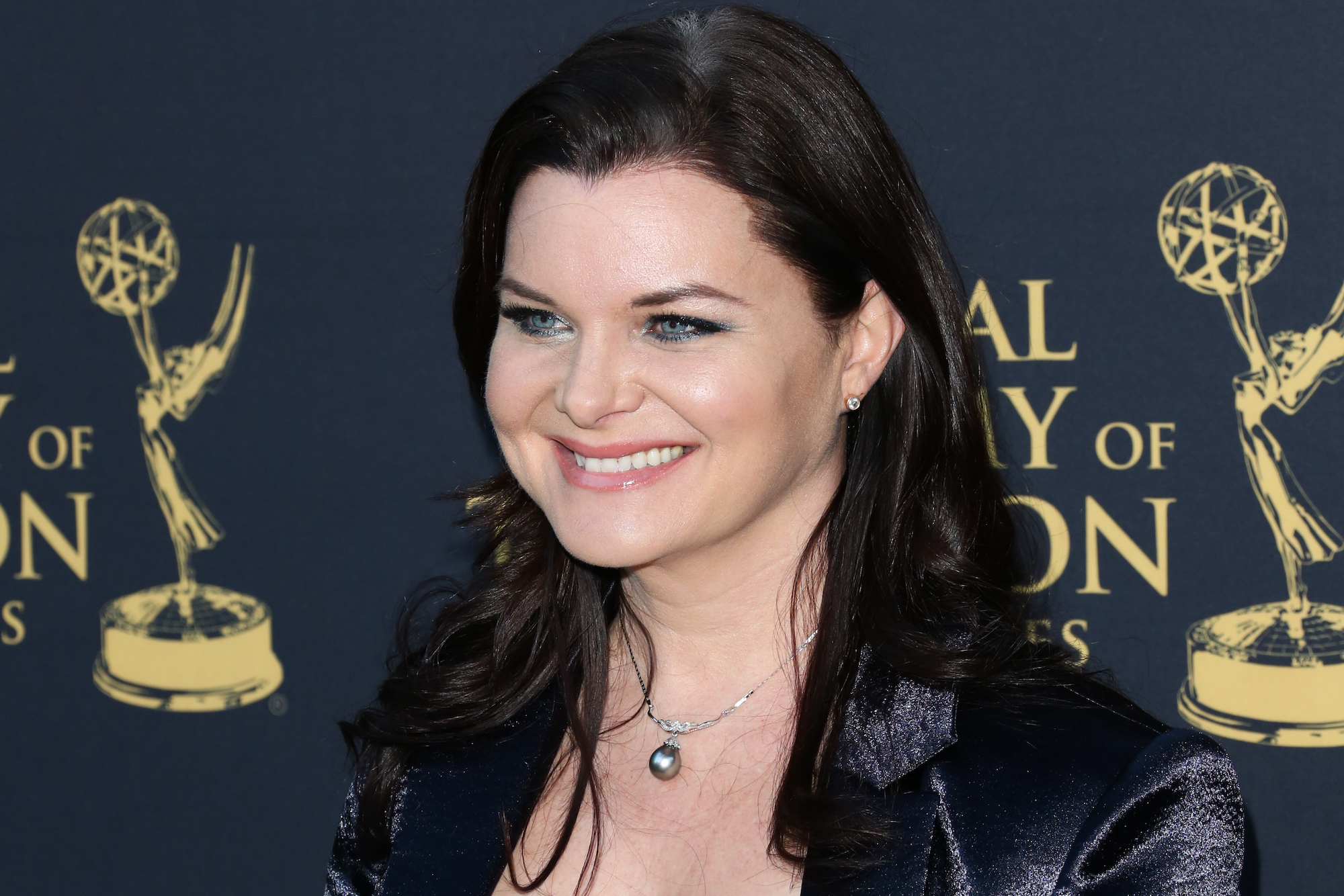 A look back at some of Katie's most memorable relationships on 'The Bold and the Beautiful'
After Katie was shot and trying to recover from having a dramatic and eventful heart transplant she found herself in an unexpected situation. Even though her medical health was declining and it seemed like she was going to die, Katie found herself falling for Nick Marone, even though he wasn't quite available at the moment. She almost married Nick until Katie let her guilt get the best of her. 
When things didn't pan out with Nick the way Katie quite hoped for she began dating Bill Spencer Jr. Unfortunately, there came a time when Katie learned that Bill was cheating on her with Steffy Forrester, and Katie suffered from a heart attack as a result. However, as fans and viewers of The Bold and the Beautiful already know, Katie and Bill went on to have a child together.
Due to Katie's medical issues, her sister became heavily involved in the baby's life, and, ultimately, Katie's sister and Bill ended up developing feelings for one another. After divorcing Bill, Katie found herself romantically attracted to Ridge Forrester and then in an unexpected and brief fling with Wyatt Spencer. Despite the divorce, Katie and Bill continue to have an on-again-off-again dynamic. 
A recap of Bill and Justin's relationship on 'The Bold and the Beautiful'
RELATED: 'The Bold and the Beautiful' Actor Thorsten Kaye Took a Shot at Bill Spencer
Anyone who watches The Bold and the Beautiful knows that Bill Spencer and Justin Barber have a tight relationship. Justin, who is played by Aaron D. Spears, is the friend and attorney of Bill's who often pops up to help Bill navigate personal and professional manners. Typically, anytime Justin surfaces in a scene things tend to be pretty sticky and drama-filled. Like the time he tried to convince Bill that Brooke was changing Bill and his ways. Many people are speculating that Justin's recent return is linked to Bill's messy love life, and they don't seem to be too far off. 
How do fans and viewers of 'The Bold and the Beautiful' feel about the possibility of Justin pursuing Katie romantically?
If one thing is clear, it is that fans of The Bold and the Beautiful have had enough of Bill and Katie's storyline. Tons of viewers have been speaking out about how boring and painful it has been to continue to watch Bill break Katie's heart. Some tweets even went as far as to indicate that the storyline is abusive and, simply put, Katie's character deserves better.
Some people are wondering if this is an opportunity for Katie and Justin to explore a romantic and intimate connection. It seems like something some of the fans and viewers might be interested in. Based on the recent reactions on social media, the audience and the viewers would rather see Katie and Bill with anyone but each other. Only time will tell if there will be any potential sparks between the unlikely characters on The Bold and the Beautiful.