'The Bold and the Beautiful': Could Tanner Novlan's Real-Life Wife, A Former B&B Star, Be Used as a Body Double?
Actor Tanner Novlan is the latest new kid on the block for CBS soap opera, The Bold and the Beautiful. There is a different learning curve now that soaps are heading back into production during the coronavirus (COVID-19) pandemic due to safety guidelines. One of the safety guidelines includes potentially having the actors' real-life partners with them in intimate scenes instead of their on-screen love interests. If Novlan's wife has to fill-in for scene it could get quite interesting.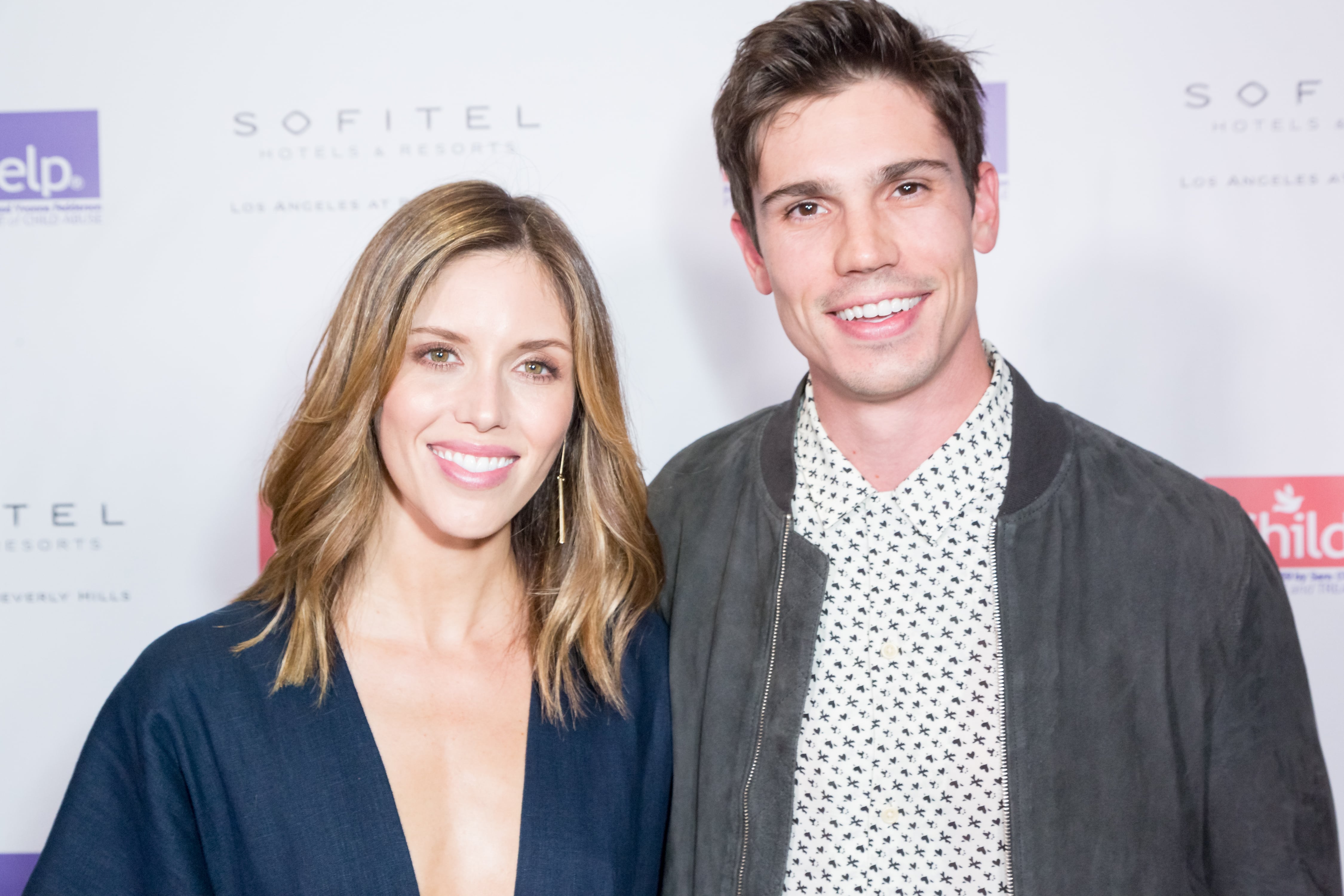 The show has to get creative with romantic scenes during the pandemic
In a now-viral interview with Forbes, head writer Bradley Bell explained how the show would have to maneuver throughout safety guidelines due to the pandemic. "We have some life-like blow-up dolls that have been sitting around here for the past 15 years, that we've used for various other stories — (like) when people were presumed dead," he said. "We're dusting off the dolls and putting new wigs and make-up on them and they'll be featured in love scenes."
In another interview with The Hollywood Reporter, Bell said that using the actual partners of stars would be another option that they may have to use. He explained, "We're also bringing in, in some cases, the husbands and wives of the actors as stand-ins for their [characters'] significant others. So if you see hands touching faces in close proximity from a wide shot, instead of a stunt double we'll have a love-scene double, where it will be the husband or the wife doing the actual touching. Then when we edit it together, it will look like our couple on-screen."
RELATED: 'The Bold and the Beautiful' Fans Want Bill to Revisit an Old Love Triangle
Would Tanner Novlan be the next to have his partner in a scene? It would be noteworthy for this reason
One actor in particular has already had their partner on set for a scene. Katrina Bowden, who plays Flo Fulton, had her husband substitute in for her on-screen husband, Darin Brooks, who plays Wyatt Fuller.
"He was great," Bell said to Soap Opera Digest, referring to Bowden's husband, Ben Jorgensen. "He is very close to the same build, same hair color and look as Darin Brooks [Wyatt]. When you dress him up in matching wardrobe and shoot over his back shoulder, it's virtually impossible to tell them apart. You'll never know the difference."
RELATED: 'The Bold and the Beautiful': Denise Richards Talks About Her Experience Going Back to Filming the Show
Speaking with Soaps in Depth, Novlan says that it would be interesting if his wife came on set, because she used to be on the show! From 2004-2005, Novlan's wife, Kayla Ewell, portrayed Caitlin Ramirez on the soap opera. After The Bold and the Beautiful, Ewell moved on to primetime. She has starred in shows like The Vampire Diaries and Me and My Grandma.
"I've pitched it to her and she is definitely game," said Novlan. "It's a fun little trivia question for years to come for that scenario to play out. If we end up going down that road, it's gonna be pretty cool."
The Bold and the Beautiful airs weekdays on CBS.