'The Bold and the Beautiful': Could Thomas and Hope Ever Reunite?
You read that right–after all that Hope Logan (Kim Matula/Annike Noelle) went through with Thomas Forester (Matthew Atkinson) on CBS' The Bold and the Beautiful, it's possible the pair might try to make a go of it again. Or will they? A recent photo of Hope, Logan, and Douglas on The Bold and the Beautiful's Twitter teased the idea of a romantic reunion, but the two were simply getting along in an effort to care for his son Douglas.
The current storyline is that their relationship is focused on Douglas and that the relationship has moved beyond the story arc that highlighted Thomas' obsession with Hope. After all that drama (and Hope loves some drama), Thomas decamped to LA to presumably atone for his previous sins (not telling Hope her daughter Beth was actually alive, for one) and get past his fixation on Hope — but did he really get past it?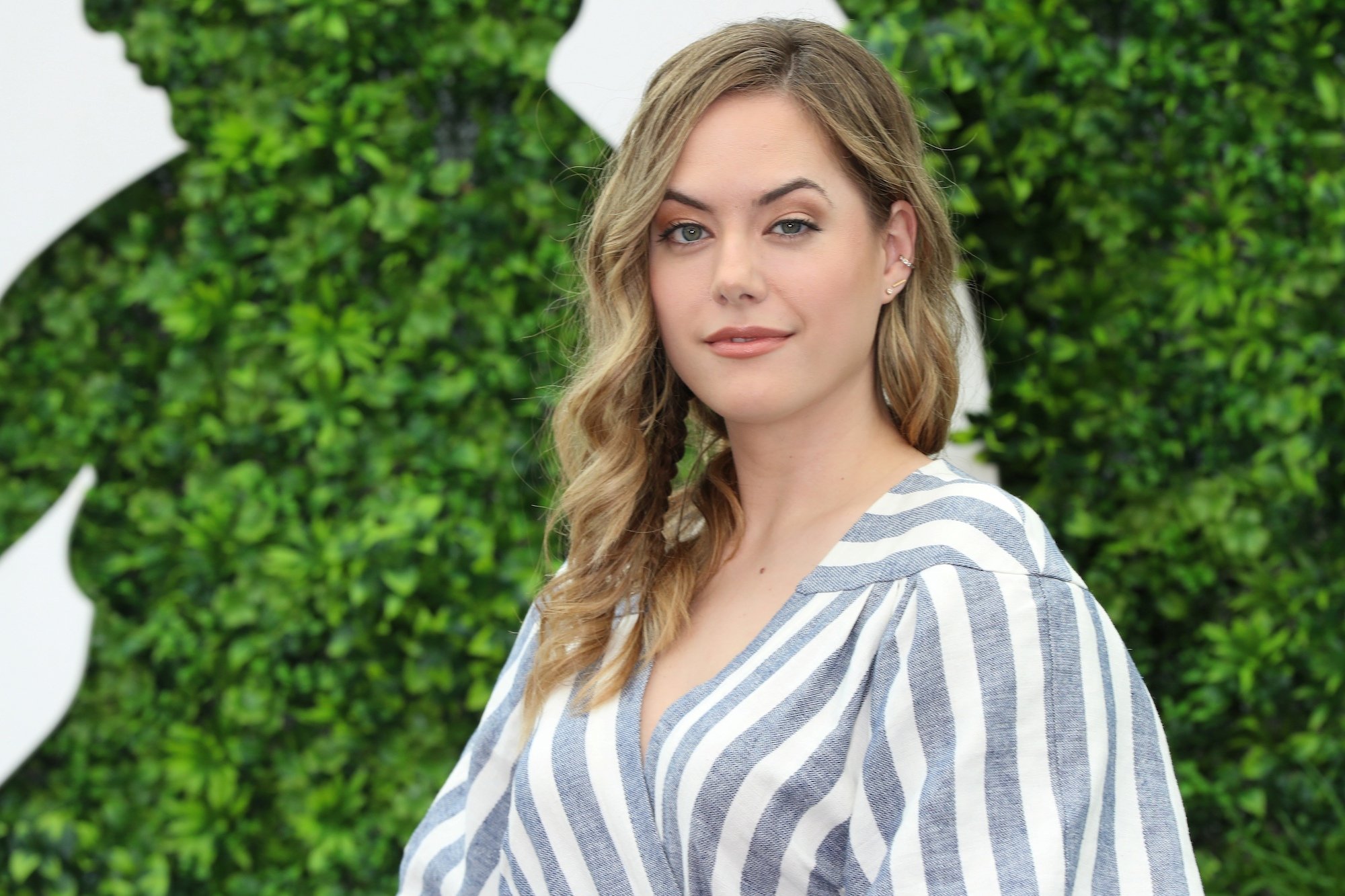 Does Thomas have Douglas' best interest at heart?
As usual, the Twitter-verse has opinions. And they're not AT ALL in favor of Thomas and Hope getting back together in any way.  In fact, lots of fans just want Hope to go away. Just as many would ship Thomas back to LA on the next train, so here's a couple that at least everyone loves to hate. It's likely Thomas' connection with hope was just about wanting to provide loving parents for Douglas, but his obsession might have gotten the best of him.
Hope and Liam have really been through it
RELATED:'The Bold and the Beautiful': Is Matthew Atkinson Leaving the Show?
In case you're new to the world of The Bold and the Beautiful, here's a quick recap of the Hope and Liam saga. The couple were happily married and looking forward to the birth of their daughter. Hope went into early labor with complications, Liam wasn't there to keep an eye on things, and next thing you know, the delivering doc, Reese Buckingham, has told Hope the baby died. It turned out Buckingham had some gambling debts and selling the baby on the black market seemed like as good an out as any. 
Meanwhile, Steffy Forester (Jacqueline MacInnes Wood) decides to adopt a baby, and you guessed it–Hope and Liam's daughter, whom they had named Beth. Steffy names the adopted baby Phoebe, and Hope and Liam form a curious bond with infant Phoebe. They also divorce over losing a child, and Hope finds love again with Thomas. Douglas spills the beans about Phoebe really being Beth, Thomas does the heroic thing and confirms it, but since he neglected to tell Hope, she divorced him.  
What about Steffy?
Steffy also has man-about-town Liam as her daughter's baby daddy, and she and Liam have such chemistry that fans refer to them as "Steam." At the moment Steffy is in recovery from an addiction to pills and flirting with Finn (Tanner Novlan), who may not be what he seems. But when Liam's in the picture even a little bit, odds are that he and Steffy will have some sort of steamy reunion. 
Right now it looks like 'Lope' … Maybe
Fans love a nickname and Hope and Liam–Lope–appear to be trying to make a go of it, even as she spends more time with Thomas and Douglas. Although Liam has been preoccupied with Steffy's addiction and budding romance with Finn, it seems the two are solid for now.
The real kicker that could keep the two apart is Thomas' irrational obsession with Hope — so irrational he got a lifelike doll made of her. With Thomas talking to Doll Hope, it might be past the point of no return for him and Real Hope, because even in soap opera world, a lifelike doll replica might be a dealbreaker.