'The Bold and the Beautiful': Darin Brooks Status With the Soap After Booking Apple+ Series
Like keeps getting better for The Bold and the Beautiful star Darin Brooks. The actor and his wife, Kelly Kruger, are expecting their second daughter, and the dad is also juggling more acting gigs. Recently Brooks announced he'll be part of a new Apple+ series. So how will Brooks' new job affect his status on the CBS soap opera?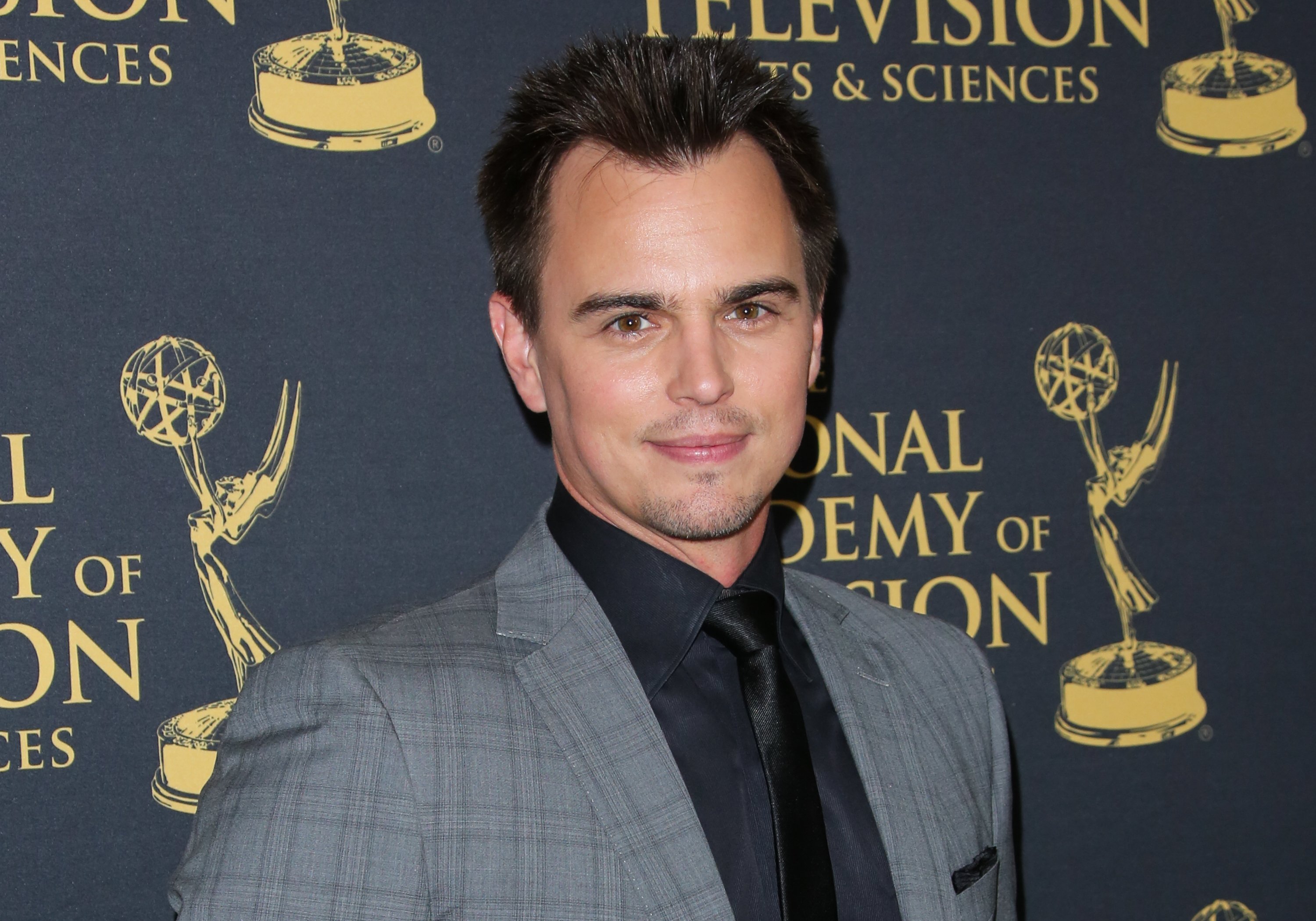 Darin Brooks will star in Apple+ series 'Amber Brown'
Brooks' next role will be in the upcoming Apple+ series Amber Brown, based on Paula Danziger's books. The TV adaption is being executive produced by actor Bonnie Hunt, who'll also serve as writer and director. The series' premise revolves around Amber Brown (Carsyn Rose), a young girl who uses art and music to cope with her parent's divorce.
According to DeadLine.com, Brooks will play Max, the new boyfriend of Amber's mother Sarah (Sarah Drew). No premiere date or other details have been revealed. But the show is currently in production in Salt Lake City, Utah.
Is Darin Brooks leaving 'The Bold and the Beautiful'?
Although news of Brooks' latest project is great, it's also lead to speculation about his status on The Bold and the Beautiful. Since June 2013, Brooks has portrayed Wyatt Spencer, son of Quinn Fuller (Rena Sofer) and Bill Spencer (Don Diamont). In recent weeks, the character hasn't been seen in the soap opera.
With the latest news about Amber Brown, many soap fans are speculating whether Brooks is leaving the daytime serial. According to SoapHub.com, fans can breathe a sigh of relief. The actor is still on contract at The Bold and the Beautiful, so they'll be seeing more of Wyatt.
Wyatt Spencer's history on 'The Bold and the Beautiful'
From the moment Wyatt debuted, he became an integral part of The Bold and the Beautiful. The character immediately became a fan favorite as Hope Logan's (Annika Noelle) new love interest. Throughout his early years, Wyatt often fought with his brother Liam Spencer (Scott Clifton) over Hope and Steffy Forrester (Jacqueline MacInnes Wood).
In recent years, Wyatt has moved on from the Hope, Liam, and Steffy triangle. Wyatt became romantically involved with fashion designer Sally Spectra (Courtney Hope). Yet, their relationship ended with the arrival of Wyatt's high-school girlfriend Flo Fulton (Katrina Bowden), whom he never stopped loving. Wyatt's last big storyline consisted of Sally pretending she was dying, then kidnapping Flo so she and Wyatt could be together. The story earned Brooks a 2021 Daytime Emmy nomination for Outstanding Supporting Actor.
Following Sally's departure from the show, Wyatt and Flo became engaged. Yet, the happy couple has disappeared from on-screen. Their last appearance came in July when they visited Steffy and baby Hayes. Although the show says, Brooks is still under contract, that hasn't stopped fans from worrying about the actor's status. While Wyatt may be missing from the show, fans can see more of Brooks in his upcoming projects.