'The Bold and the Beautiful': Darin Brooks Wants Wyatt to Reunite With This Ex
The Bold and the Beautiful's Wyatt Spencer (Darin Brooks) is a heartthrob. Since 2013 he's captured women's attention with his good looks and fun personality. Wyatt's had many girlfriends and is currently engaged to Flo Fulton (Katrina Bowden). However, Brooks feels Wyatt should reunite with one of his exes.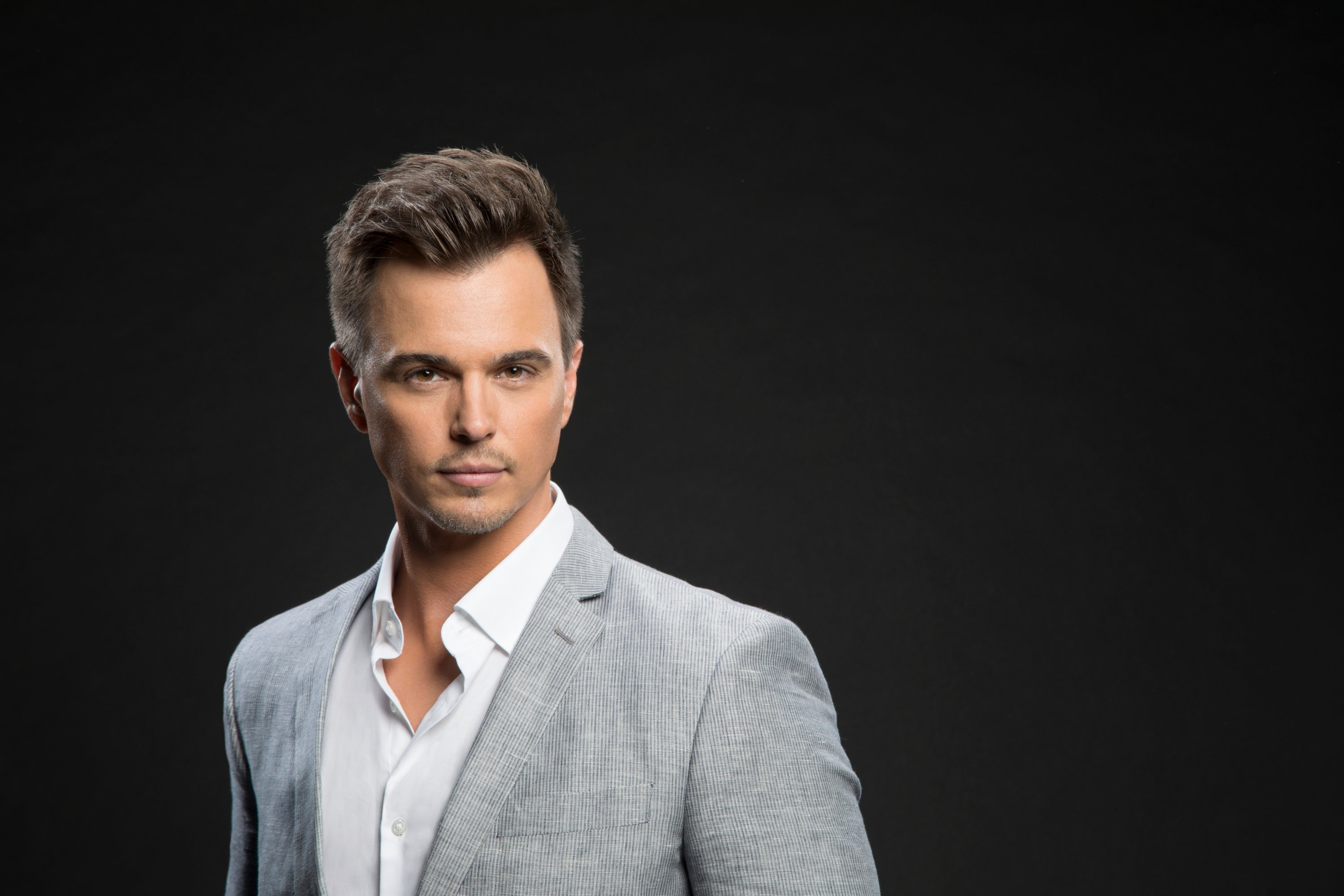 'The Bold and the Beautiful' Darin Brooks wants Wyatt Spencer back with this ex-wife
As with many of The Bold and the Beautiful characters, Wyatt has bad luck in the romance department. He's been divorced twice and went through many break-ups with his girlfriends. A few of his past love interests include Steffy Forrester (Jacqueline MacInnes Wood), Katie Logan (Heather Tom), and Sally Spectra (Courtney Hope).
As for whether Wyatt will one day reunite with any of his exes, Brooks believes so. In a recent interview with Bold Live, the actor discussed his desire to revisit Wyatt and Hope Logan's (Annika Noelle) relationship. "I think that would be fun to revisit…because it was never really finished. It was never really talked about. Hope left, and…they just kind of moved on from it. So I think it would be very interesting if we started to get into that a little bit."
Wyatt Spencer and Hope Logan's relationship history
When Wyatt debuted in 2013, he was brought in as a new love interest for Hope. The Bold and the Beautiful fans immediately fell in love with him and were thankful to get a breather from Liam Spencer (Scott Clifton). As Wyatt and Hope grew closer, Liam remained a threat by constantly interfering in their relationship.
Wyatt's mother, Quinn Fuller (Rena Sofer), even stepped in to stop Liam's interference. When Liam goes to Paris to marry Hope, Quinn follows him. Before Liam can get to Hope, Quinn creates a diversion by pushing Ivy Forrester (Ashleigh Brewer) into the river.
When Liam doesn't show, Hope goes with Wyatt to Monte Carlo, where they marry. Upon their return home, Wyatt and Hope's marriage is rocked by the revelation that Quinn kept Liam and Hope apart. Hope stays with Wyatt after discovering she's pregnant; however, she clarifies Quinn won't be part of the baby's life.
Tragedy strikes after Hope miscarries the baby after falling down the steps. Afterward, she and Wyatt divorce, then she leaves for Milan.
Could the couple reunite?
When Hope returned in 2018, The Bold and the Beautiful fans were hopeful she'd reunite with Wyatt. However, it's Liam who garnered her attention. Hope again reunited with Liam, and the couple is now raising two kids.
As for Wyatt, he's with his former high-school sweetheart Flo. Despite Flo being involved in the baby switch of his niece Beth Spencer (Madeline Valdez), Wyatt forgave her after she redeemed herself. The couple has been absent for the past seven months. However, Wyatt is set to return soon, yet Flo's future is uncertain.
With Wyatt returning without Flo, the couple might have broken up. If Wyatt's single, that means it's time for him to hit the dating scene again. Yet, fans want him to be with his first love Hope. With Hope and Liam's marriage being tested over Deacon Sharpe (Sean Kanan), a Hott reunion isn't out of the question.