'The Bold and the Beautiful': Why Was Deacon in Prison?
Deacon Sharpe is back on 'The Bold and the Beautiful' and ready for a fresh start after being released from prison. Yet, curious fans want to know why was he behind bars?
The Bold and the Beautiful's favorite bad boy Deacon Sharpe (Sean Kanan), is back. The character made his much-anticipated return in October 2021. After his prison release, Deacon's ready for a fresh start with daughter Hope Logan (Annika Noelle). Yet, fans want to know why Deacon was in prison in the first place.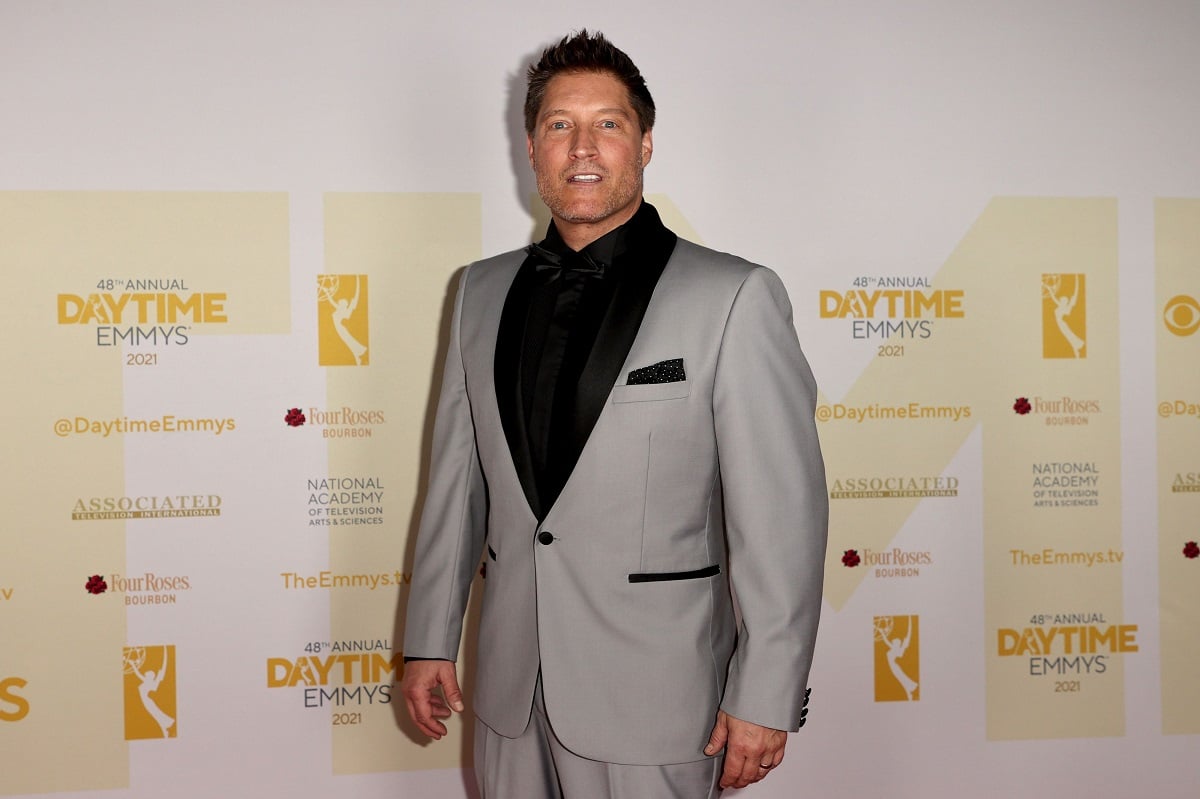 'The Bold and the Beautiful' Deacon Sharpe tried to kill Quinn Fuller
Since his debut in 2000, Deacon has stirred up plenty of drama on The Bold and the Beautiful. His actions have induced much pain for others and landed the bad boy in hot water. Deacon's stunts led to his arrest and his latest prison sentence.
In June 2017, Quinn Fuller (Rena Sofer) was in fear for her life after a mystery shooter tried to kill her. Sheila Carter (Kimberlin Brown) is believed to be the culprit and arrested. However, Sheila wasn't the one after Quinn.
After the shooter tries to kill Quinn again, Deacon comes to her rescue. However, he soon reveals that he's the culprit, much to Quinn's shock. Before Deacon can follow through with his plan, he's arrested.
Deacon Sharpe and Quinn Fuller were once married
Deacon's had many love interests over the years, and Quinn was one of the ladies to fall for his charm. The couple began dating in 2014 after meeting in a bar. The Bold and the Beautiful fans loved the pairing; however, Deacon and Quinn's families weren't happy with the relationship.
Wyatt Spencer (Darin Brooks) eventually came around and gave his blessing. However, Brooke Logan (Katherine Kelly Lang) and Hope weren't happy with the couple. On Deacon and Quinn's wedding day, Brooke crashed the ceremony with a video message from Hope, who begged him not to marry Quinn. Despite the objections, Deacon married Quinn.
However, the couple's union wouldn't last long. The pair divorced, and Deacon left town; however, he returned and became involved in Quinn's kidnapping plot of an amnesiac Liam Spencer (Scott Clifton). Fearing Deacon would expose her plan, Quinn pushed him off a cliff. However, Deacon survived the fall and confronted Quinn about her dirty tricks.
Is the bad boy finally reformed?
After his early release from prison, Deacon arrives on Hope's doorstep, much to Liam, Brooke, and Ridge Forrester's (Thorsten Kaye) dismay. Deacon reveals he's been writing to Hope while in prison, and he wants a second chance with his daughter. While everyone is against the idea, Hope is adamant about Deacon staying around.
The father and daughter are reconnecting, and according to Celeb Dirty Laundry, the two bond as Deacon teaches his daughter martial arts. So far, Deacon's making progress in his relationships with Hope and Brooke. He's making good on his promise to change; however, his friendship with Sheila may put a wrench in that.
Although Deacon's walking the straight and narrow path, Sheila may have Deacon going back to his old ways.