'The Bold and the Beautiful': Despite Criticism Over Recent Storyline, Fans Love John McCook's Performance
Eric Forrester (John McCook) is a legacy character on The Bold and the Beautiful. Since the show's debut in 1987, the Forrester patriarch has been front and center in many storylines. Although viewers love seeing Eric on their screens, his latest storyline has garnered negative feedback. Yet, McCook's recent performance has fans changing their tune.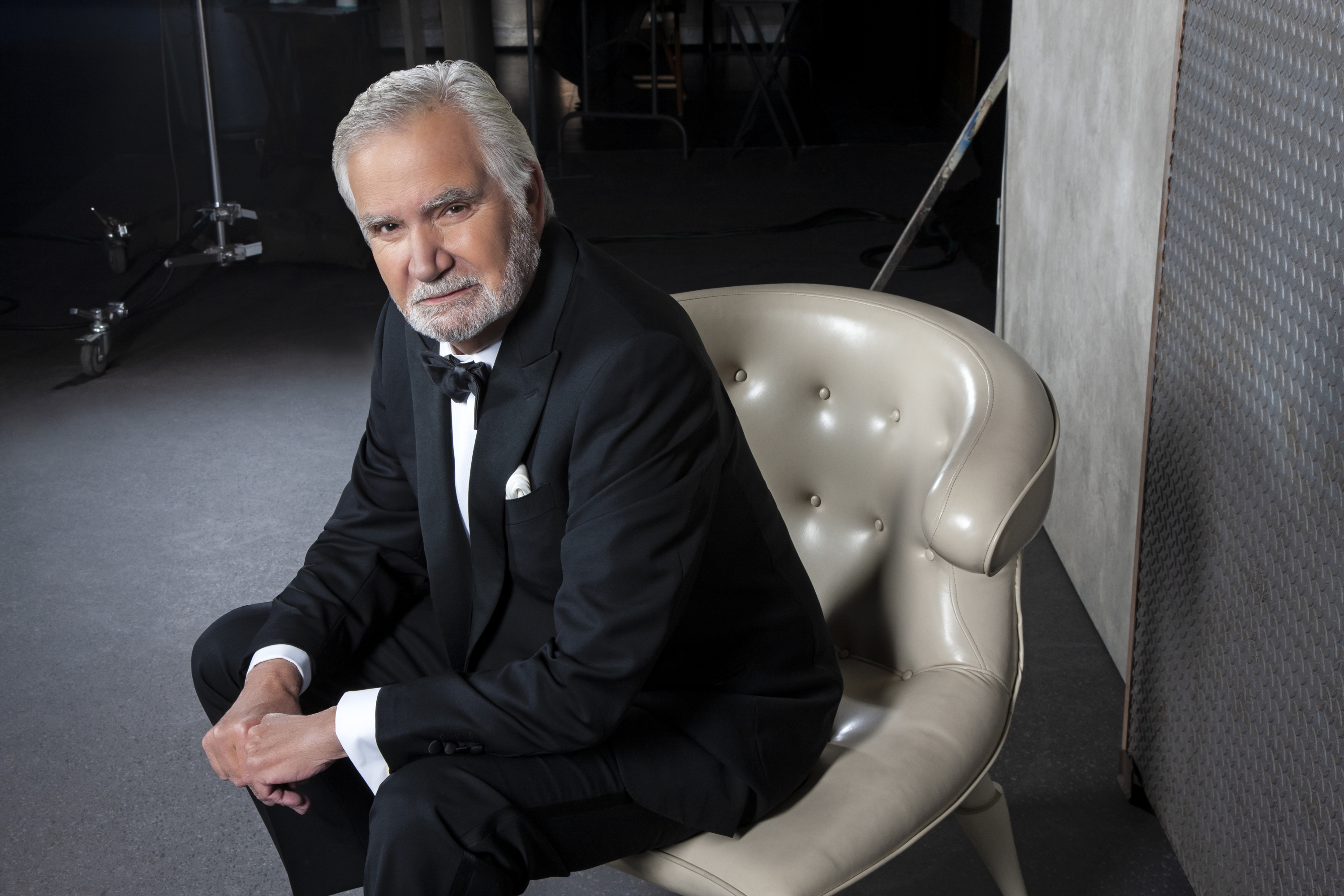 'The Bold and the Beautiful' fans praise John McCook's performance
Eric's current storyline has the suave fashion designer suffering from erectile dysfunction. Due to Eric's diagnosis, he cannot be intimate with his wife, Quinn Fuller (Rena Sofer). So Eric's come up with a solution. He gave Quinn and Carter Walton (Lawrence Saint-Victor) permission to continue their affair.
Viewers were horrified at the storyline and consider it a slap in the face to a veteran character like Eric. Yet, in true The Bold and the Beautiful style, the show managed to draw fans back into the plot. During a confrontation with his son Ridge Forrester (Thorsten Kaye), Eric revealed his diagnosis then admitted he didn't want to be alone.
Fans on Twitter applauded McCook's performance. "Eric's speech after this moment was amazing. Brought tears to my eyes," wrote one fan. Meanwhile, another commenter chimed in with, "John, this story you are doing is magnificent; this show seems so real you and the rest of the cast are magnificent."
Ridge Forrester and Brooke Logan try to help Eric Forrester
Ridge and Brooke Logan (Katherine Kelly Lang) are becoming a big part of Eric's storyline. Thanks to their snooping, Eric's secret is out in the open. Now that the couple knows the truth, they're going to help the Forrester patriarch.
Although Ridge and Brooke should respect Eric's wishes, fans know they're going to do the opposite. Ridge and Brooke see this situation with Eric, Quinn, and Carter will only lead to heartache, primarily for Eric. The pair isn't Quinn's biggest fans, and believe she only creates more drama. Ridge and Brooke aren't going to rest until Quinn's out of Eric's life for good.
Eric Forrester divorces Quinn Fuller for a Logan
Aside from Ridge and Brooke, Katie Logan (Heather Tom) and Donna Logan (Jennifer Gareis) are also involved in Eric's story. Katie became Eric's confidante as he explained his situation with Quinn. Meanwhile, it's well-known Donna's still in love with her honey bear.
Speculation is Eric will leave Quinn for a Logan. Although Eric permitted Quinn to be unfaithful before long, it will create issues with the couple. With Eric and Quinn's marriage on the rocks, this paves the way for Eric to seek comfort from a Logan sister. Although many viewers assume it'll be Donna, it may be Katie who gets Eric's mojo back based on recent scenes.