'The Bold and the Beautiful': Donna Almost Married Another Forrester Before Getting With Eric
Will they or won't they? That's the question The Bold and the Beautiful fans are asking about Donna Logan (Jennifer Gareis) and Eric Forrester (John McCook). The soap opera has been tinkering with a reunion between the exes for a while. Donna and Eric were one of the show's most famous pairings. Yet, Donna and Eric's union might not have taken place if her engagement to another man hadn't fallen apart.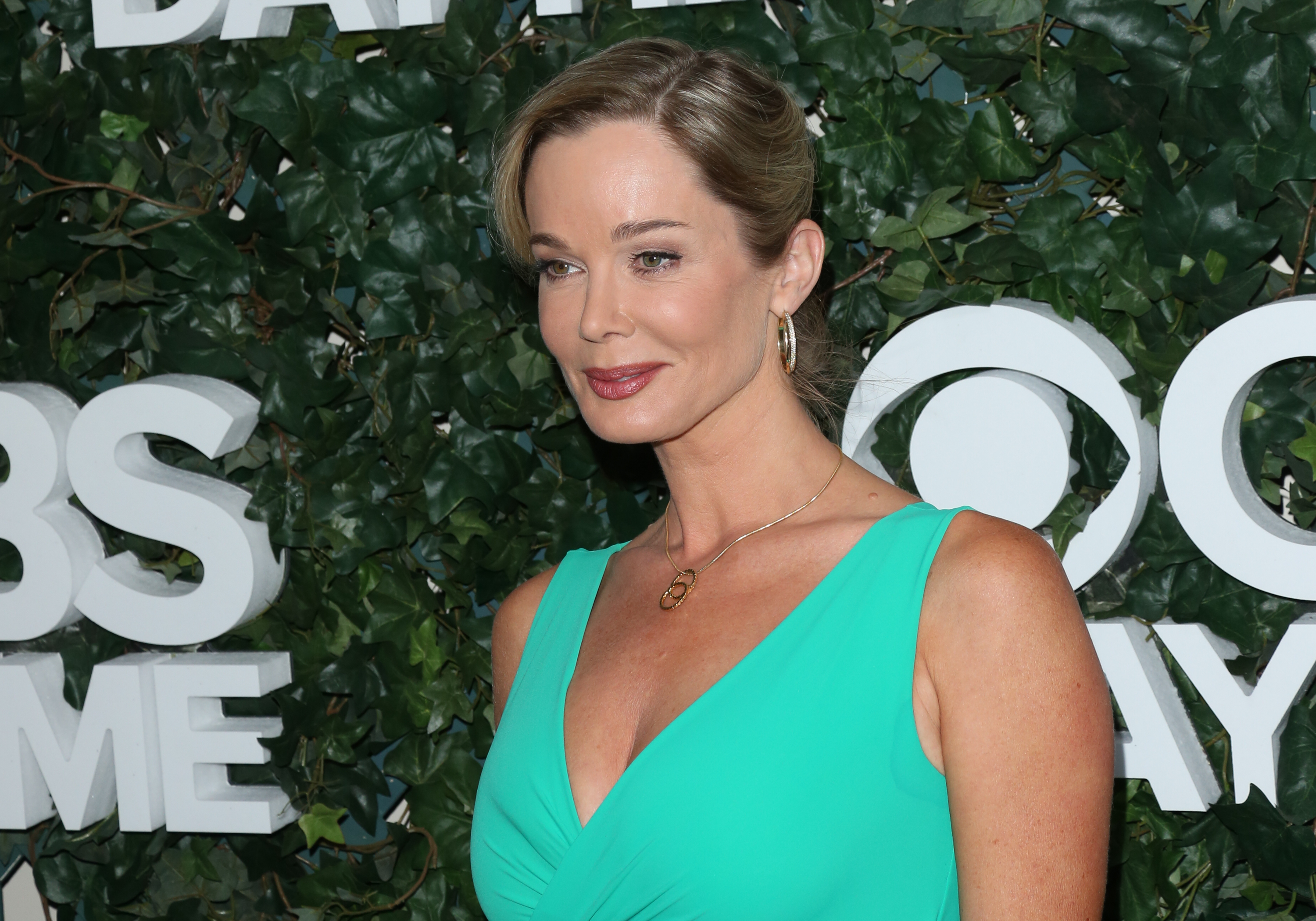 'The Bold and the Beautiful' Donna Logan was engaged to Thorne Forrester
When Donna returned to The Bold and the Beautiful in 2006, she immediately started shaking things up. One of Donna's early storylines was her desire for revenge against Stephanie Forrester (Susan Flannery). Donna wanted payback for Stephanie's mistreatment toward her sister Brooke Logan (Katherine Kelly Lang).
Donna came up with the perfect solution when she seduced Stephanie's son Thorne Forrester (Winsor Harmon). Thorne fell head over heels in love with Donna and proposed, much to Stephanie's dismay. Donna and Thorne were set to wed; however, the couple never exchanged vows. Katie Logan (Heather Tom) blabbed the truth about Donna's plan to Thorne, who dumped her at the altar.
Donna Logan cozied up to Eric Forrester
Following her botched wedding to Thorne, Donna quickly captured the attention of another Forrester. Donna began a romance with Eric, which faced disapproval from his kids and Stephanie. Thorne and Felicia Forrester (Lesli Kay) interfered in the couple's relationship and tried to reunite Eric with Stephanie. However, their attempts proved futile.
Eric and Donna married, yet from the beginning, their union was rocked by problems. Stephanie's sister Pam Douglas' (Alley Mills) attempt to break up the newlyweds led to dangerous consequences. Pam accidentally poisoned Eric, leading him to have a heart attack. She then held a honey-drenched Donna captive in a cabin, where she unleashed a bear on her.
Despite their numerous problems, Eric and Donnas remained together. However, the death of Donna's mother, Beth Logan (Robin Riker), put the couple at odds. Donna blamed Stephanie for Beth's death and wanted her arrested. However, Eric was quick to jump to Stephanie's defense, making Donna realize he was still in love with his ex.
Will the Logan sister reunite with her Honey Bear?
Since Donna's return to The Bold and the Beautiful in 2018, it's been established she's still in love with Eric. Fans were anxious to see Donna and Quinn Fuller (Rena Sofer) feud over Eric, and their patience has finally paid off. Recently, Donna confessed to Eric she was still in love with him. The two shared a tender moment as they reminisced about their marriage and their love of honey.
Fans are thrilled with Donna and Eric's possible reunion, but Quinn isn't going to be happy. According to Soaps.com, Quinn goes ballistic when she learns about Donna's interference in her marriage. Although Donna would love nothing more than to be with Eric, she'll have to go through a tough battle with Quinn to get her Honey Bear.