'The Bold and the Beautiful': Donna Is the Best Woman for Eric, According to Fans
'The Bold and the Beautiful' leading man Eric Forrester will have to choose between two women he loves: Quinn Fuller and Donna Logan.
The Bold and the Beautiful patriarch Eric Forrester (John McCook), is irresistible to women. Eric has a notorious reputation for being a ladies man, and although he's older, he's not slowing down in the romance department. The former fashion designer recently reunited with an ex-wife, and it's caused an uproar with viewers.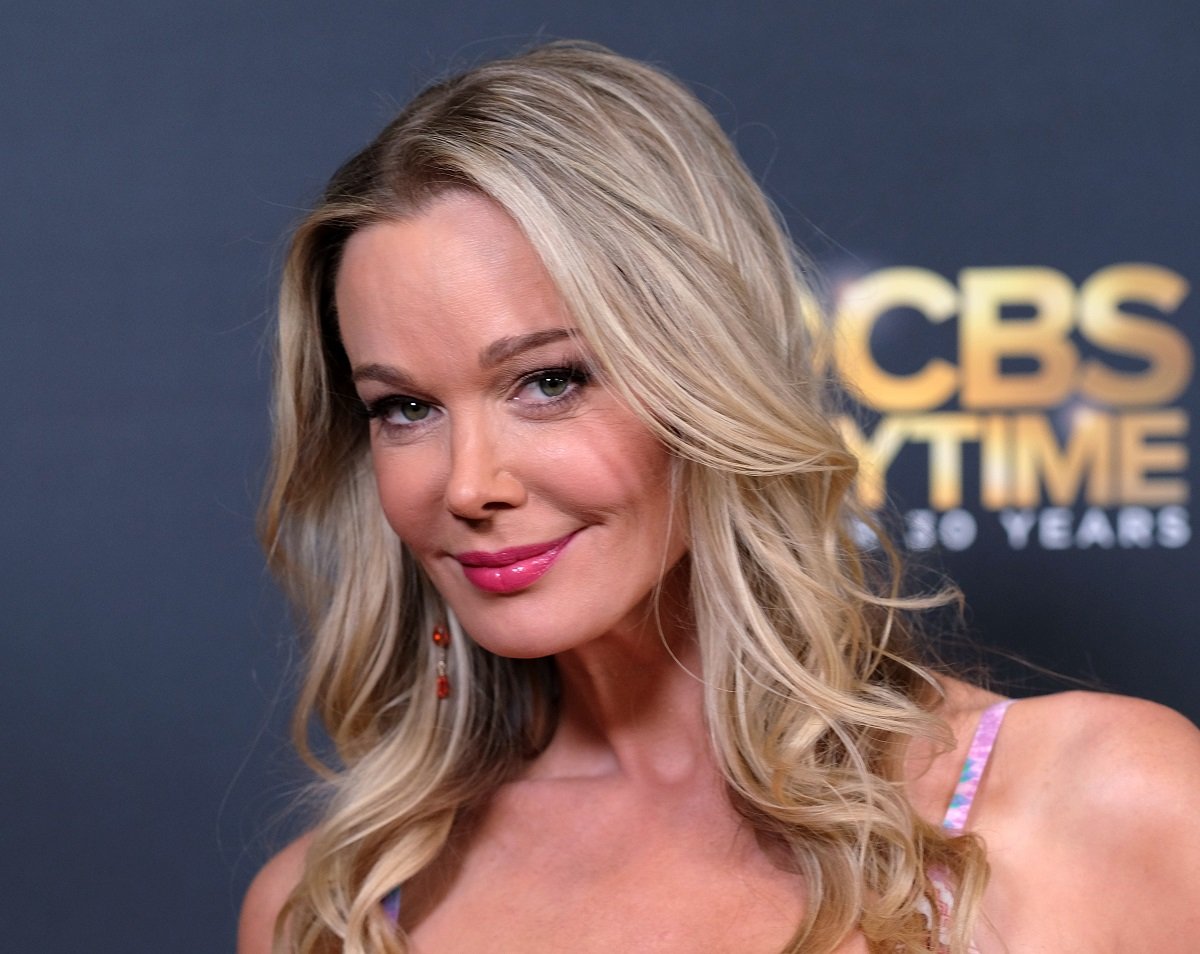 Eric Forrester is having an affair with Donna Logan on 'The Bold and the Beautiful'
Eric's love life has always been complicated in The Bold and the Beautiful. Since 1987, he's married and divorced multiple times and engaged in extramarital affairs. One would think Eric's learned his lesson, but he's the same sly dog he's always been. 
Eric and his wife Quinn Fuller (Rena Sofer) haven't always had the perfect marriage. Last year, the couple hit a rough patch because of Quinn's affair with Carter Walton (Lawrence Saint-Victor) and Eric's delicate condition. However, the couple reaffirmed their love for each other and were determined to have a fresh start.
Little does Quinn know is that while she's at home being a loyal wife, her husband is out playing "pickleball" with Donna Logan (Jennifer Gareis).
'The Bold and the Beautiful' fans love Donna Logan with Eric Forrester
Eric and Donna's affair shouldn't come as a shock to The Bold and the Beautiful viewers. Donna's made it clear she's never stopped loving her Honey Bear. Thanks to Donna's sweet temptation, Eric was miraculously cured of his diagnosis. 
Although Eric cut ties with Donna for Quinn's sake, he couldn't resist staying away from the blonde beauty. Eric and Donna's affair is the talk of the soap opera community. While many viewers are disgusted by their affair, some fans love the pairing. On a Reddit thread, fans voiced their support for the exes reuniting.
"I was completely shocked to see Eric in bed with Donna. She truly loves him. Quinn has been using him forever," wrote one viewer.
"I want to see Eric dump Quinn & move on to a relationship/marriage with Donna. She truly loves him & everyone knows it. They were a great couple & Donna brings so much joy to Eric's life," another fan replied.
Which woman will the Forrester patriarch choose?
Eric is one of those men who wants his cake and eat it. He has the best of both worlds with Quinn and Donna. He gets to fool around with Donna while going home to Quinn. However, Eric won't be able to keep this up for much longer.
Eventually, his extracurricular activity will be discovered, and hell will break loose. Quinn will be hurt and angry over Eric's betrayal, and this might be the straw that breaks Queric's marriage. However, Eric will try to soothe things with his wife. Although Eric's motive for reconciliation might be over the fear of losing his fortune, deep down, he loves Quinn.
Like his other past indiscretions, Eric will have to make a heartbreaking decision. Does he stay with Quinn or continue his relationship with Donna. The choice may be easy for Eric when Carter swoops in to comfort Quinn, thus leaving Donna to have her Honey Bear all to herself.