'The Bold and the Beautiful': Fan Reaction to Krista Allen Replacing Hunter Tylo as Taylor
The Bold and the Beautiful fans are getting their wish. Iconic character Taylor Hayes (Hunter Tylo) is returning to the show. The beloved doctor is the ex-wife of Ridge Forrester (Thorsten Kaye) and the mother of Steffy and Thomas Forrester (Jacqueline MacInnes Wood and Matthew Atkinson). Fans have wanted Taylor to return for a while; however, the latest news is bittersweet because Tylo won't be reprising the role.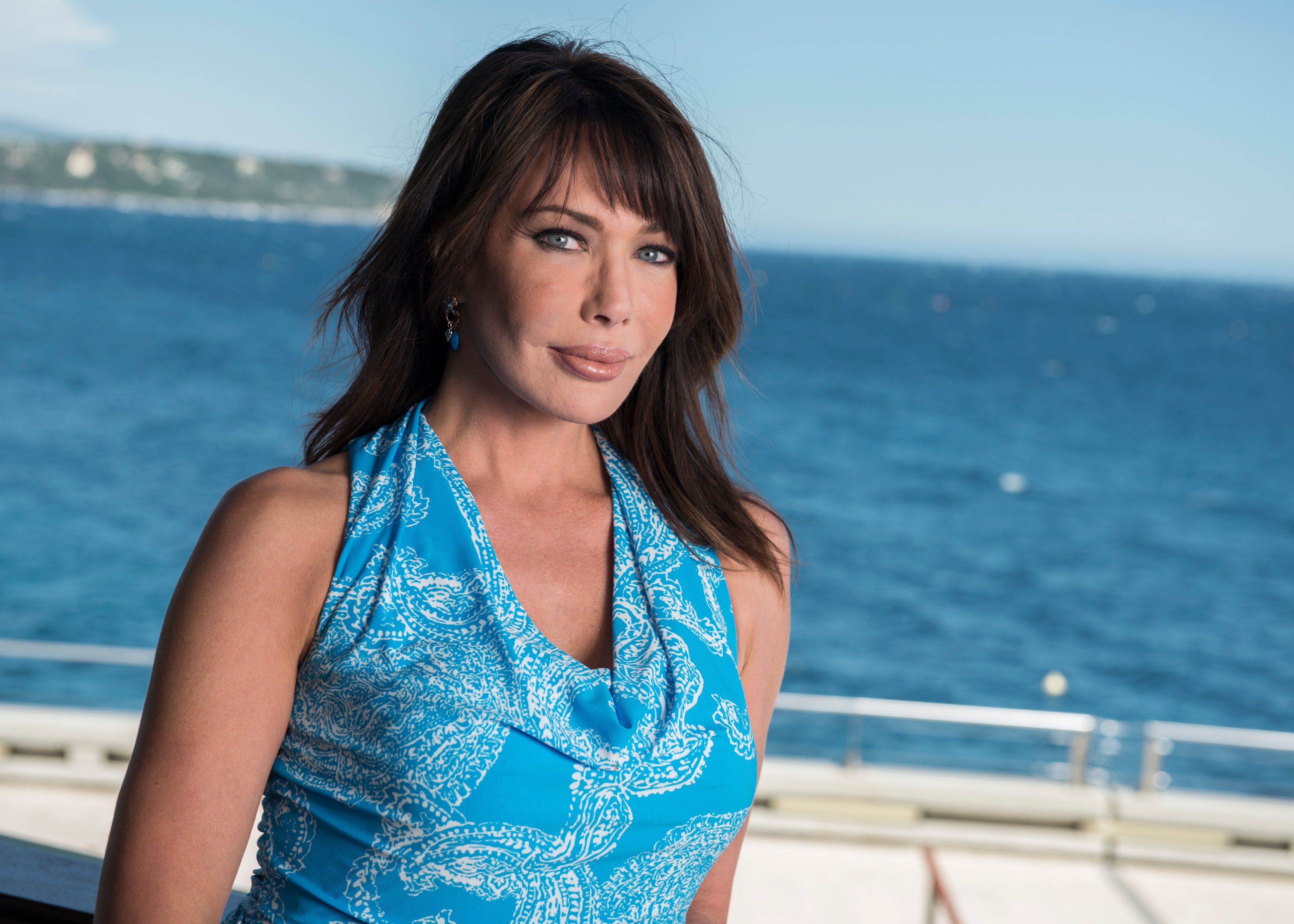 'The Bold and the Beautiful' casts Krista Allen as Taylor Hayes
Tylo portrayed Taylor on and off for 29 years. The Bold and the Beautiful character made her debut in 1990 as a psychiatrist helping a grief-stricken Ridge. The two began a romantic relationship after the death of his wife, Caroline Spencer (Joanna Johnson).
RELATED: 'The Bold and the Beautiful': What's the Reason for Taylor's Absence
Ridge and Taylor became a famous soap couple. Yet, their marriage was plagued by constant drama, including interference from Ridge's other love Brooke Logan (Katherine Kelly Lang). Tylo's last appearance as Taylor came in March 2019 when the character left to do missionary work.
The question of when or if Taylor would ever return is a big topic of discussion in the soap opera community. As reported by EW.com, it is bringing back Taylor with Krista Allen in the role. The Bold and the Beautiful producers' decision to recast came after talks with Tylo failed.
Fan reaction to the casting news
Allen is no stranger to daytime television. From 1996 to 1999, she played Billie Reed on Days of Our Lives. Since then, the actor's been in several primetime TV shows and several movies. But when the opportunity arose to return to her soap opera roots, Allen couldn't resist.
RELATED: 'The Bold and the Beautiful': Could Taylor Come Back to Give Thomas Some Much-Needed Help?
Allen has big shoes to fill, taking over an iconic role. Soap fans can be vocal when it comes to recasting. The Bold and the Beautiful viewers are already expressing their opinions on Twitter. As expected, many people aren't happy with the news. "Why can't they bring back Hunter?" asked one user. Another commenter chimed in with, "I wanted Taylor back so badly, but I don't know if I can get behind a Taylor that is not Hunter."
However, some fans are more receptive than others. "Yaaaasss! Finally, Taylor will be back on screen where she belongs. Great casting choice!" Another viewer echoed the same sentiments, "Stoked by this news. Love Krista and love Taylor. Win, win."
What to expect with Taylor Hayes' return?
Taylor's missed out on significant events in her children's lives. First, there was Thomas' brain surgery, then Steffy's addiction, which fans felt she should've been there for. Also, Taylor has become a grandmother again with the birth of Steffy's son Hayes.
Taylor's undoubtedly going to be a huge part of her children's storylines, including Steffy's battle with her mother-in-law Sheila Carter (Kimberlin Brown). There's a lot of history with Taylor and Sheila, who is responsible for the shooting that led to Taylor's "death." With Taylor on Steffy's side, Sheila might not have a chance in this battle.
Aside from Sheila, Taylor might also revive her rivalry with Brooke. For decades, the two women fought over Ridge, and the love triangle may stir up again. During Taylor's last run on the show, she and Ridge kissed a moment that Brooke witnessed. Ms. Logan will be on high alert upon Taylor's return. Although Brooke is with Ridge, sparks may reignite when he and Taylor see each other.