'The Bold and the Beautiful': Fans Angry Brooke Is Encouraging Douglas to Lie
'The Bold and the Beautiful' fans are upset that Brooke Logan is asking Douglas Forrester to keep quiet about her and Deacon Sharpe's kiss.
The Bold and the Beautiful's Brooke Logan (Katherine Kelly Lang) is a character fans have a love, hate relationship with. Brooke always gets herself into trouble, and most of the time, she loses her destiny Ridge Forrester (Thorsten Kaye). Currently, Brooke is keeping a huge secret from Ridge and is corrupting her grandson Douglas Forrester (Henry Joseph Samiri) to make sure the truth doesn't get out.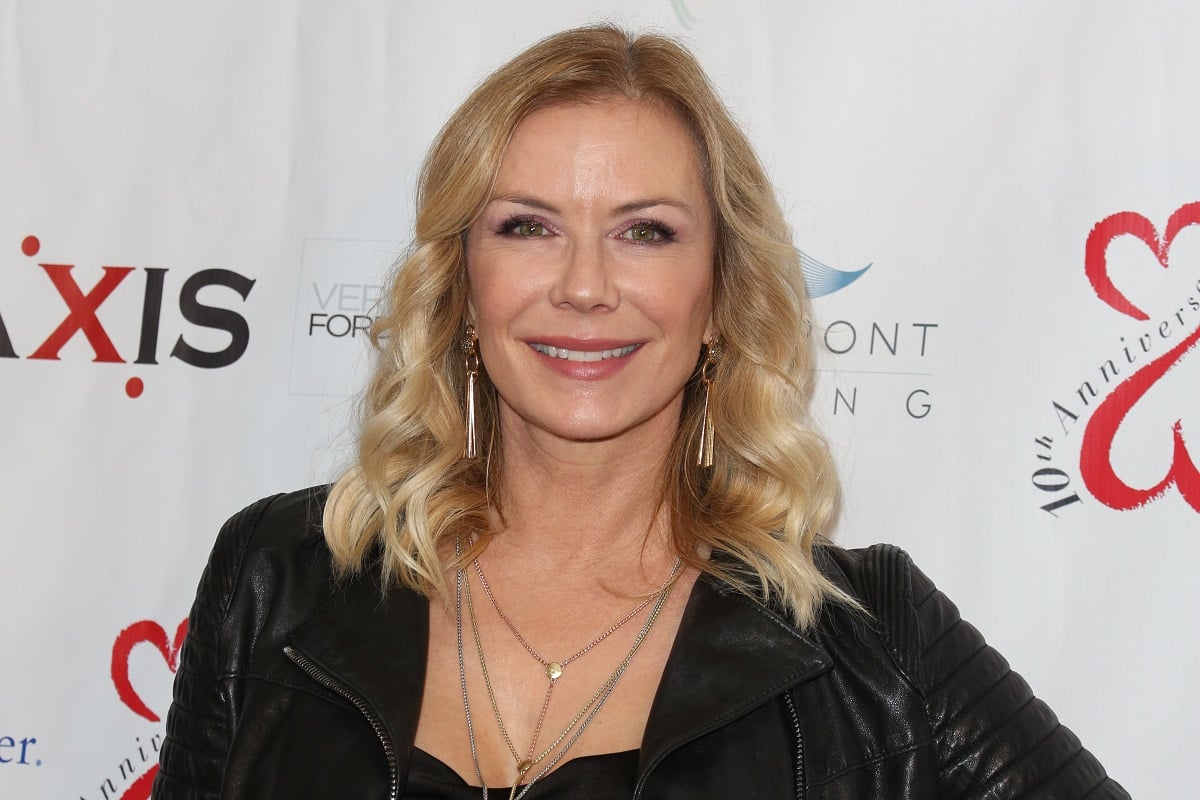 'The Bold and the Beautiful' fans upset Brooke Logan wants Douglas Forreter to lie
Brooke's life is again in turmoil on The Bold and the Beautiful. While Ridge was out of town on New Year's Eve, Brooke got drunk with Deacon Sharpe (Sean Kanan) then kissed him. After waking in bed with Deacon, Brooke was filled with remorse the next morning. Although Brooke was honest with Ridge about getting drunk, she failed to tell him about her night with Deacon.
Brooke plans to keep what happened with Deacon a secret; however, stunned when Hope Logan (Annika Noelle) reveals Douglas saw them. Brooke's panic increased when Douglas visited Thomas Forrester (Matthew Atkinson). Fearing he'd spill the beans, Brooke asked Hope to have Thomas bring Douglas home. Later, Brooke talks with Douglas and asks him to forget what he saw on New Year's Eve.
Brooke's asking Douglas to lie has sparked outrage on Twitter. "Brooke is so desperate and trying to manipulate a little boy into keeping quiet and forgetting about NYE. #FreeDouglas and return him to his family," wrote one fan. "The storyline sucks, teaching your kids to lie. Brooke needs to tell the truth; it's going to come out hopefully soon," another commenter chimed in.
Douglas Forrester already blabbed about the secret
Brooke's chat with Douglas may have been too late because the boy has already blabbed to his family. Douglas told Thomas, Ridge, and Steffy Forrester (Jacqueline MacInnes Wood) he saw Brooke kissing Santa Claus during his visit. The grown-ups were confused yet intrigued by Douglas' revelation, but before they could further question him, Douglas had to go home.
Ridge will become suspicious and push Brooke for answers, and as The Bold and the Beautiful fans know, she won't tell the truth. While Ridge is gullible to believe Brooke, Steffy isn't falling for the act. Douglas' story and Brooke's recent fall off the wagon have her wondering if more is happening with her stepmother. Of course, Steffy will do her own research and find Brooke's dirty little secret.
Walls closing in on Brooke Logan
It's only a matter of time before Brooke's secret is exposed on The Bold and the Beautiful. Douglas blabbing to Ridge, Thomas, and Steffy has set in motion her downfall. Steffy wants nothing more than for her dad to dump Brooke and reunite with Taylor Hayes (Krista Allen). With Brooke cheating on Ridge, Steffy sets out to discover the truth.
According to Celeb Dirty Laundry, Steffy enlists the help of Charlie Webber (Dick Christie) to check security footage from Brooke's house. When Steffy discovers Deacon on Brooke's property the night of New Year's Eve, this will be the ammunition she needs to take down her stepmother. After her secret is exposed, Brooke will have no choice but to confess and beg for forgiveness. But will Ridge give her a second chance?