'The Bold and the Beautiful': Fans Applaud Finn for Standing up to Steffy
Since his debut last year, Dr. John "Finn" Finnegan (Tanner Novlan) is becoming a leading man on The Bold and the Beautiful. The character's relationship with Steffy Forrester (Jacqueline MacInnes Wood) won over the audience. Although Finn is every woman's fantasy of being the perfect gentleman, many feel his character is a wimp. However, Finn showed he has a backbone during a recent scene with his wife.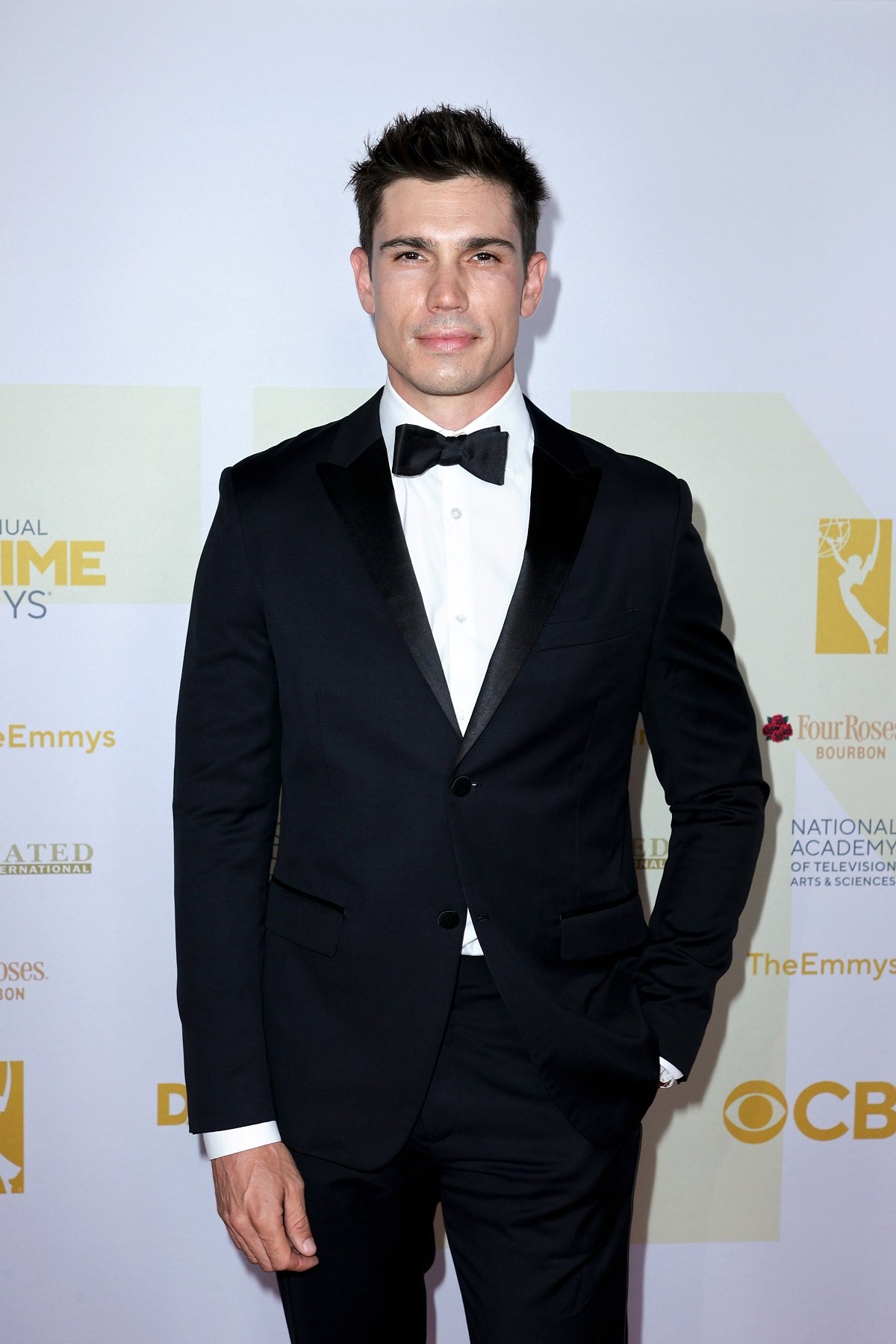 Finn stands up to Steffy Forrester on 'The Bold and the Beautiful'
Finn and Steffy's marriage has hit a rough patch with the revelation Sheila Carter (Kimberlin Brown) is his mother. Steffy's warned Finn about Sheila's dangerous past and warned him not to have any contact with her. However, Finn disobeyed Steffy's wishes when he allowed Sheila to visit baby Hayes (Samantha Worden).
Upon discovering her husband's betrayal, Steffy didn't hold back in blasting her husband. Yet, in a surprising moment, Finn defended his actions. Finn standing up to Steffy was a huge shift in the character's personality, which fans liked. In a Reddit thread, The Bold and the Beautiful fans applauded Finn for growing a backbone. "I'm so glad he defended himself a little," wrote one viewer. Meanwhile, another commenter chimed in with, "Whether Steffy likes it or not, Sheila is Finn's biological mother, and Finn's feelings about his bio mom are just as valid as her feelings."
Sheila Carter causing trouble for Finn and Steffy Forrester
Sheila wreaking havoc on the newlyweds started at their reception when she made her grand return. Her presence is creating problems in Finn and Steffy's marriage. Following Sheila's visit to their home, Steffy kicked Finn out for his betrayal.
While Finn and Steffy figure out the next step in their marriage, Sheila will be plotting her next move. Steffy is standing in Sheila's way, and she needs to eliminate the Forrester CEO. The only way to do that is by breaking up Finn and Steffy. This week, Sheila puts her plan into motion. According to Soaps.com, Sheila collapses during a talk with Finn, which alarms her son.
Finn torn between Steffy Forrester and Sheila Carter
Although Finn vowed to stop seeing Sheila, that changes with Sheila's fainting spell. Of course, Finn will be concerned and stay by Sheila's bedside until she's well. But it won't make Steffy happy. She knows how manipulative Sheila is, and believes this is a ploy to win sympathy from Finn.
Sheila's illness will create further drama between Steffy and Finn. Fearing that he almost lost his mother will cause Finn to rethink his decision to cut Sheila out of his life. Yet, Steffy isn't budging in her stance against Sheila. Finn is already in a tough predicament, and it's going to worsen when he has to choose between his wife and his mother.