'The Bold and the Beautiful': Fans Applaud Hope for Growing a Backbone
Hope Logan from 'The Bold and the Beautiful' is a character fans have a love/hate relationship with. Hope's received plenty of criticism over the years. One of her biggest flaws is being a pushover with other people. But her recent scenes of standing up to Ridge Forrester has fans applauding Hope.
Hope Logan (Annika Noelle) is one of The Bold and the Beautiful's leading ladies. Viewers have watched the precious girl grow into a mature woman. Hope has a good heart, yet at times is a pushover. However, she's finally had enough and is standing up for herself, a move that pleases fans.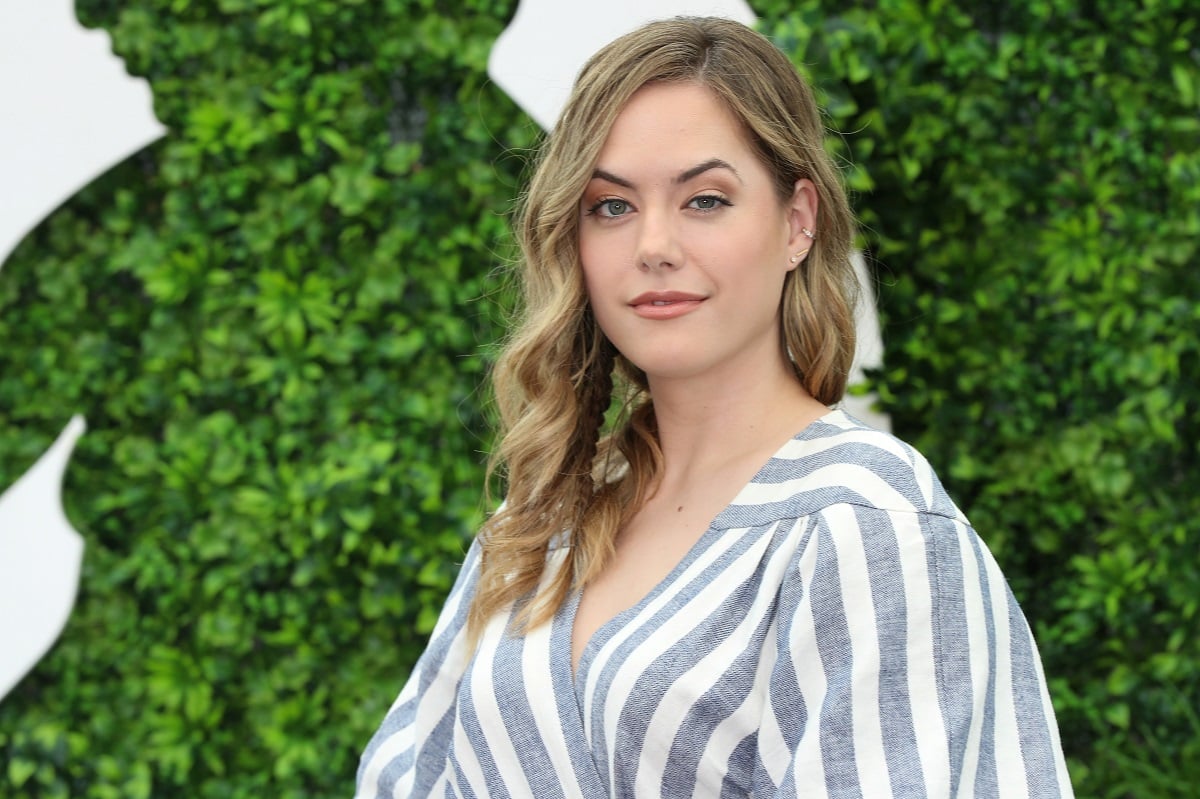 'The Bold and the Beautiful' fans happy Hope Logan grew a backbone
Hope's life has recently been shaken up by the arrival of her father, Deacon Sharpe (Sean Kanan). Her decision to reconnect with Deacon isn't going over well with her family. Ridge Forrester (Thorsten Kaye) and Brooke Logan's (Katherine Kelly Lang) try to protect Hope from getting hurt.
Ridge and Brooke's interference in her life upset Hope, who had an emotional confrontation with the two. Hope informed them she didn't need protection, and she decided to let Deacon back into her life. Hope's scenes with the pair were praised by fans, who were happy to see Hope stand up for herself.
In a Twitter thread, The Bold and the Beautiful viewers voiced their support for Hope. "It's about time Hope got a backbone," wrote one user. Another fan chimed in with, "I love it!!! That's right; Hope go for yours!!! Ridge is heading for the doghouse cause Brooke don't play about her kids!!!"
Deacon Sharpe was in and out of Hope Logan's life
Hope is the product of Brooke and Deacon's scandalous affair. Deacon was married to Hope's sister Bridget Forrester (Ashley Jones) when he began sleeping with Brooke. When the truth was revealed, it led to the end of their affair and ruined Brooke's relationship with Bridget.
Deacon was around during Hope's early childhood, however, he eventually signs away his paternal rights. When Hope reached adulthood, she learned the truth about her dad and searched for him. Hope and Deacon form a bond, yet he continues to pop in and out of her life.
After Deacon's arrest in 2017 for shooting Quinn Fuller (Rena Sofer), he's sent to prison. Hope remains in contact with Deacon by sending him letters. Upon his release, Deacon is ready to reconnect with Hope, who vows not to turn her back on him.
Will Deacon Sharpe break her heart?
Ridge, Brooke, and Liam Spencer (Scott Clifton) worry Hope will be left heartbroken by her dad again. As Hope reminded, she'll deal with the consequences if Deacon hurts her. From the looks of it, that may very well happen.
Deacon's recently partnered with The Bold and the Beautiful's resident villain Sheila Carter (Kimberlin Brown). The pair are pretending to be dating to create tension in their children's marriages. Sheila's main goal is to push Hope and Dr. John "Finn" Finnegan (Tanner Novlan) together.
Deacon's reluctance in the plan angers Sheila. he doesn't want to destroy his daughter's happiness and ruin his second chance. Yet, Sheila's threats may leave him with no other choice.