'The Bold and the Beautiful': Fans Applaud Kimberlin Brown's Recent Performance
'The Bold and the Beautiful' fans are loving Kimberlin Brown's recent performance as Sheila Carter deals with the aftermath of shooing her son.
The Bold and the Beautiful character Sheila Carter (Kimberlin Brown) is an iconic soap villain. From her start in Genoa City to the streets of Los Angeles, Sheila has been destroying many beloved characters. Whether fans love or hate her, they have to admit Brown does a remarkable job portraying Sheila.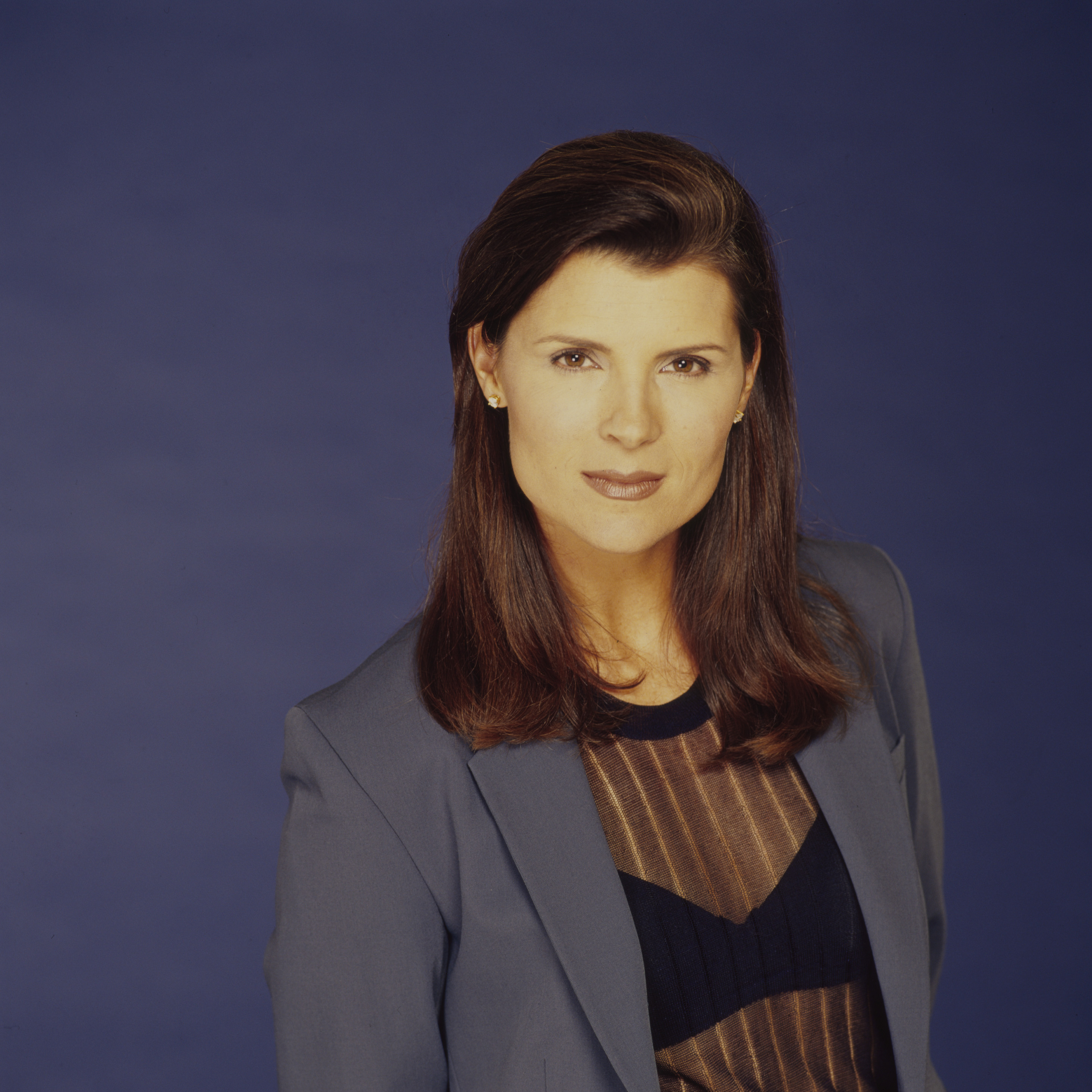 'The Bold and the Beautiful' fans love Kimberlin Brown's performance following Finn's shooting
Brown gave many amazing performances on The Bold and the Beautiful. But her best work is from the most recent episodes where Sheila shot her son John "Finn" Finnegan (Tanner Novlan). In the alley, Sheila's confrontation with her daughter-in-law, Steffy Forrester (Jacqueline MacInnes Wood), quickly heated up.
After Steffy threatened to expose Sheila's latest scheme, the villain pulled a gun from her handbag, intent on silencing Steffy. However, Finn arrived and jumped in front of Steffy as Sheila fired. A stunned Sheila watched in horror as Finn took his last breath, then turned the gun on Steffy.
Sheila's going through a mixture of emotions as she comes to grips with the consequences of her actions. Although viewers hate what Sheila did, they have to admit Brown is killing it with her work. On a Twitter thread, fans voiced their praise for the actor.
"Best character on this show…please keep her…she makes this show interesting…and Kimberlin Brown is an amazing actress,' wrote one viewer.
"Nobody comes close to delivering a clinically insane performance quite like @KimberlinBrown as Sheila Carter," another commenter chimed in.
"Love or hate the character, but this woman can act!!" another fan replied.
Sheila Carter grieves her son's death
The Bold and the Beautiful fans know Sheila's temper gets her into trouble, and she's made the biggest mistake of her life. Although it was an accident, Sheila was wracked with guilt. When she returned to Los Angeles, all she wanted was to be part of Finn's life. Yet, Steffy didn't approve.
The two women butted heads over Sheila's role in Finn's life. While Sheila proclaimed to be a changed woman, Steffy was skeptical. After learning that Sheila switched Brooke Logan's (Katherine Kelly Lang) champagne, Steffy's suspicions were proven correct.
Steffy's threat of exposing Sheila meant she'd lose Finn, something she couldn't bear. Yet, Sheila loses Finn forever after he dies from the gunshot wound. An emotional Sheila will have to live with the guilt and pain of knowing she ended her son's life.
Will Sheila Carter's crimes be exposed?
Although Sheila feels remorse for killing her son and Steffy, she won't confess to her crimes. Sheila plans to keep this a secret, and after staging the scene to look like a robbery, she hopes it'll take suspicion away from her. However, what Sheila doesn't know is Steffy survived the shooting. 
The speculation is that Steffy will be in a coma, which means Sheila's secret is safe now. Yet, when Steffy does awaken, she'll tell everyone about Sheila's crimes. With her fate in Steffy's hands, Sheila will try to silence her daughter-in-law again, yet it will be hard with Steffy's family rallying around her.
With her crimes at risk of being exposed, Sheila will panic. Before long, others will notice her odd behavior and start to put the pieces together. While Sheila's managed to escape punishment for her past crimes, shooting Finn may be what gets her locked up for good.