'The Bold and the Beautiful' Fans are Split on Ridge and Shauna's Sudden Romance
After 33 years, The Bold and the Beautiful continues with their love triangles and sometimes maddening romantic scenarios. A lot of these characters simply cannot stay away from one another, if others stepping in to complicate romances further.
One more recent example is Ridge Forrester (Thorsten Kaye) suddenly having a new romance with Shauna Fulton (Denise Richards). For those who don't remember: Ridge has a tumultuous marriage to Brooke Logan Forrester (Katherine Kelly Lang), resulting in numerous romantic entanglements. Brooke had continual feelings for Bill Spencer (Don Diamont) in addition to Ridge.
Because Brooke can never decide on which guy she wants to be with, Brooke and Ridge ultimately split for the umpteenth time. The result was Ridge getting together with Shauna, creating fan discord all over again.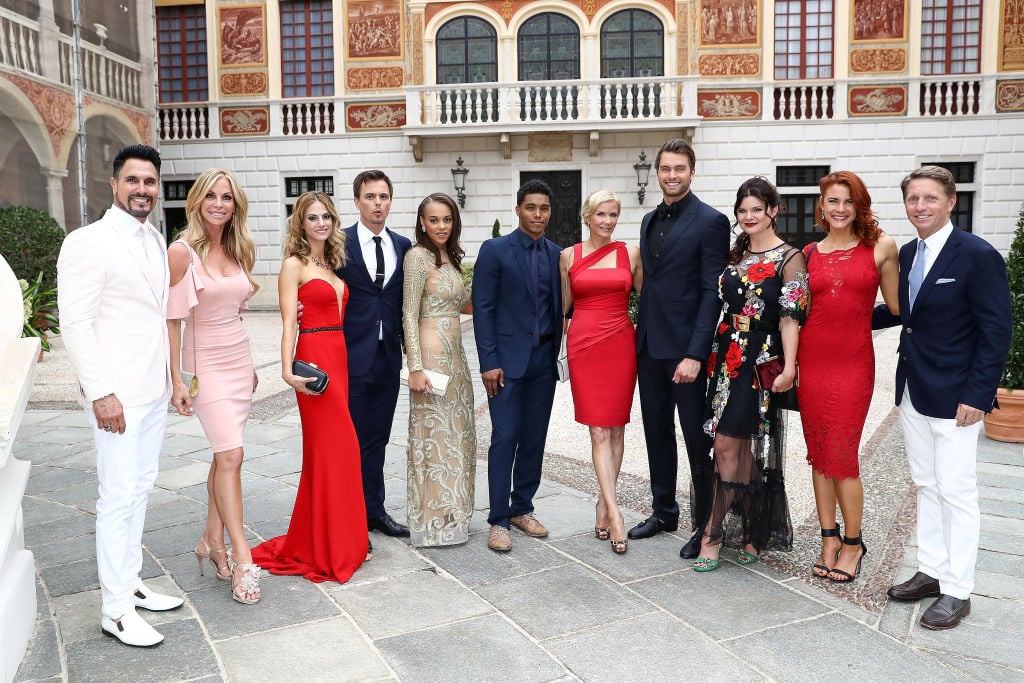 The Ridge and Shauna romance was brewing for a while
Those who watch The Bold and the Beautiful regularly know Denise Richards' Shauna character wanted to have an affair with Ridge for some time. They were already seen kissing together during times when Ridge and Brooke had their off and on falling outs.
While Ridge and Shauna never went all the way in their relationship, it appears things are heading there now after Ridge left Brooke. Making things even more steamy are the two meeting up in Las Vegas to consummate.
Their relationship all began when Ridge helped Shauna's daughter, Flo, get out of prison for doing a baby swap. His efforts in getting Flo out of jail made Ridge connect with Shauna on a deeper level. She also became a bit of a respite for Ridge when he had a fight with Brooke and got drunk at Bikini Bar, leading Shauna to help him sleep it off.
Even though the two never slept with one another, their love is inevitable, like it or not. Fans are starting to wonder if such a scenario is a good idea. Then again, it seems just about every relationship on the show ends up having similar fan reactions.
What is the immediate fan reaction on social media?
When The Bold and the Beautiful's Twitter account posted about Ridge and Shauna finally expressing their love, the fan divide was obvious in the comment section. One person said: "She's just a cheap rebound!" Another said not to blame Shauna since the whole situation is Ridge's fault.
Others seem to tire of the romance as a whole, perhaps because Ridge seems exhausting in his constant off and on again love for Brooke. Some on social media contend he still loves Brooke and may end up going back to her after his fling with Shauna.
From Brooke's side, everything is just as perplexing. Her love triangles played out for three decades, many of which viewers find a bit tired. Nevertheless, Katherine Kelly Lang continues doing a terrific job in the role of Brooke. Plus, fans can never look away from this train wreck character.
What happens with Ridge and Shauna is now up in the air, even if fans are still speculating on where it might go. With coronavirus (COVID-19) possibly delaying future episodes of The Bold and the Beautiful, viewers may also have to wait a while.
Will the Ridge/Shauna romance just be a fling after all?
Based on the past and how it often repeats on the show, Ridge may end up going back to Brooke yet again. Yes, this means Ridge and Shauna will just be a dalliance, something not unusual on The Bold and the Beautiful.
Whether this extends into the next season is still unknown. If coronavirus delays further taping indefinitely, the writing team should probably take the social media comments seriously. When audiences say they feel bored with a romance, writing teams have to pivot.
Then again, because the show captured more viewers stuck at home during quarantine, audiences may have to go along with what the writers dish out.