'The Bold and the Beautiful' Fans Are Split Over Eric and Quinn's Reunion
Millions of people would agree that The Bold and the Beautiful has and always will be a guilty pleasure.
The popular daytime soap, which has been keeping us entertained for 34 seasons now, is set in the Los Angeles fashion scene, revolving around the affluent Forrester family. As everyone sits back and watches those in the fashion business as they plan manipulative plots in order to connive and deceive each other, they also love the accompanying stories and plot lines among their favorite characters.
We see the ups and downs of many relationships, scandals, and the like, and how sneaky moves and plot twists can truly affect one of the wealthiest families in all of Los Angeles.
One of the most intriguing relationships to keep up with on The Bold and the Beautiful has been that of Eric and Quinn. Often referred to as "Queric", it hasn't exactly been a smooth ride for the two of them. Now, fans are split over Eric and Quinn's reunion. 
Quinn has been such a schemer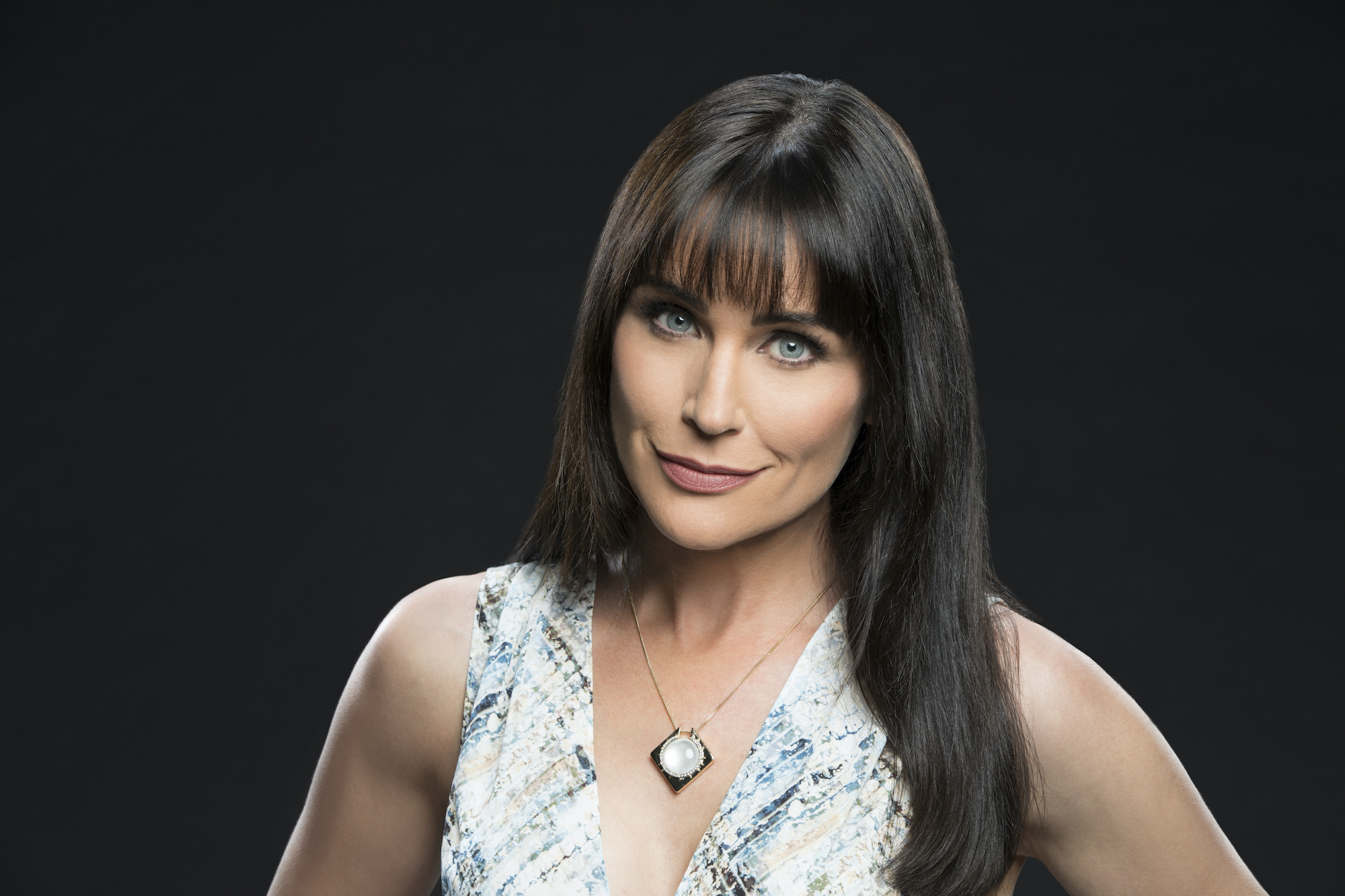 Things are never boring onThe Bold and the Beautiful, and Quinn, portrayed by actress Rena Sofer, knows how to help keep it interesting. Over the course of her relationship with Eric, she has caused some major drama and betrayed him in ways that most people couldn't even imagine.
Eric, who is played by actor John McCook, has always been forgiving, despite being deceived so many times. So, what has she done? Well, according to Inquisitr, there is plenty. Quinn set out to hurt the Forrester family when she and Shauna plotted to break up the marriage of Ridge and Brooke. Her manipulative ways don't end there, as fans have seen how she even kissed another man at one point, and it was all captured on video.
No matter what, it can be agreed that Quinn is quite the schemer, and although she claims to have changed for the better, her deceptive ways aren't gone yet.
Eric and Quinn have recently reunited
Many people might think that Quinn's behavior would have Eric walking away from the marriage for good, but that isn't exactly the case. According to Celebratingthesoaps, Eric has decided that he could be forgiving of all that Quinn has done, and as a result, the two of them have reunited.
Although a short time ago, he had kicked his wife out of the Forrester mansion, he was able to have a change of heart in the end, despite his ongoing bond with his first wife, Brooke.
It seems that over the years, Quinn and Eric have always been able to maintain their marriage, and even though she managed to deceive him time and again, his forgiving nature always comes out in the end.
Fans are split over Eric and Quinn's reunion
The reunion very well may be just what Eric and Quinn feel is best for them, but fans of The Bold and the Beautiful are split over the decision. Some recently took to Twitter to express their feelings, and they haven't been holding back.
One user says that "I'm glad! Brooke can go eat rocks. She's caused a lot of hell for other characters on the show, so she can just deal with it. It's HIS life. Brooke needs to stop telling grown men how to run their life. She doesn't control them."
Another says that she is "Over the moon about this!", but not everyone is as happy. There is one person who says that "Eric has always been a spineless putz when it comes to women. I knew he would fold, take Quinn back. I'm just surprised it took this long, about three weeks? All that trust crap. Quinn (& Shauna) already skated in the Thomas storyline they knew what Thomas was up to re: Hope."
Some people think Eric deserves better, saying that "Heck no! Quinn is psychotic. She has done some horrible things and she will continue to do horrible things."
Will the reunion last? Only time will tell.