'The Bold and the Beautiful' Fans Are Split Over 1 of Ridge's Ex-Wives
The Bold and the Beautiful is one of the most popular and longest-running soap operas of all time. The show follows a wide range of characters in Los Angeles, many of whom belong to the Forrester family. One of the most popular Forresters is the charismatic Ridge Forrester (Ronn Moss/Thorsten Kaye). Ridge is one of the original characters still on the show and is known for his various romantic relationships.
In a recent throwback episode, fans were reminded of one of Ridge's past marriages to Caroline Spencer. This marriage split the show's fans — some who thought the relationship was somewhat creepy and some who thought the two were meant for each other. 
Who is Ridge Forrester?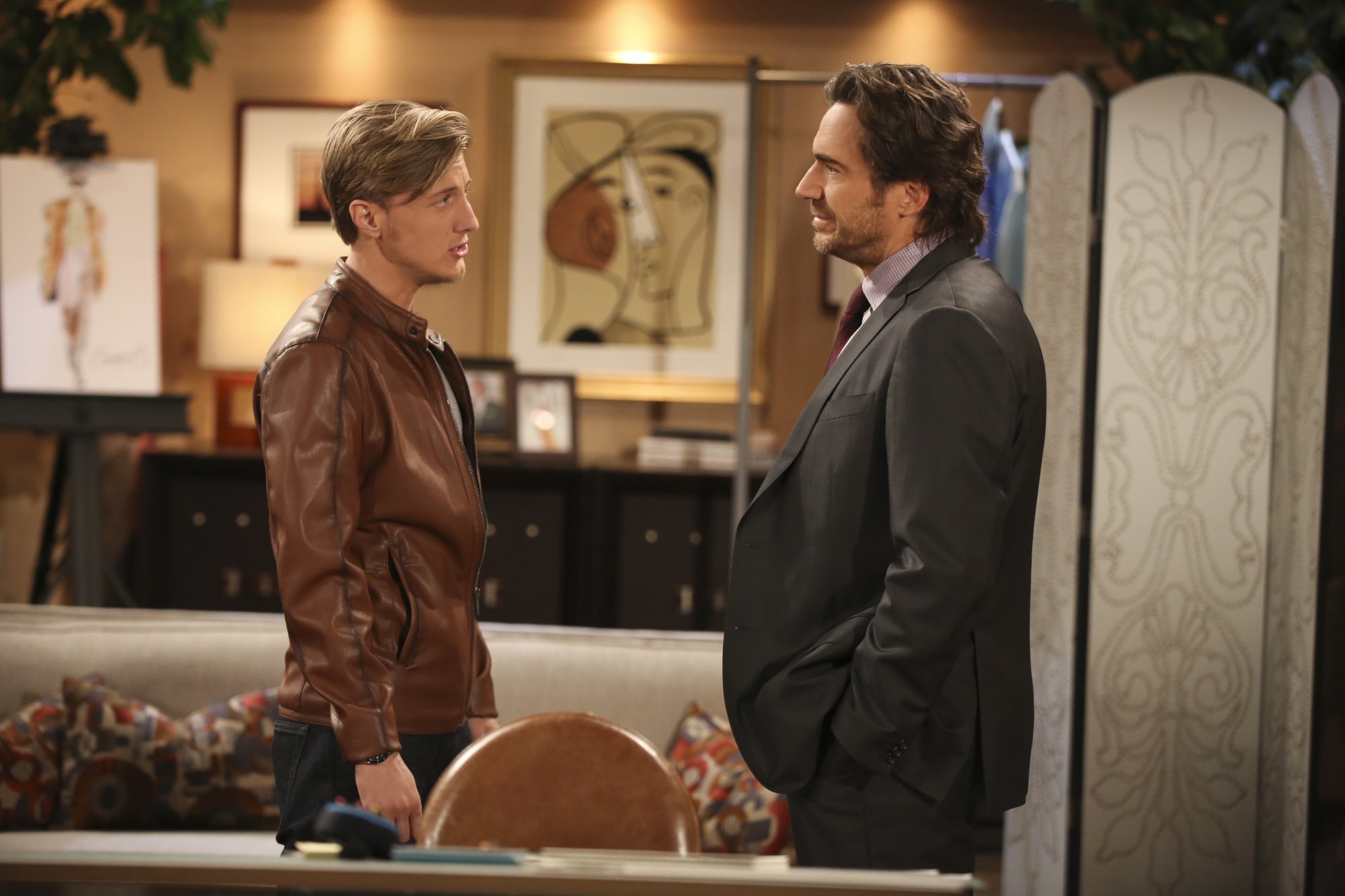 Ridge has been on the long-running soap opera since the show's premiere in 1987. The fashion designer and playboy is known for his many relationships and marriages.
Two of Ridge's most well-known romances involve the love triangle between himself, Dr. Taylor Hayes (Hunter Tylo), and Brooke Logan (Katherine Kelly Lang). This dramatic triangle is a major dividing point for many of the show's fans, who are broken into Team Tridge (Taylor and Ridge) or Team Bridge (Brooke and Ridge).
Brooke and Taylor's feud is a long-running storyline in the show, despite many fans who have expressed they have grown weary of love triangles. During the periods of the show when Ridge was not involved with Taylor or Brooke, he was involved with a series of other women, including Caroline. 
Who is Ridge's ex-wife Caroline Spencer? 
Caroline Spencer is the niece of media tycoon Bill Spencer Jr. She is the namesake of her aunt, Caroline Spencer Forrester, who also was married to Ridge before she died of leukemia.
The younger Caroline helps Ridge to regain his memory after a traumatic incident, and the two fall for each other. After some twists and turns in their relationship, Ridge finds out he can't father children and breaks up with Caroline so she can have a family with someone else. 
She ends up becoming pregnant by Ridge's son but goes back to Ridge. She and Ridge keep the paternity of the baby a secret for some time. But ultimately Caroline and Ridge end their relationship. 
Fans' mixed reactions to Caroline
Fans' mixed reactions to Caroline were reignited when the show replayed Ridge and Caroline's wedding.
The main issue for fans on Twitter who dislike the relationship is the difference in age between the two characters. Ridge is much older than Caroline, which some fans say makes the relationship feel inappropriate.
Other fans completely disagree and say the two were a perfect couple. Some supporters say Caroline and Ridge were their favorite couple on the show and that the two shared amazing chemistry.
[Correction: An earlier version mixed up Caroline Spencer and Caroline Spencer Forrester.]