'The Bold and the Beautiful' Fans Are Torn About Denise Richards
Denise Richards is nown for her tumultuous marriage to Charlie Sheen, a tabloid fixture all his own. Now she has transitioned to The Bold and the Beautiful.
Most famous actors cut their teeth on soap operas and become famous later. Examples include Tom Selleck, Brad Pitt, and Demi Moore, among many others. Denise Richards, on the other hand, is doing it backward.
Richards became known in movies such as Wild Things and The World is Not Enough, then she arguably became more well known for tabloid headlines amid her tumultuous marriage to Charlie Sheen, a tabloid fixture all his own. Now she has transitioned to The Bold and the Beautiful – and the reception has been mixed
How did Denise Richards become famous?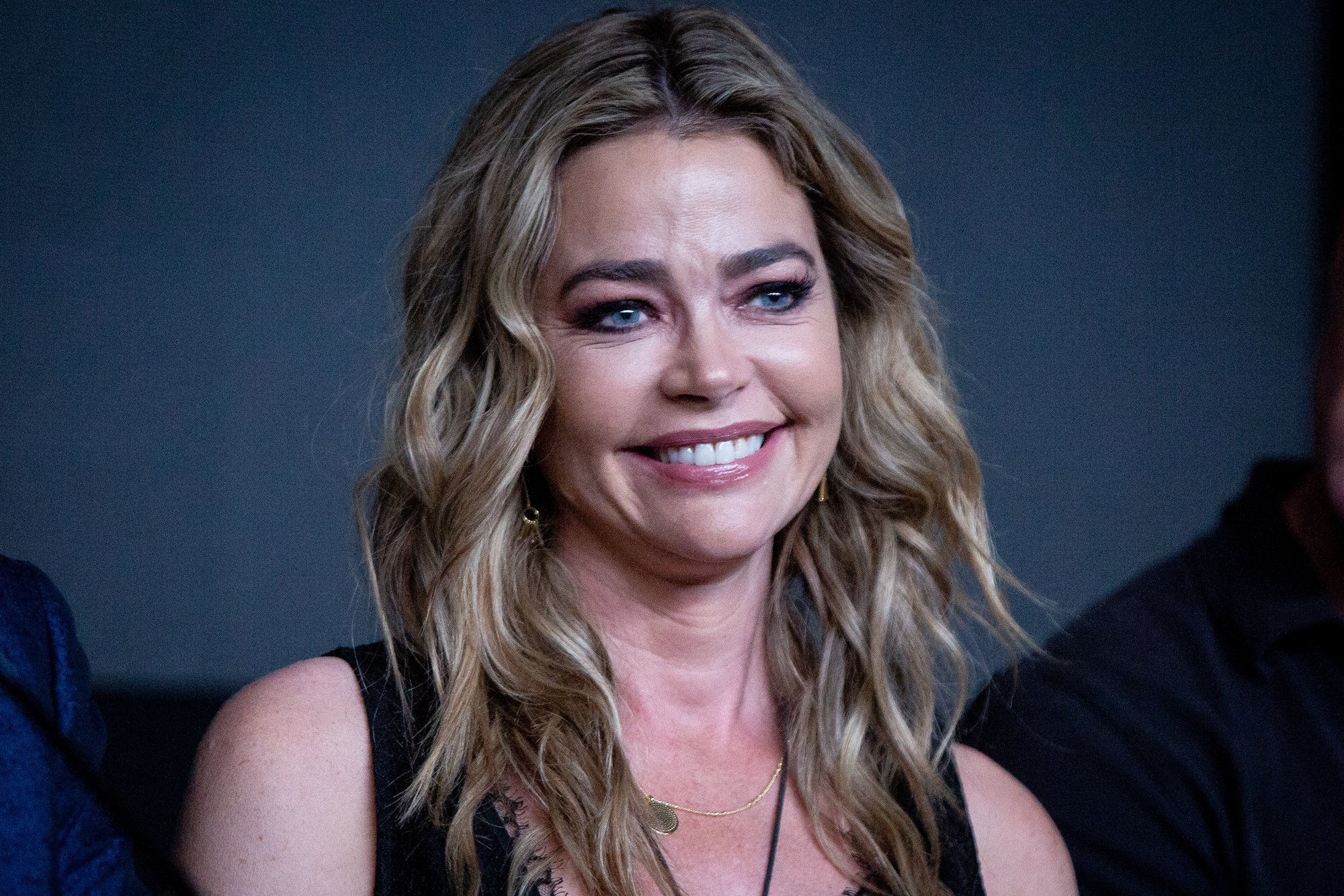 Richards gained fame in the mid-to-late 1990s with roles in Paul Verhoeven's sci-fi military satire Starship Troopers, the thriller Wild Things with its famous sex scene between her, Neve Campbell and Matt Dillon and the James Bond movie The World is Not Enough, in which more than a few observers said Richards was improbably cast as a nuclear scientist. 
She also appeared in the cult film Drop Dead Gorgeous alongside Kirsten Dunst and a then-unknown Amy Adams. 
After the turn of the century, it seemed as if she was gaining more attention for her marriage to Sheen than for any acting she was doing. According to a profile with The Washington Post, she filed for divorce from Sheen while pregnant with their second child. The Post states that "Her history with Sheen could fill an entire miniseries."
She kind of/sort of did that with her turn on Real Housewives of Beverly Hills, which turned out to be full of a different kind of tumult, resulting in her departure from the show after two seasons. Meanwhile, she continues to gain both positive and negative for her work on The Bold and The Beautiful. 
What is the reaction to Denise Richards on 'The Bold and the Beautiful?'
The show recently tweeted out a Woman Crush Wednesday promo spotlighting Richards, who has played Shauna since 2019.
Some fans are still loving the show because of her and some aren't. One fan tweeted: "I stopped watching because of her. I'll read updates but not watch.' Another said bluntly and pithily, "I want to puke." Still, Richards did have fans in her corner, with one stating, "Love Denise Richards so much on B&B!! She brings so much energy, heart, and Fun to the Show and I love Shauna with Ridge together too!! Having Denise Richards comes to B&B was the Best move in a long time!! Team Shauna all the way too!!"
Still another fan chose to split the difference, tweeting out, "Denise Richards? Okay. The character Shauna? NO!"
Denise Richards bolts 'Real Housewives'
This week, it was Richards' departure from Real Housewives that made new headlines. Having experienced the highs and lows of celebrity, Richards would have seemed an ideal fit for the show. However, her tenure has not been without controversy 
Variety reported that Richards "has clearly been miserable throughout. As this season went on, Richards had to fend off nearly the entire rest of the cast, plus former "RHOBH" cast member Brandi Glanville, who claimed on camera she had a one-night-stand with Richards – who has been married to her second husband, since 2018."
For her part, Richards told the Washington Post,  "I've tried to just look at the positive to get through different things, because I have had a lot of, obviously, dark situations."
It seems as though the Real Housewives controversy may have added another to the list.