'The Bold and the Beautiful': Fans Aren't Happy With Zoe's Meddling
There's nothing like sibling rivalry to spice things up, and no soap opera does it better than The Bold and the Beautiful. From sisters feuding over the same man to brothers vying for the same position, family drama keeps fans returning to The Bold and the Beautiful each week. And the latest family feud is between sisters Paris and Zoe Buckingham.
It turns out Zoe isn't exactly excited to see her little sis and wants her gone. But fans aren't so eager for Paris to exit just yet. She has injected some much-needed life into The Bold and the Beautiful. So she probably isn't going anywhere anytime soon.
Zoe and Paris Buckingham's murky history on 'The Bold and the Beautiful'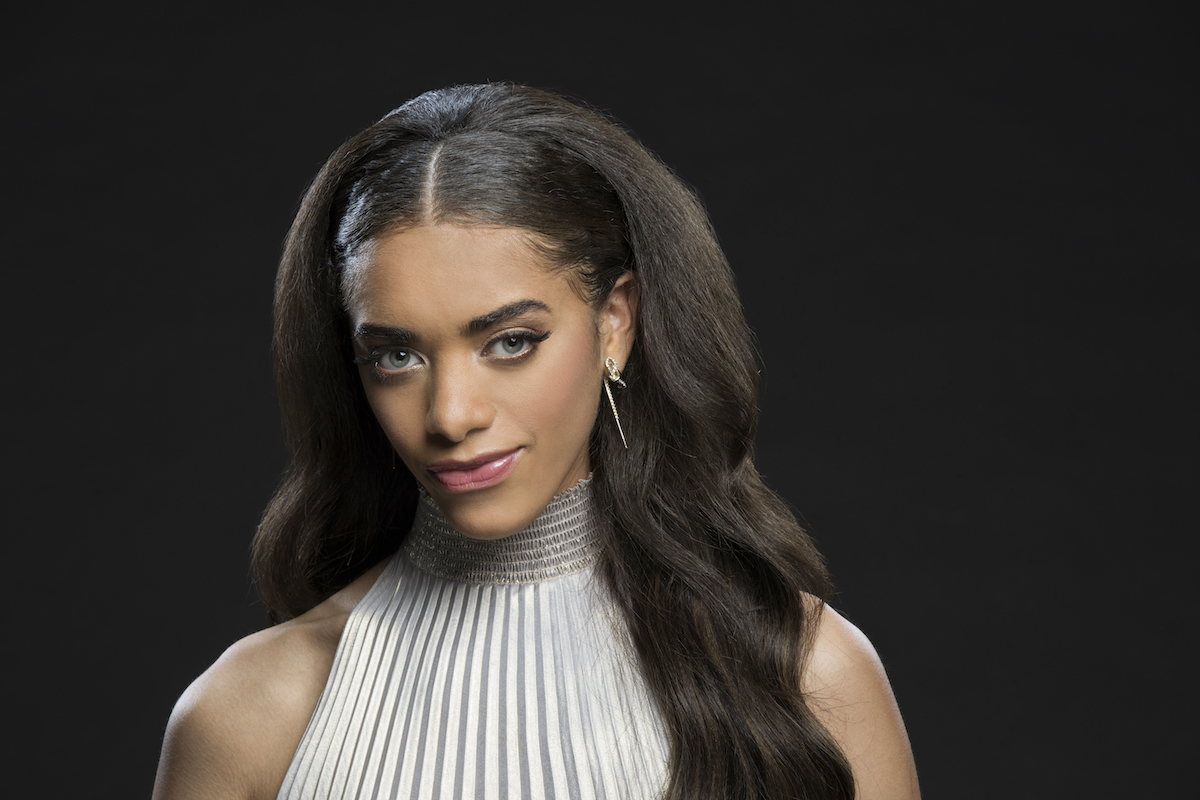 There's a lot that's unknown about the Buckingham sisters. Zoe didn't appear on the show until 2018, and she came in with quite a bang. She was obsessed with her ex Xander and was determined to get him back. She even scared away his girlfriend Emma in her desperation to win Xander over. But it backfired on her.
When she helped cover up the fact that her father kidnapped Hope's baby, it looked like Zoe couldn't sink any lower. But she seemed to turn her life around and got engaged to Carter. Things were looking up for her. Then her little sister turned up in Los Angeles.
It's unclear who Paris is exactly and why Zoe is so upset about her sister being on the scene. Though we don't know much about Paris yet, she's already a fan favorite. But one thing is clear: These sisters don't get along. 
The Buckingham sisters just can't get along
In typical soap opera fashion, the Buckingham sisters are fighting over a guy. Zoe is engaged to Carter Walton, but she has some genuine feelings for Zende Forrester-Dominguez. The two have been flirting off and on ever since she got engaged. But Zoe isn't quite ready to give up Carter.
Now Soaps.com reports that Zende is flirting with Paris, who's available and interested. But in typical Zoe fashion, she can't just let Zende go. So she's trying to force Paris to leave. When Carter offered Paris a job, it threw a wrench in Zoe's plans. Now she's trying to convince him that Paris is too inexperienced to work for Forrester Creations.
Zoe might be able to fool Carter, but she'll never convince fans.
'The Bold and the Beautiful' viewers aren't ready for Paris to go
Zoe might be ready for her sister to hit the road, but fans are not on her side. They took to Twitter to voice their opinions on how they feel about Paris and Zoe.
One fan wrote, "I really don't understand Zoe's behavior. Her sis gets an opportunity of a lifetime to make a difference, and she is blocking it because she wants all the attention for herself."
Many other viewers believe Zoe's behavior has less to do with wanting attention and more to do with her feelings for Zende. One fan stated, "Zoe is being so selfish and mean. She wants Zende when she's engaged to Carter. I hope Carter will realize that Zoe doesn't love him. He needs to dump her. I want Paris to stick around."
Zoe's behavior might cost her some fans, but she'll probably bounce back. She has a knack for winning hearts despite her reputation for not being one of the sweetest of characters on The Bold and the Beautiful. Even so, it appears she's met her match in Paris.