'The Bold and the Beautiful': Fans Believe Li Is Going Crazy
'The Bold and the Beautiful' fans believe Li Finnegan is turning from a heroine into a villain because of her current storyline.
The Bold and the Beautiful's Li Finnegan (Naomi Matsuda) has become popular with viewers. As the mother of John "Finn" Finnegan (Tanner Novlan), she's been part of massive storylines since her arrival in August 2021. While Li's protective nature made her a fan favorite, viewers recently questioned her state of mind.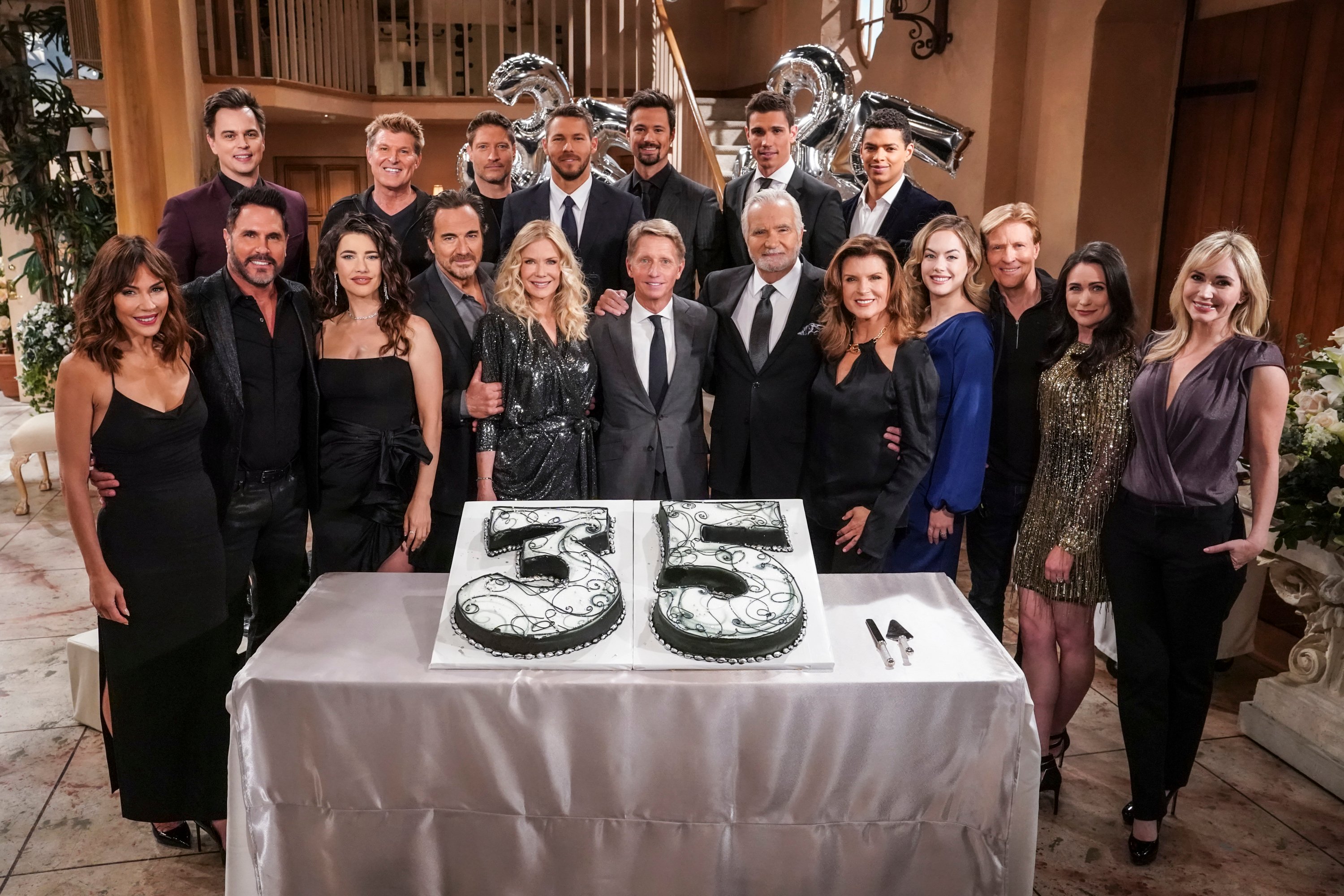 'The Bold and the Beautiful' fans think Li Finnegan's dark side is emerging
Li's popularity with The Bold and the Beautiful fans turned up a notch thanks to her saving Finn. Viewers thought Finn was gone for good after Sheila Carter (Kimberlin Brown) shot him. Yet, in true soap opera fashion, Finn has a second chance at life. Li managed to sneak a comatose Finn from the hospital and now has him at home.
She's going to great lengths to protect Finn, including keeping him hidden from his wife, Steffy Forrester (Jacqueline MacInnes Wood). Many fans believe Li is wrong to keep this secret and question her motive. On a Reddit thread, viewers expressed their suspicion that Li might be going crazy.
"Li might just be nuttier than Sheila," wrote one user. "I don't blame her for being PISSED and a little psycho," another fan replied.
"I'm guessing this is Li getting back at Sheila, but it would be delicious if she comes unwrapped," another viewer replied.
"I think an evil Li going forward is interesting possibly," suggested one commenter.
Li Finnegan blames the Forresters for Finn's "death"
Li going crazy is a strong possibility based on her recent behavior on The Bold and the Beautiful. Her behavior toward Steffy and refusing to discuss a memorial raised red flags. Then when Li caught Steffy and Liam Spencer (Scott Clifton) in an embrace, she gave new meaning to the expression "if looks could kill."
When Taylor Hayes (Krista Allen) called to ask about Finn's ashes, Li snapped at the doctor. Li's made several references about how Finn wouldn't have gotten shot if it weren't for the Forresters. Li believes her son is a victim of the family's cycle of drama. If Finn hadn't married Steffy, Sheila would never have come into their lives, and he'd be alive.
While Li's doing everything to protect her son, fans wonder what she'll do when her secret is exposed.
Sheila Carter discovers Finn's alive on 'The Bold and the Beautiful'
Li's worst nightmare comes true on The Bold and the Beautiful when Sheila escapes from prison. Naturally, Sheila arrives at Li's home, where she finds Finn hooked up to monitors. Sheila is relieved her son's alive; however, her joy turns to anger when she realizes Li is keeping Finn hidden. At one point, she tells Li, "you're even crazier than I am."
Sheila wants to take Finn to the hospital so he can receive proper care; however, Li refuses. The two get into an argument over who Finn's mother is but are interrupted when Finn shows signs of waking up. Li and Sheila will be battling over who will take care of Finn when he comes back.
Since Sheila is dangerous and responsible for shooting Finn, she shouldn't be near him. Yet, fans wonder if they can trust Li with Finn. While Sheila's a villain, she might score brownie points with the Forresters by telling them Li has Finn.