'The Bold and the Beautiful': Fans Call out Steffy's Hypocrisy
'The Bold and the Beautiful' character Steffy Forrester is being labeled a hypocrite because of her recent attitude against stepmother Brooke Logan.
The Bold and the Beautiful's Steffy Forrester (Jacqueline MacInnes Wood) is a beloved leading lady. However, as with many soap opera characters, viewers have a love/hate relationship with Steffy. Her attitude regarding Brooke Logan (Katherine Kelly Lang) and Ridge Forrester's (Thorsten Kaye) marriage turns fans against her.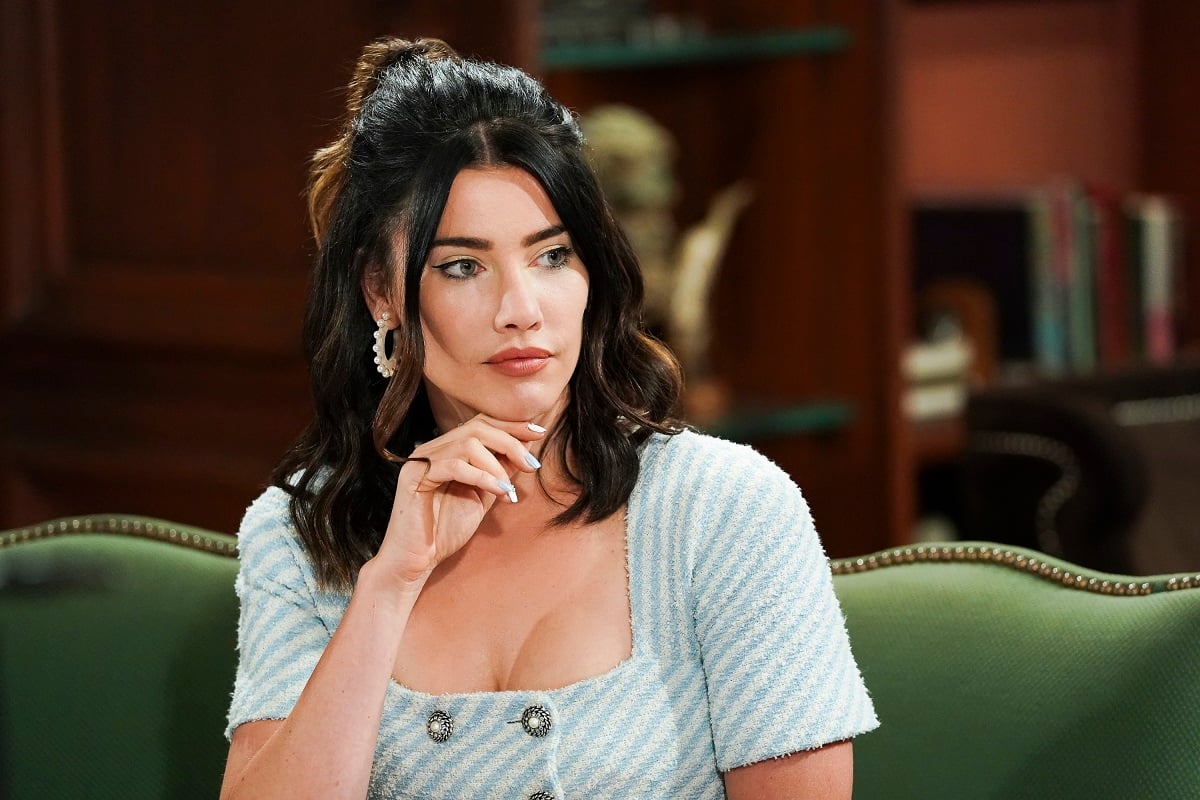 'The Bold and the Beautiful' Steffy Forrester is a hypocrite, according to fans
Steffy has joined other The Bold and the Beautiful characters in the hypocrisy club. Viewers watch as these characters judge other people even though their own past isn't squeaky clean. Recently, Steffy's become critical of her stepmother Brooke because of the Deacon Sharpe (Sean Kanan) situation.
While many fans would normally cheer Steffy, they're annoyed with her recent behavior. On a Reddit thread, fans called Steffy out for hypocrisy. "She is complaining about Brooke's affair. Rich coming from someone who slept with Liam (while with Finn no less) and who didn't know the father of her baby was."
Another commenter chimed in with, "The sanctimonious tone when talking about Brooke defending Hope's right to spend time with her FATHER. And what is with the freaking Logan this and Logan that, AGAIN? This is four steps backward for Steffy, who was just preaching family unity two months ago."
Steffy Forrester's past mistakes
Steffy is far from perfect like The Bold and the Beautiful characters. She's made plenty of mistakes in the past, some of which are similar to Brooke's. Steffy was a constant interference in Liam Spencer (Scott Clifton) and Hope Logan's (Annika Noelle) relationship.
Then during Steffy's marriage to Liam, she slept with his father, Bill Spencer (Don Diamont). When she became pregnant with Kelly Spencer (Colette and Avalon Gray), she was unsure who the dad was and got a paternity test. Steffy tried to keep her baby's paternity a secret, but Liam discovered the test results and walked out.
Last year, Steffy found herself in another paternity drama. Although she was dating Dr. John "Finn" Finnegan (Tanner Novlan), she had a drunken one-night stand with Liam. After becoming pregnant with Hayes Finnegan (Piper Harriot), Steffy confessed her betrayal to Finn.
She'll insert herself into Brooke Logan and Ridge Forrester's drama
The Bold and the Beautiful fans will be angrier with Steffy in the coming weeks. After seeing the emotional pain her dad's in because of Brooke, Steffy's going to be interfering in their marriage. With her mother, Taylor Hayes (Krista Allen), back in town, Steffy plans to reunite her parents. Brooke's caused too much hurt to Ridge, and he deserves to be happy, and Taylor is the woman for him.
Steffy's opinion about Brooke will be proven to be right. According to Celeb Dirty Laundry, a lonely and drunk Brooke will sleep with Deacon during New Year's Eve. When the secret is finally exposed, Steffy will have a lot to say to Brooke about breaking her dad's heart.