'The Bold and the Beautiful': Fans Choose Sides in the Brooke and Taylor Battle
The Bold and the Beautiful's epic Brooke Logan (Katherine Kelly Lang) and Taylor Hayes (Krista Allen) feud is gearing up for another round. When Taylor returned, viewers knew it'd spell trouble for Brooke. The two have already had their first meeting and agreed to be friends. Yet, fans know that's not going to last long, and the two will be fighting in no time.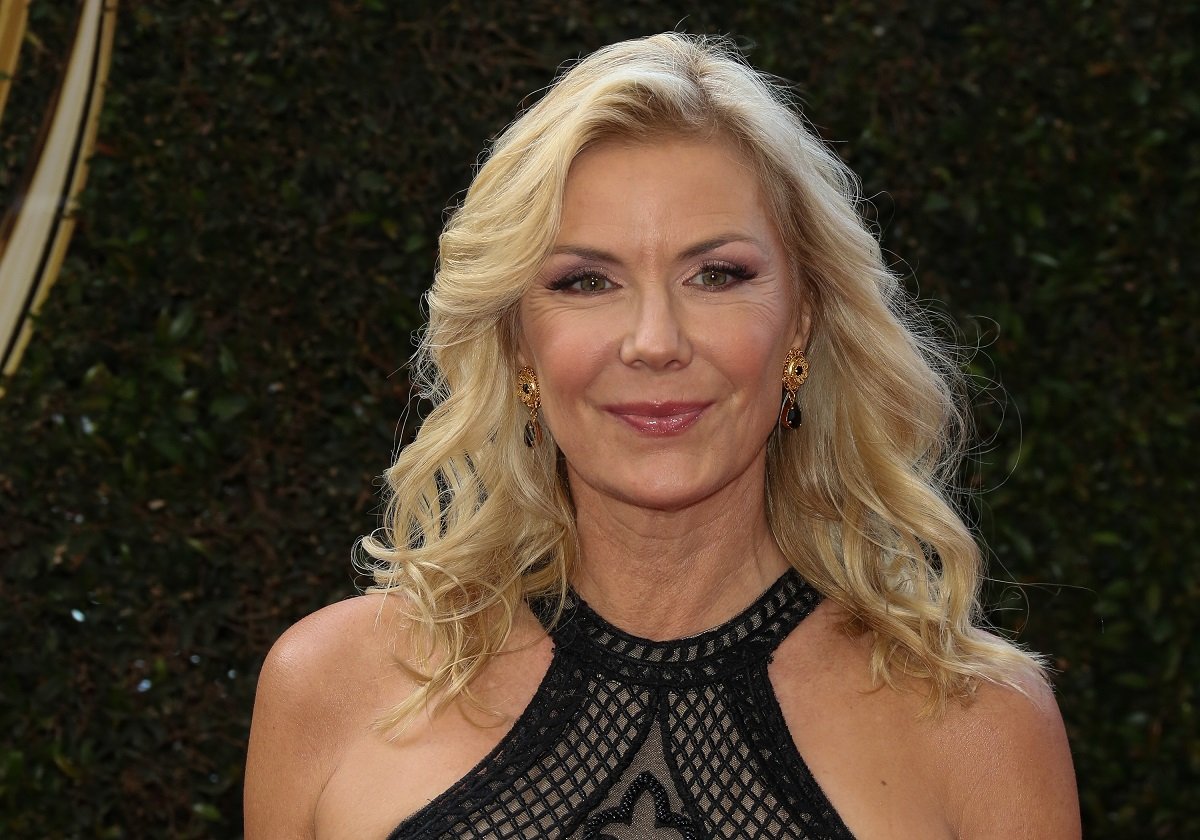 'The Bold and the Beautiful' fans choose between Brooke Logan and Taylor Hayes
Brooke and Taylor are The Bold and the Beautiful's most famous rivalries. The two women have been fighting the past three decades, and it appears another round is coming with Taylor back in town. Viewers are excited to see the women at it again and are already choosing sides.
On a Twitter thread, most fans seem to favor Taylor. "Team Taylor, all day every day," wrote one user. Another commenter chimed in with, "Queen Taylor's agenda is her family. Ridge is part of that even if it's not romantic. SFTV is going to have to just deal with it."
While most viewers are Team Taylor, Brook has her supporters. "Brooke tells her about Shauna and what happened back then and where did she go and where Ridge went back to his Logan," wrote one fan.
Ridge Forrester caught in the middle of their feud
The basis for Brooke and Taylor's feud is their love for Ridge Forrester (Thorsten Kaye). Their love triangle was a huge storyline on The Bold and the Beautiful, with fans debating who the perfect woman was for Ridge. The fashion designer married both women and has children with them. Throughout the years, he'd go back and forth between the two, unable to decide who he wanted.
Now, Ridge may be in another of those predicaments. Ridge's focus has been on Brooke for the past few years, yet seeing Taylor sparks memories of their family together. As Ridge and Brooke's marital issues continue, he'll spend more time with Taylor, which will not please Brooke.
Which woman will win the next round in their rivalry?
Brooke and Taylor will once again be fighting over Ridge. Taylor admitted she's still in love with Ridge, and him being with Brooke is one of the reasons she stayed away. Although she vowed not to interfere in Brooke and Ridge's marriage, Taylor may not be able to help herself.
As for Brooke, she's adamant she and Ridge will be fine, but their marriage is far from perfect. Their biggest problem at the moment is Brooke's former lover, Deacon Sharpe (Sean Kanan). Despite Brooke's claims, Ridge is suspicious about his wife's feelings for Deacon.
Although signs point to a Tridge reunion, one can't count out Brooke. She's not giving up on her destiny and will fight for Ridge. However, Brooke may have the odds stacked against her when Sheila Carter (Kimberlin Brown) inserts herself into the situation.