'The Bold and the Beautiful': Fans Confused How Finn's Still Alive
The Bold and the Beautiful fans are in shock over the return of John "Finn" Finnegan (Tanner Novlan). Most of the audience believed the handsome doctor was dead, but a surprise twist has him alive. Finn's still in a coma, and as he fights for his life, some wonder about his medical condition.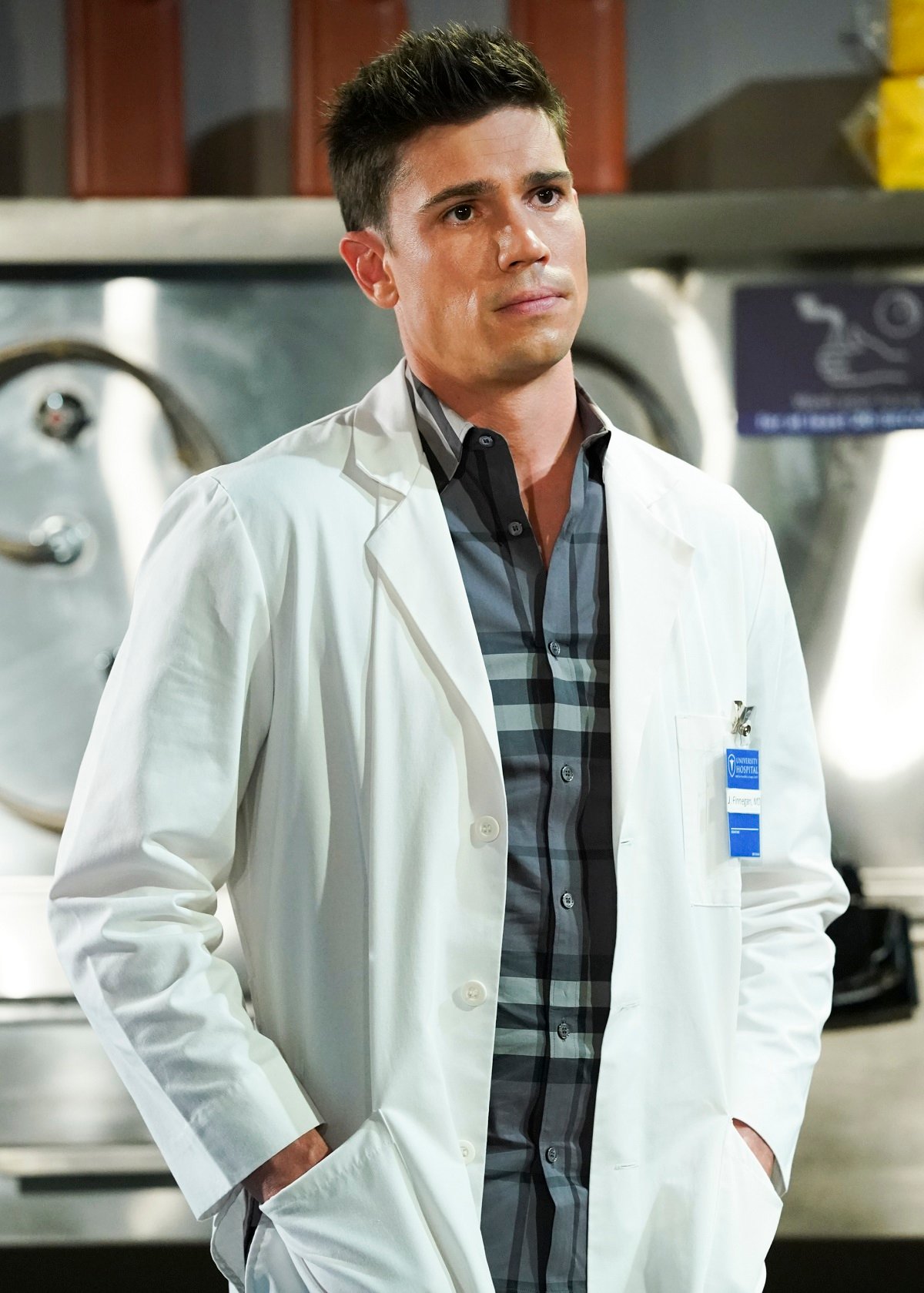 Li Finnegan rescued her son Finn on 'The Bold and the Beautiful'
While Finn looked like a goner, The Bold and the Beautiful fans weren't ready to give up hope. Their prayers over Finn's return came true thanks to his adoptive mother, Li Finnegan (Naomi Matsuda). Li's weird behavior was suspicious to viewers who believed she was keeping Finn hidden.
The audience's prediction was correct because the May 23 episode showed Li had saved her son. Many people are anxious for him to wake up and reunite with Steffy Forrester (Jacqueline MacInnes Wood), but it will be a while. However, some fans wonder if it's possible Finn will ever recover.
Fans are confused about a detail regarding Finn's condition
After The Bold and the Beautiful's revelation that Finn's alive, fans asked how Li retrieved her son's body. A flashback scene the night of the shooting provided some answers. After Finn was shot, the paramedics took him to a different hospital. Li was on call and informed of the grime news.
RELATED: 'The Bold and the Beautiful' Spoilers: Finn's Back! Popular Character Returns From the Dead
An emotional Li stood over her son's hospital bed while another doctor explained the prognosis. While Li's colleague offered little hope of recovery, Mama Finnegan was determined to save her son. Li managed to sneak Finn out of the hospital and has him at home, where she's tending to him.
While everyone knows Finn will eventually wake up, many fans are confused about how that is possible. The doctor told Li there was no brain activity, which indicates he was brain dead. Yet, the writers make it appear Finn has a fighting chance. The unrealism in the story has sparked a debate on a Reddit thread.
"This story is full of medical errors. His brain stem would have to still be alive if he's breathing without a ventilator. He's going to need far more medical equipment than what's there," wrote one viewer.
"I read that they said he had no brain activity, but he was breathing on his own, which I don't know how that's possible? Maybe they'll come up with a crazy explanation for that, lol," another fan replied.
A lot of illogical things have happened in 'The Bold and the Beautiful'
The Bold and the Beautiful fans continue to ponder how Finn is alive. While many want a logical explanation, one fan stated, "It's a soap opera; nobody expects it to be real." While soap operas write about characters' personal and professional drama, there are times it'll step out of the realm of logic.
In The Bold and the Beautiful, characters return from the dead all the time despite having gruesome deaths. Villains often get off scot-free when it comes to murder, and heroines make miraculous recoveries from illnesses.
Finn being alive despite having no brain activity is another head-scratcher in the show's history. While in the real world, Finn would be dead, it's a soap opera, and fans can enjoy having him back.
RELATED: 'The Bold and the Beautiful': Upsetting Fan Reaction to Finn's Death