'The Bold and the Beautiful': Fans Debate Whether Donna and Eric Should Reunite
With his marriage to Quinn Fuller over, 'The Bold and the Beautiful' fans believe this is setting up a reunion between Eric Forrester and Donna Logan. Donna admitted she still has feelings for Eric, and he's remained close to her. Yet, fans are split on whether Donna and Eric should reunite.
Like other soap operas, The Bold and the Beautiful has a history of shaking things up regarding its character's love lives. As seen throughout the past 34 years, the show has created, broken up, and reunited many couples. One recently split couple is Eric Forrester (John McCook) and his wife Quinn Fuller (Rena Sofer). With their marriage over, fans believe this may lead to a reunion between Eric and Donna Logan (Jennifer Gareis). However, fans are split on whether Donna and Eric should reunite.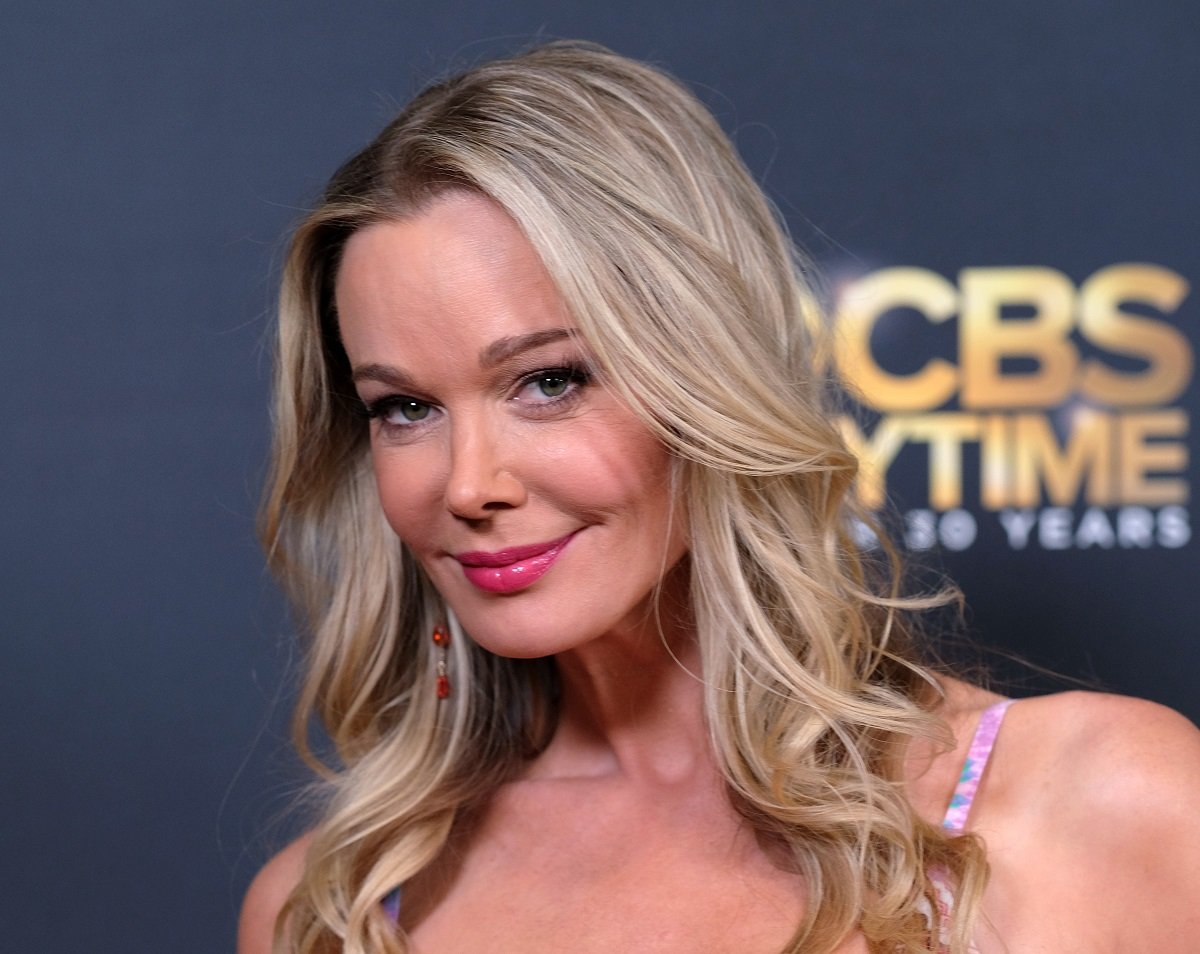 'The Bold and the Beautiful' fans debate on a Donna Logan and Eric Forrester reunion
The Bold and the Beautiful has been tinkering with a possible Donna and Eric reunion after the Logan sister returned in 2018. The two exes met to discuss their past, and Donna confessed she missed Eric. At the time, it seemed like a love triangle would develop between Donna, Eric, and Quinn. However, nothing came of the storyline.
Currently, Eric is separated from Quinn, which leaves him available. Since Donna is still in love with her ex-husband, this is the perfect opportunity to make a move. Yet, a possible Donna and Eric reunion is being met with mixed reactions from The Bold and the Beautiful fans. In a Twitter thread, fans debated on round two of Donna and Eric. Supporters of the pair were encouraging by writing, "Girl get with Eric!" However, naysayers also chimed in with their comments. "The couple Donna & Eric never brought anything additional to the soap," wrote one opponent.
Donna Logan and Eric Forrester's marriage
As with any soap opera couple, Donna and Eric's relationship was filled with drama the moment they became an item. They faced opposition from Eric's children and a blackmail attempt from Stephanie Forrester (Susan Flannery). Despite the disapproval from others, Donna and Eric eventually marry.
However, more problems arise throughout the marriage, including the revelation of Donna's son Marcus Walton (Texas Battle), Eric's heart attack, Donna's attraction to Owen Knight (Brandon Beemer), and murder attempts by Pam Douglas (Alley Mills). Donna and Eric managed to survive through those obstacles; however, their marriage comes to an end following Beth Logan's (Robin Riker) death. After Donna blamed Stephanie for her mother's death, Eric came to Stephanie's defense, and Donna realizes Eric still loves his ex.
Eric Forrester reunites with an ex, but it's not Donna Logan
For fans against a Donna and Eric reunion, it appears they're going to get their wish. According to Soaps.com, upcoming spoilers suggest Eric is having second thoughts about his divorce from Quinn. So with Eric possibly reconciling with Quinn, this will once again leave Donna out in the cold.
With Eric not showing any interest, will Donna give up on him? Or will she pull a page out of her sister Brooke Logan's (Katherine Kelly Lang) playbook and seduce her ex. Either way, fans want a storyline and some love given to Donna.