'The Bold and the Beautiful': Fans Feel Brooke's Justified in Interfering in Eric and Quinn's Marriage
Brooke Logan (Katherine Kelly Lang) is a soap opera character who draws a lot of criticism. The Bold and the Beautiful leading lady has recently taken it upon herself to interfere in Eric Forrester's (John McCook) personal life. Brooke's meddling isn't going over well with Quinn Fuller (Rena Sofer). Yet, some fans believe she has a right to interfere in Eric and Quinn's marriage.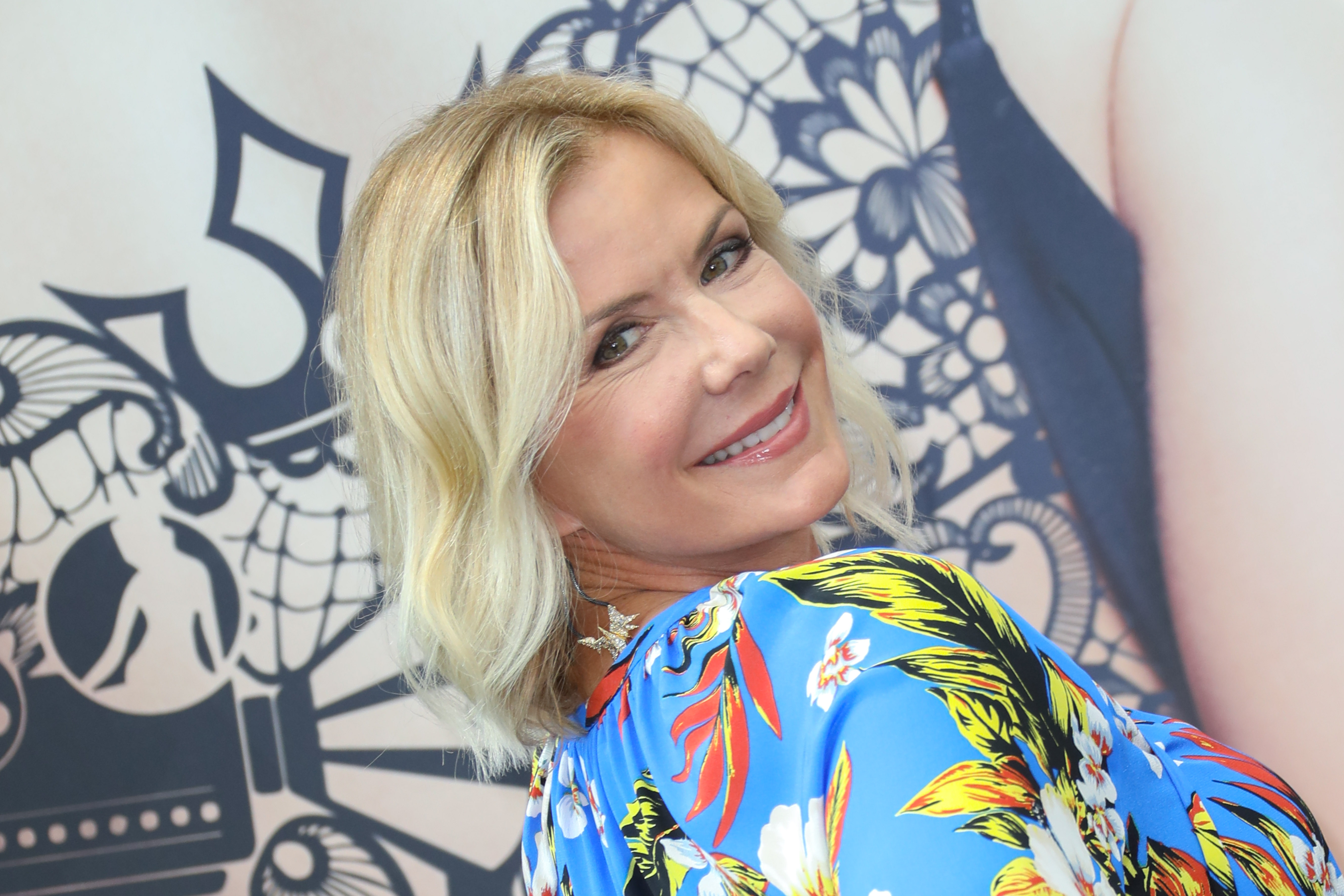 'The Bold and the Beautiful' Brooke Logan getting payback
In recent The Bold and the Beautiful episodes, Brooke is on a mission to remove Quinn from Eric's life. To do that, Brooke is enlisting the help of her sister Donna Logan (Jennifer Gareis). Donna's made it known she still loves Eric and recently confessed her feelings to the Forrester patriarch.
Believing that Donna is the better woman for Eric, Brooke convinces the two to reunite. Brooke's meddling in Eric's personal affairs has drawn criticism from fans, who believe she should mind her own business. However, Brooke fans feel she has every right to interfere in Quinn's marriage. In a Twitter thread, viewers discussed a similar situation where the roles were reversed not too long ago. "Brooke's doing what Quinn tried to do for her bestie Shauna," one viewer pointed out.
Quinn Fuller tried to break up Brooke Logan and Ridge Forrester
In 2020, Brooke and Quinn's feud was heating up. Quinn wanted revenge on Brooke and believed breaking up her marriage to Ridge Forrester (Thorsten Kaye) was the solution. Quinn's friend Shauna Fulton (Denise Richards) developed a crush on Ridge. After Ridge saw a video of Brooke and Bill Spencer (Don Diamont) kissing, he jetted off to Las Vegas with Shauna.
Upon returning to Los Angeles, Ridge planned to reunite with Brooke. However, Shauna dropped a bombshell when she informed Ridge they were married. Unbeknownst to the fashion designer, Quinn and Shauna arranged for a drunk Ridge to get a quickie divorce from Brooke, then marry Shauna.
Quinn then planned an elaborate ceremony for Ridge and Shauna to renew their vows. However, Shauna's guilt gave her second thoughts, and she wanted to confess. Despite Quinn's attempts to keep their secret under wraps, their scheme was exposed. Ridge dumped Shauna to reunite with Brooke, and Quinn and Eric briefly separated.
Another round in the Quinn Fuller and Brooke Logan feud
Quinn versus Brooke has become The Bold and the Beautiful's hottest new feud. Fans love that Brooke has a new adversary who isn't afraid to back down from a fight. Brooke and Quinn have meddled in each other's lives for a long time. Now, the tension is reaching a boiling point.
For years, Brooke has tried to break up Quinn and Eric's marriage. With Brooke back to her old antics, Quinn is going into defensive mode. If Brooke or Donna think they're going to win, they've got another thing common. But will the two against one battle be too much for Quinn?