'The Bold and the Beautiful' Fans Hope New Episodes Could Mean a New Man for Steffy
Soap operas are full of manipulation, deceit, and love triangles. Usually, fans love the drama and its aftermath. The Bold and the Beautiful is full of romance and no stranger to love triangle storylines. Lately, however, viewers are wondering if enough is enough. It is becoming apparent that too often in the daytime soap opera, women fight with one another over men. In particular, it seems that some women have harder lives than others. Steffy Forrester, played by Jacqueline MacInnes Wood, has had a rough road in life, and fans are hoping that it is time for her to find luck in life and love.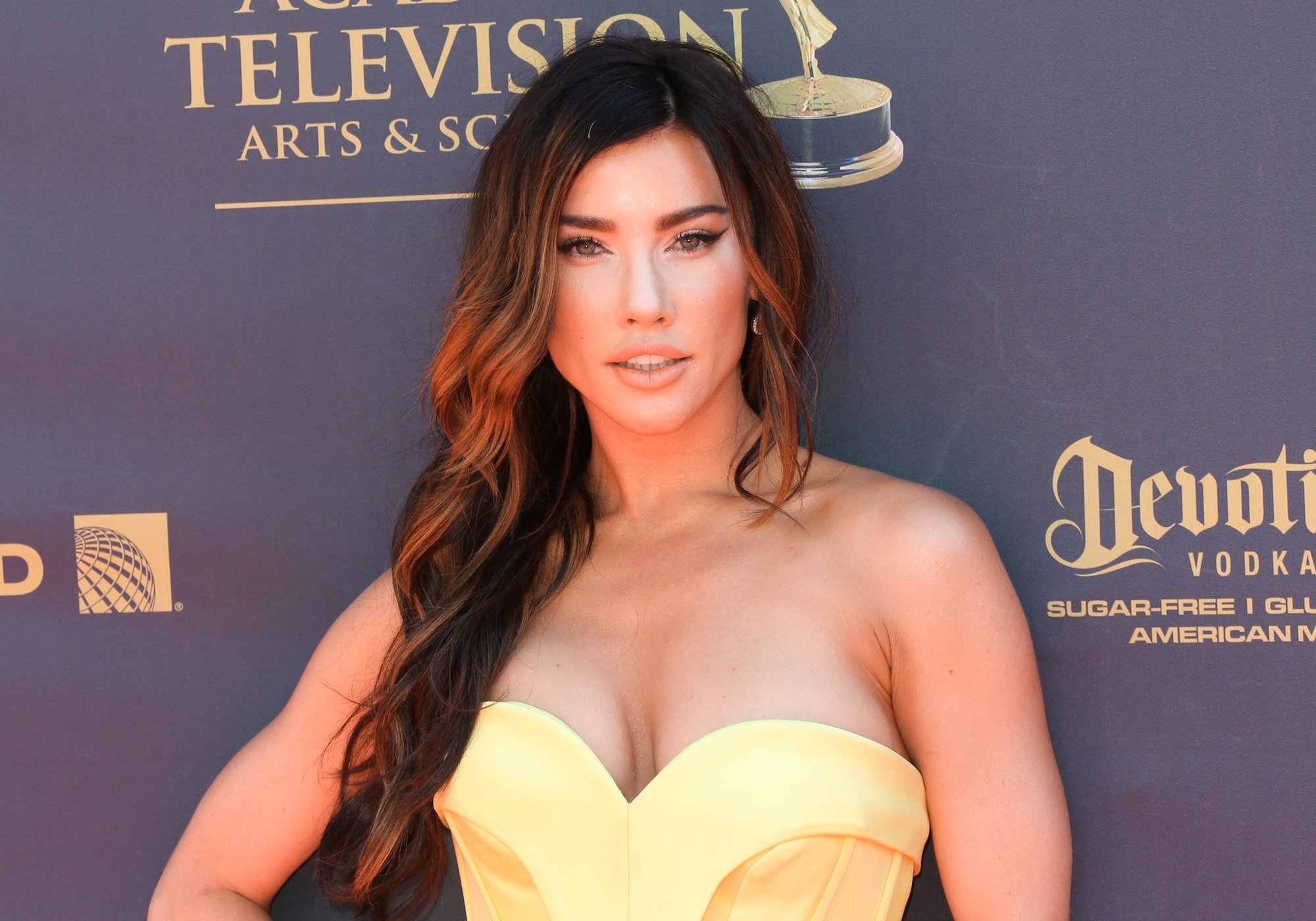 Who is Steffy Forrester?
Wood's character, Forrester, has had a life full of loss. In 1999, she was born, along with her twin, Phoebe. From the very beginning, Forrester's life with wrought with unfortunate events. She was thought to have been eaten by a shark but was actually kidnaped. Her dad saved her, but her character only experienced sporadic appearances for many years. In 2008, Forrester returned to the show, just as her twin died in a tragic accident. Since that time, much of her storyline has revolved around intricate love triangles. She was involved in a love triangle between Liam Spencer and his father, Bill Spencer. In addition, she continually finds herself competing with Hope Logan for the young Spencer's affection. 
Love triangles lead to tragedy
Logan, Forrester, and Spencer created one of the most famous love triangles of any daytime drama. The trio has been entwined for so long that Spencer has been married to Logan twice, and Forrester many times as well. It might seem that Forrester and Spencer are meant to be, but situations continue to pull them apart. Right now, Spencer and Logan are married, but with Forrester in the hospital with serious injuries, anything is possible. This dilemma is compounded by the duo sharing a beautiful child, Kelly.
Of course, there is a chance that baby Spencer's actual paternity belongs to Spencer's father. If that is right, in proper soap opera fashion, Forrester found herself in the arms of her father-in-law. In a twist of fate, this is also who put Forrester into the hospital when he hit her with his car. The young mother has sustained severe injuries. It is obvious she is going to need assistance with her baby as she recovers. Could this foreshadow another twist in the Logan-Forrester-Spencer triangle?
Future love interests
Although a reignited romance between Forrester and Spencer is never outside the realm of possibility, viewers seem to be ready for a fresh storyline. In fact, there is a hashtag trending on twitter, #FreeSteffy. Luckily, it appears the soap's writers are ready for a new romance as well. After ending up in the hospital, Forrester is cared for attentively by Dr. John Finnegan, played by Tanner Novlan, reports Soap Dirt. The handsome doctor has gone above and beyond to ensure Forrester returns to health. Finnegan gives viewers hope that Forrester will be free of the Spencer men for good. 
In fact, the new doctor is most likely not going to be the only man vying for a chance at Forrester's heart. According to B&B's executive producer and head writer, Brad Bell, she will find herself the object of several men's attention, according to TV Insider. With numerous men fighting for a chance to win Forrester's heart, viewers will enjoy a happier story for their beloved character. 
Of course, romance reigniting between Forrester and either of other Spencer men is always a possibility. Will the decades-long love triangle finally come to an end? Only time will tell.