'The Bold and the Beautiful': Fans Want Hope to Reunite With This Ex
Hope Logan (Annika Noelle) has become a leading female character in The Bold and the Beautiful. Throughout the years, Hope's on-again, off-again relationship with Liam Spencer (Scott Clifton) has become a central focus. Hope and Liam's romance has received mixed reactions from fans. The couple has their supporters, who affectionately nicknamed them Lope. However, many fans feel Liam isn't the right man for Hope, and she deserves better. One guy they'd like to with Hope is a certain ex of hers.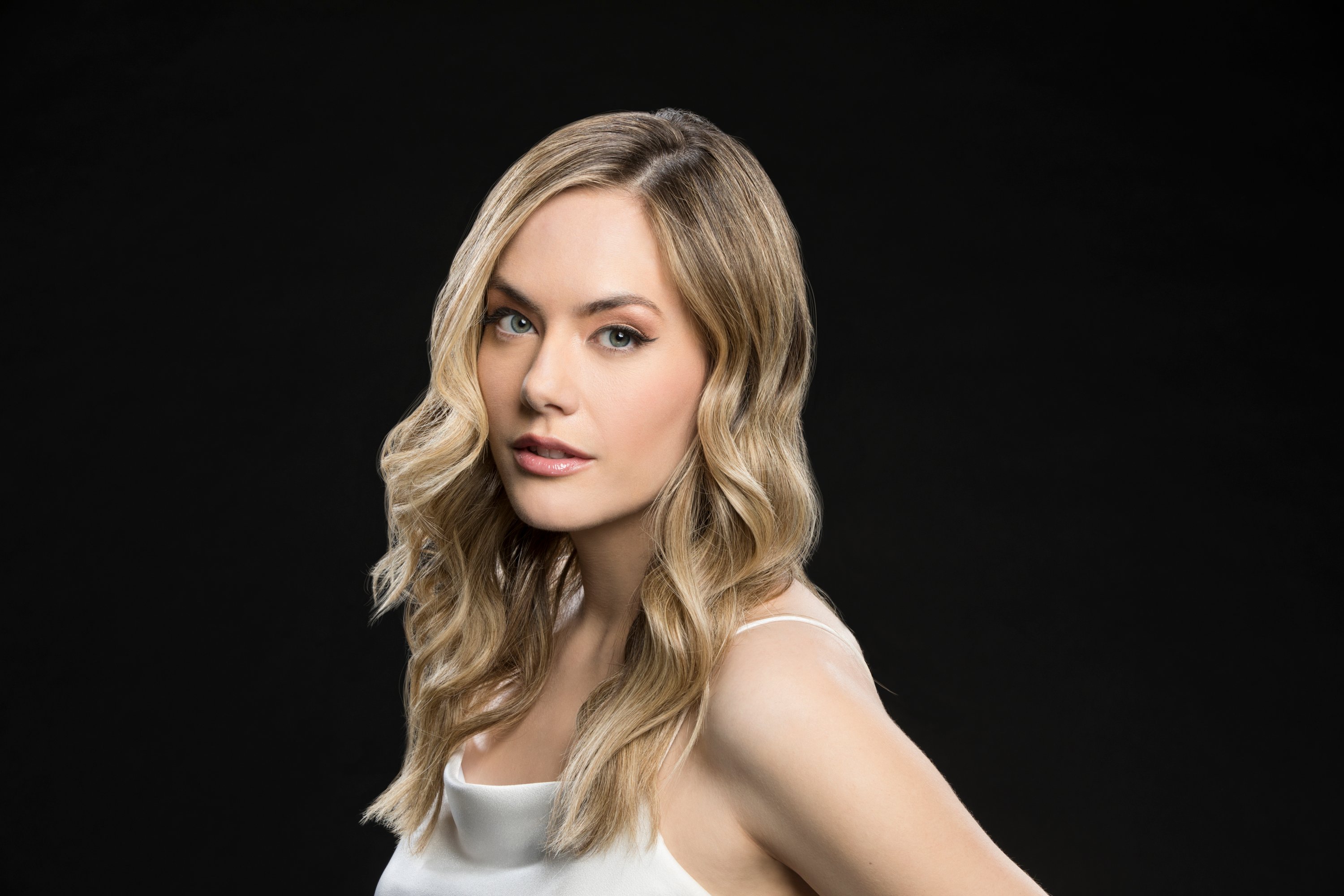 Fans want Hope to Reunite with Wyatt Spencer
The Bold and the Beautiful has written Liam as being Hope's true love. Yet, as fans remember throughout the years, Hope's dated plenty of other men. One of those lucky guys was Liam's brother Wyatt Spencer (Darin Brooks).
When Wyatt was first introduced, he immediately became a new love interest for Hope. Their first scenes together had Hope walking in the woods when she comes across Wyatt taking a shower at his campground. The two develop a friendship, which soon turns to romance. Wyatt wins over fans as he fights Liam for Hope's affections. The rivalry between the two men escalates further when it's revealed they're brothers.
Wyatt and Hope became one of the show's most popular couples. Yet, despite their growing fan base, the producers break them up, much to fans' disappointment. Although the couple is no longer together, that hasn't stopped fans from wishing for a possible reunion one day. In a Reddit thread, fans discussed their thoughts on Wyatt and Hope as a couple. "I much prefer Hope and Wyatt to Hope and Liam," wrote one user. While another commenter chimed in, "seeing Liam and Wyatt battle over Hope is about 10000 times more interesting than Lope's current storyline."
Hope Logan and Wyatt Spencer's 'The Bold and the Beautiful' history
Like many soap opera couples, Hope and Wyatt's relationship was plagued by drama. Of course, Liam remained a big problem for the couple. Liam couldn't let Hope go and pleaded with her to break up with Wyatt. Although Hope eventually married Wyatt, her unresolved feelings for Liam still lingered.
Another issue the couple faces is Wyatt's mother, Quinn Fuller (Rena Sofer). Quinn knows how much Wyatt loves Hope and hatches a plot to keep the couple together. Quinn's plan includes making sure Liam doesn't interfere. She begins making threats to Liam to stay away from Wyatt and Hope. When Liam and Ivy Forrester (Ashleigh Brewer) head to Paris so Liam can propose to Hope, Quinn secretly follows them. Just as Liam's about to reunite with Hope, Quinn pushes Ivy into a river resulting in Liam having to rescue Ivy and missing Hope.
When Hope discovers Quinn's manipulations, she's furious and orders Wyatt to cut her out of their lives. After Hope announces her pregnancy, Quinn pleas with Hope to let her be in the baby's life. During an argument with Quinn, Hope accidentally falls down the steps and miscarries her baby. Afterward, she divorces Wyatt, then moves to Italy.
Hope Logan and Wyatt Spencer's current 'The Bold and the Beautiful' storylines
Since Hope's return in 2018, she and Wyatt have had few interactions, except to discuss Liam. Upon her arrival in town, Hope reignited her rivalry with Steffy Forrester (Jaqueline MacInnes Wood) over Liam. Liam continues to go back and forth between the two women and has children with both of them. Hope and Liam's relationship has been tested due to the baby switch involving their daughter and interference from Thomas Forrester (Matthew Atkinson). Recently, the couple reunited again when Liam was released from prison after evidence cleared him of Vinny Walker's (Joe LoCicero) murder.
As for Wyatt, his main storylines have consisted of his relationships with Sally Spectra (Courtney Hope) and Flo Fulton (Katrina Bowden). Like his brother, Wyatt found himself going back and forth between two women. In the end, Wyatt dumped Sally when he learned she lied about dying. Wyatt has reunited with Flo, a decision that doesn't sit well with fans, who want him with someone else. Someone like Hope.