'The Bold and the Beautiful' Fans Are Hoping Quinn and Carter Will Hook Up Again
Of all the romances on The Bold and the Beautiful, none burnt as bright and ran as deep as that of Quinn and Carter. The illicit nature of the relationship did nothing to save the situation as fans watched thirstily as the pair got it on. Quinn and Carter parted ways when she decided to work on her marriage, but fans hope the couple will give them their fix by hooking up again.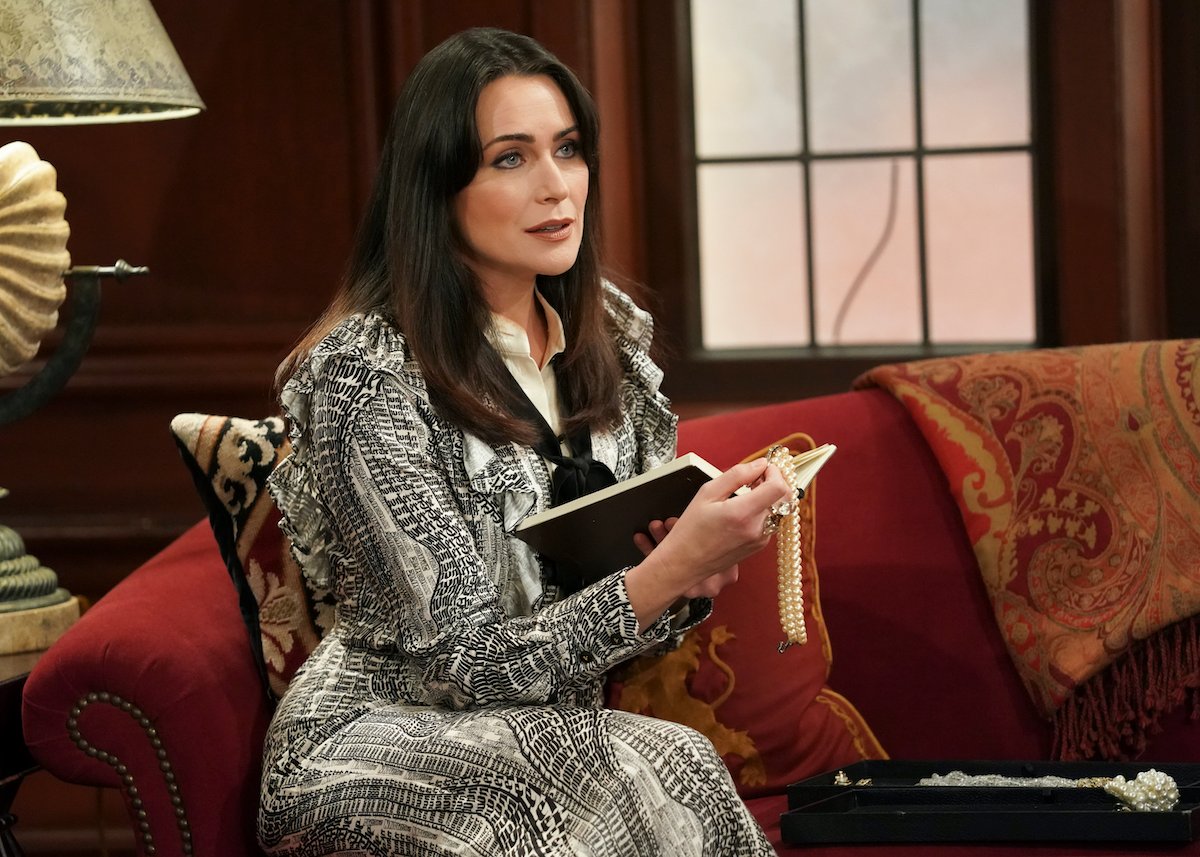 Fans want Quinn and Carter to hook up again
The Bold and the Beautiful recently posted a series of clips of the duo and their best moments, hinting that they may be back together. The post soon gained traction, with many fans asking for the show to make it happen.
One fan said they liked them largely because they'd rather see Carter with Quinn and not Paris. Another fan couldn't figure out why B&B ended the Quinn and Carter romance, because of how unique and interesting their relationship was.
One user tweeted, "Quinn & Carter… It was bound to happen. Especially since Eric has gone to sleep in the guesthouse." Eric and Quinn have had some issues for a while with Eric moving out of the main house. With all the fan pressure on the show and Quinn's new loneliness, does it mean that the pair will find their way back together?
Carter and Quinn have an intense past
Quinn and Carter have for the longest time had a will-they-won't-they that has kept stringing fans long. Carter Walton joined the series in 2013, and since then, he hasn't had much luck when it comes to love. After being promoted to a series regular, the show's writers fixed him up with Zoë Buckingham.
However, Zoë played him with Zende, which angered fans. Luckily Carter came to his senses and began seeing her true colors, but Zoë, not one to back down, asked Quinn to help get her man back.
We're guessing Zoë didn't expect her plan to backfire as she inadvertently pushed a lonely Quinn into the arms of the romantic Carter. The pair bonded almost instantly thanks to their shared loneliness, and before long, they were involved in a steamy affair.
What began as a sex-only affair eventually became a battle of emotions as the two developed feelings for one another. The pair earned the show points with fans who praised it for its excellent pairing.
The pair ended things after Quinn chose to fight for her marriage to Eric, thus heartbreaking the Quarter fandom (Quinn and Carter fans). It's easy to see why Quinn decided to fight for her marriage even though things between her and Carter haven't worked out in a long time.
For starters, Eric gave her material comfort, and she understandably feels a particular loyalty toward him. Eric has also helped Quinn gain self-confidence and always chooses to see the good in her. However, her feelings for Carter run deeper and are way more intense.
Fans want Carter to drop Paris
B&B might have teased a possible hook-up between the fan-favorite couple, but there are no confirmations about it happening. However, fans have opinions on who they would rather see Carter end up with if not Quinn.
Carter has been friends with Paris Buckingham, Zoë's sister, with the show teasing (and finally delivering) a romance between the two, but fans feel he'd be better placed with Katie. Much like Quinn, Carter and Katie became close when they discussed their heartaches.
RELATED: 'The Bold and the Beautiful': 5 Couples That Were Teased, but Went Nowhere