'The Bold and the Beautiful': Fans Know Hope Will Forgive Liam But Finn Is a Mystery
Familiarity and surprise — these are two elements that soap operas such as The Bold and the Beautiful know how to use to their advantage in order to keep their long-running storylines appealing to fans year after year.
It's easy enough to mock soap operas for their over-the-top scripts and tried-and-true dramatic plot devices — how many babies can get switched at birth, after all? A quick look at the rise in popularity of primetime shows that operate using the same melodramatic playbook, however, shows that soap operas tap into a human nature that's almost universally appealing. 
Soap operas walk the line between familiarity and surprise. If they stray too far one way or the other, they risk losing fans. Too much familiarity, and the show becomes boring and predictable. Too much surprise, and the show becomes nonsensical and unenjoyable. It's the blend of the two that keep fans coming back again and again. 
The Bold and Beautiful knows this mix well, and the anticipation over what will happen between Finn, Steffy, Liam, and Hope is an excellent illustration. 
'The Bold and the Beautiful' frequently follows relationship drama
The Bold and the Beautiful — which is a spinoff from the even older soap opera The Young and the Restless — has more than its fair share of professional drama. The central thread of the story is about feuding families set against the backdrop of the Los Angeles fashion industry.
The rich Forresters battle it out with the scrappier Logans. Of course, after more than three decades on the air, the tale has gotten much more complicated. 
There is a tangled web woven between Forresters, Logans, and other characters orbiting around their profession. Marriages and births have intertwined the families even while infidelities and sabotage have driven them apart. At the core, the same themes surface again and again. Who can be trusted? Who is out to get someone?
Who is being deceived? Whether it's in business or love, these questions of trustworthiness and betrayal are commonplace themes. 
Liam and Steffy are in a cheating scandal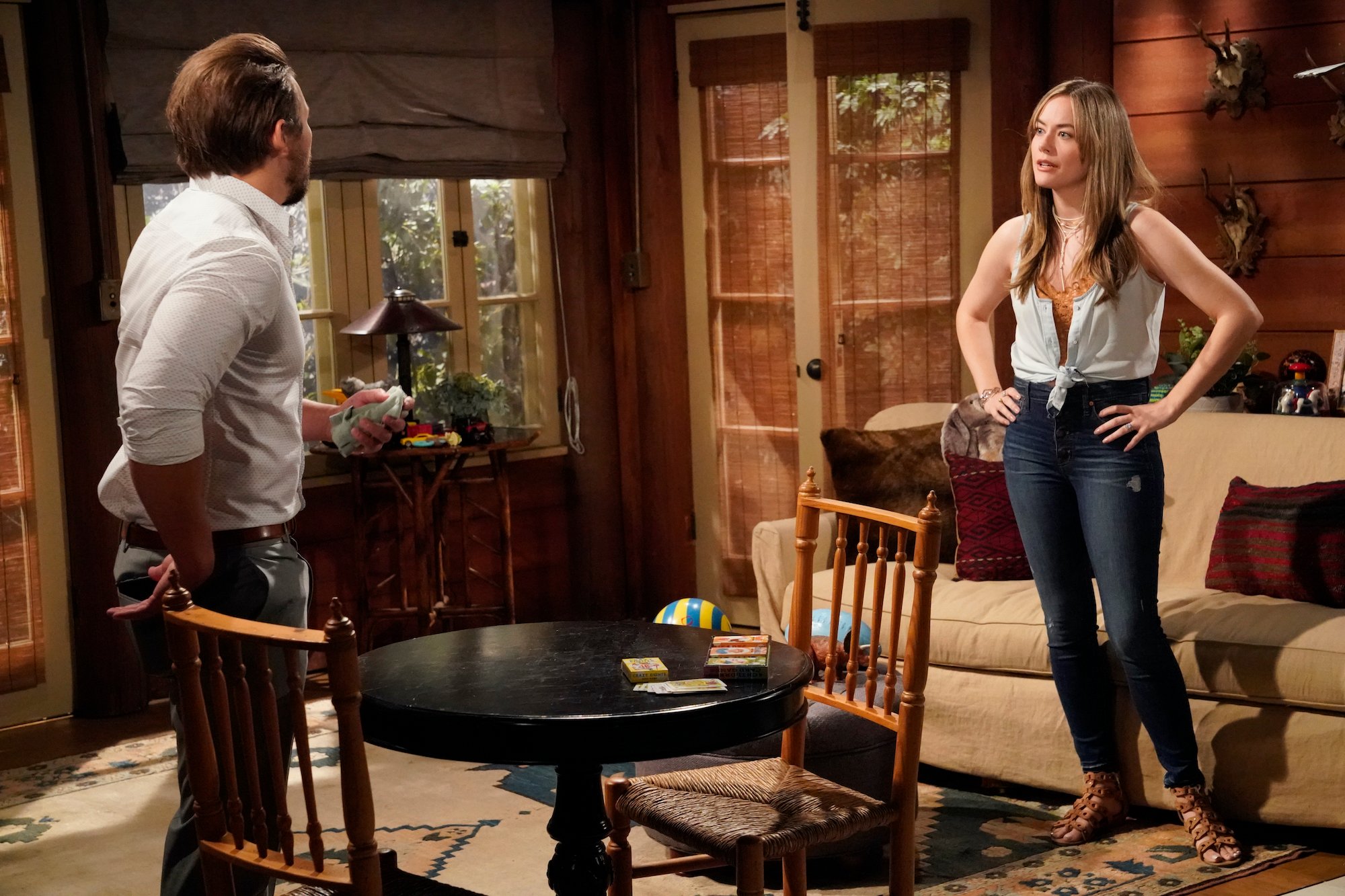 Recently, a cheating scandal has broken out on The Bold and the Beautiful. While this is familiar ground for the show as a whole, there is an added element of suspense that isn't always there when someone has been unfaithful.
Steffy and Liam cheated with one another even though they are both in relationships. Now fans have to wait and see how the wronged significant others will respond to their lovers' infidelity. 
There's not much suspense in awaiting Hope's response, however. Liam has cheated on her before, and she has always forgiven him and taken him back. Fans don't see any reason that this time will be different, and that means that Liam and Hope's relationship and the likely reunion that this scandal will bring is an example of the show providing fans with stability and predictability. 
Finn's reaction is a mystery 
What is much less predictable, however, is how Finn will relate to Steffy's betrayal. Fans have already been critical of Steffy's treatment of Finn, so a harsh response and a refusal to forgive Steffy might be a satisfying ending for viewers to see. Even more interesting, though, is the hint that Finn's "nice guy" demeanor is hiding a more sinister core. 
Finn is a newer character on the soap opera, and new characters always offer an element of surprise. It's not until someone is pushed into uncomfortable and challenging positions that their true character gets to come forward, and this may be time for Finn's true self to be fully revealed. Fans have suspected he has a darker side, and it might just be Steffy's decision to cheat that pushes it into the open.