'The Bold and the Beautiful: Fans Love Scott Clifton But Want Liam Gone
The Bold and the Beautiful has been a fan favorite for years, and during that time, we have seen quite a few characters come and go.
While it has always been a popular show and doesn't show any signs of going anywhere anytime in the near future, it remains one of those guilty pleasures that always manages to keep fans on the edge of their seats.
The stars of the show manage to give amazing performances, and that is one of the things that has always been so greatly admired by millions of viewers. However, it is pretty safe to say that not every actor has the same fan base as the character that they play, and there are times when many people have mixed feelings.
Often times, the storylines don't sit well with the dedicated fans, and they express their feelings for the dislike that they have for certain characters. Let's take the time to discuss a situation regarding The Bold and the Beautiful, and how fans seem to love actor Scott Clifton, but want Liam gone.
Scott Clifton and the character he portrays on 'The Bold and the Beautiful'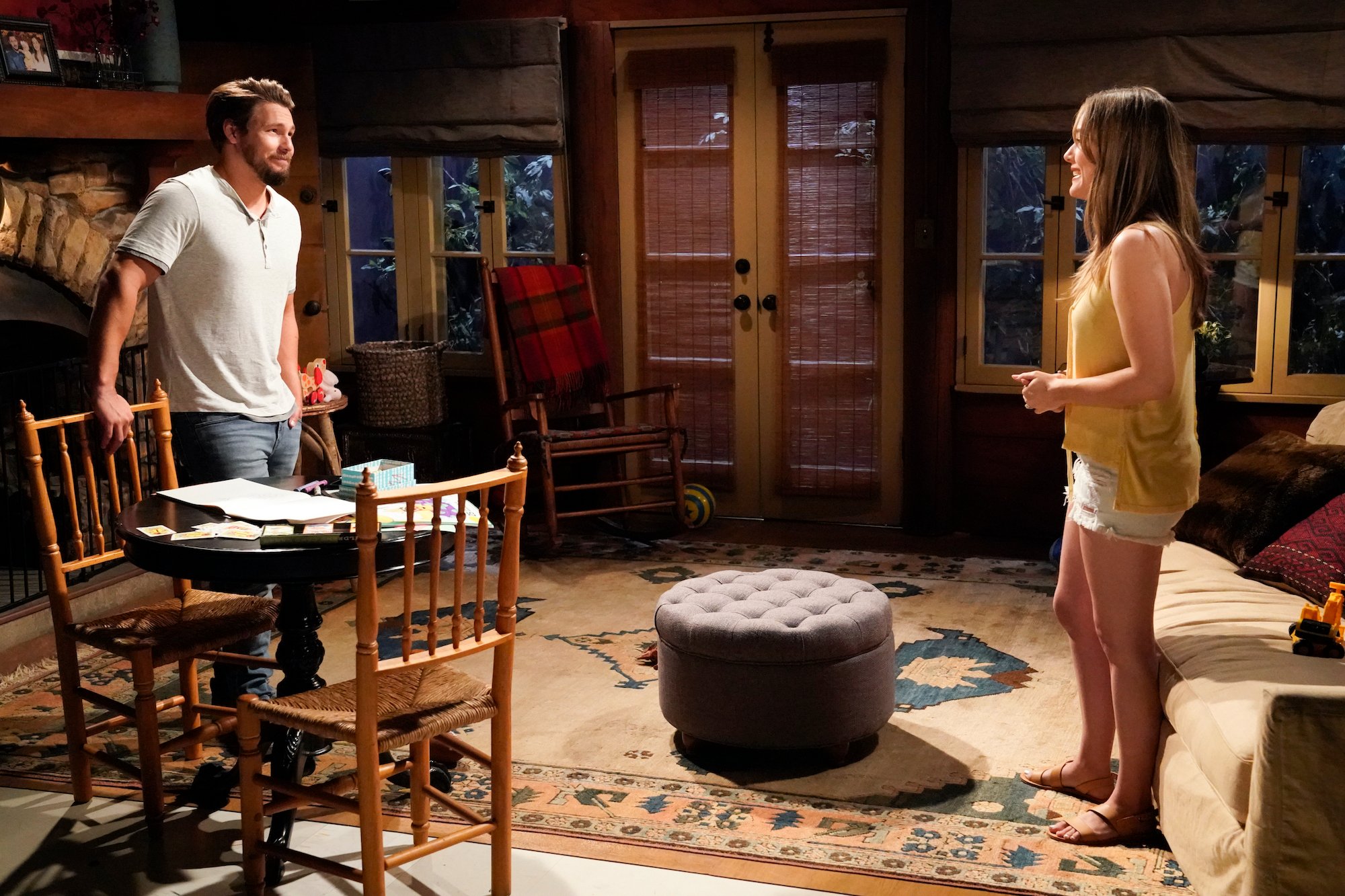 Die-hard fans of the show are definitely familiar with Liam, but who exactly is Scott Clifton, the actor who portrays him? According to CBS, Clifton has a history in daytime television, having appeared on the soap opera One Life to Live from 2009-2010, and also on General Hospital from 2003-2007.
During the course of his career, he has received numerous acting awards, which is no surprise given his extensive background. As for Liam? Fans haven't exactly been happy with his recent behavior. Liam has been somewhat obsessed with his ex-wife, Steffy, and Soaps reports that he hasn't exactly been faithful in his current relationship with Hope.
Not many fans have taken kindly to Liam's neglect and infidelity, and he has been pretty deceitful and insincere as well. 
Fans think his recent history has been a bit shady
In recent months, Liam's behavior has been a bit shady, and most fans aren't keeping quiet about it. Celebdirtylaundry reports that he has failed to be upfront and honest lately, doing things such as cheating and whatever it takes in order to get Steffy back. Finn, with who Steffy is currently in a relationship, knows all about Liam's feelings, and he hasn't backed down from confronting him on how he has been acting.
As it turns out, this is one storyline that viewers are just not all happy with, and they have been taking to social media to share their opinions.
Fans love Scott Clifton but want Liam gone
It may be true that Clifton is one of the most beloved actors on The Bold and the Beautiful, but that doesn't mean that everyone feels the same was about Liam. So much, that fans actually say that despite how they feel about Clifton, they actually want Liam gone from the show altogether.
Most fans can agree that they don't like the current storyline at all, and it has even gotten to the point where they don't even want to watch the show. What have they been saying? Well, one fan of the show took to Twitter to say "Good Lord!! Can he be more insulting, or what? Sleeping with your ex, then ranting on and on about how the wife did him wrong. His only problem is he did, and she didn't.
Now, if she is not pregnant, will he tell her what HE did?" Many other fans are in agreement, saying that Liam definitely is out of line for his behavior, and as a result, they want to see him gone for good.