'The Bold and the Beautiful' Fans Loved Betty White's Appearance
The Bold and the Beautiful is one of the most beloved and longest-running soap operas of all-time. Betty White has had one of the most beloved and longest-running celebrity careers of all-time.
These two legendary pieces of American pop culture combined in a major way during White's various appearances on the popular soap opera. During Celebrity Week on The Bold and the Beautiful, fans of the show were once again able to see White's beloved cameo appearances.
To celebrate the iconic White and her appearance, fans have asked: Who did Betty White play on the soap, and what did other fans have to say about her role? 
Who did Betty White play on 'The Bold and the Beautiful?'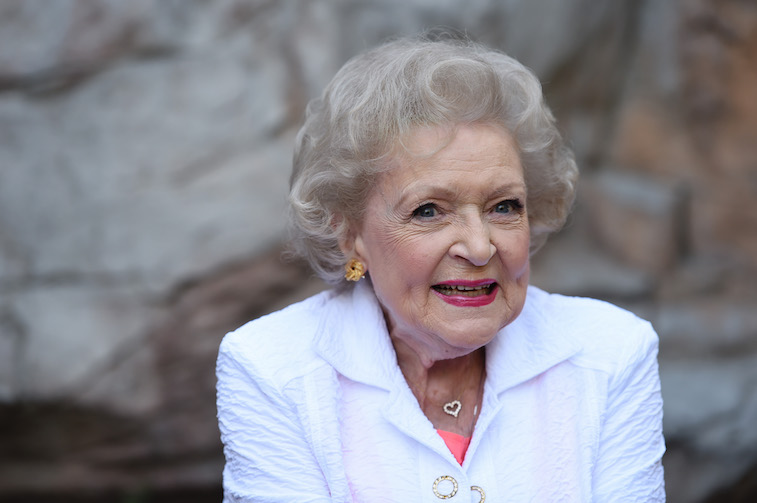 RELATED: Betty White Was The First Woman To Win This Award
White's character was Ann Douglas, the mother of Pamela Douglas (Alley Mills) and Stephanie Forrester (Susan Flannery).
Stephanie was one of the first characters in the history of the show, and her sister Pam was introduced in 2006 which was around the time White's character made her first appearance. During her run on the show, Ann struggled with her diagnosis of pancreatic cancer.
Ann, although a sympathetic character, was a way for Stephanie to work through her childhood trauma. This trauma was caused by her abuse by her father. In early episodes, Ann downplayed the abuse, causing tension between the two, but eventually, the mother and daughter reconciled. Ann was also involved in a storyline where she suspects that her bipolar daughter Pam is responsible for shooting Stephanie.
This suspicion turns out to be false, but it drives a wedge between the Douglas family members. The legendary comedian and actress' character died on the beach in White's final appearance, after losing a battle with her pancreatic cancer.
The character's death scene was a fitting tribute to the headstrong Ann, who begged her daughter Stephanie to not let her die in a hospital, but instead pass peacefully on the shore of Paradise Cove.  
White's cameos on 'The Bold and the Beautiful'
White made appearances in 23 episodes during her time on the soap opera from 2006-2009. One of these cameos was replayed during the show's Celebrity Week.
The week was a special celebration of the show's classic episodes, aired because of production stoppages caused by COVID-19 precautions. White's Celebrity Week episode was on May 27, 2020, and was a replay of an episode originally aired on February 27, 2007.
In the reaired classic, Ann admits her desire to stay with the Forresters in Los Angeles and be a part of the family again. Stephanie is angry that her mother hasn't been looking for her own place to stay, and wants to send her mother back to Chicago.
Stephanie's sister Pam and husband Eric (John McCook) disagree with Stephanie, and the two seem to begin to strike up a more intimate relationship than the sibling in-law status they had previously. This relationship is pushed by Ann, who says that Eric deserves someone better than Stephanie. 
Fan reactions to White's appearances
RELATED: Twitter's Coronavirus Worries About 'America's Grandma' Betty White
White's classic cameo on the soap opera was during the show's Celebrity Week, which has provided long-time fans with the chance to relive their favorite celebrity moments.
Other celebrities featured during the week included popular musical artist Usher, actress Gina Rodriguez, and game show host Bob Barker. Devoted fans took to social media to express their love for the celebrity cameos, especially White and her role as Ann.
Many of these fans proclaimed how great it was to see an actor as talented White go up against Stephanie. These devoted fans also wished for the return of Ann, even if she was a little mean in some episodes. These fans likely will not be able to see White as Ann again, but perhaps in true soap opera fashion, Ann may have a twin sister that could make an appearance?