'The Bold and the Beautiful' Fans Are Loving Naomi Matsuda's Recent Performance and Want to See More Li Finnegan
'The Bold and the Beautiful' fans are loving Naomi Matsuda's Li Finnegan and want to see more of the newest addition to 'B&B'.
Li Finnegan was an instant breakout character on The Bold and the Beautiful when she debuted back in August. While her storyline was fairly truncated, Finnegan struck a chord with daytime fans instantly.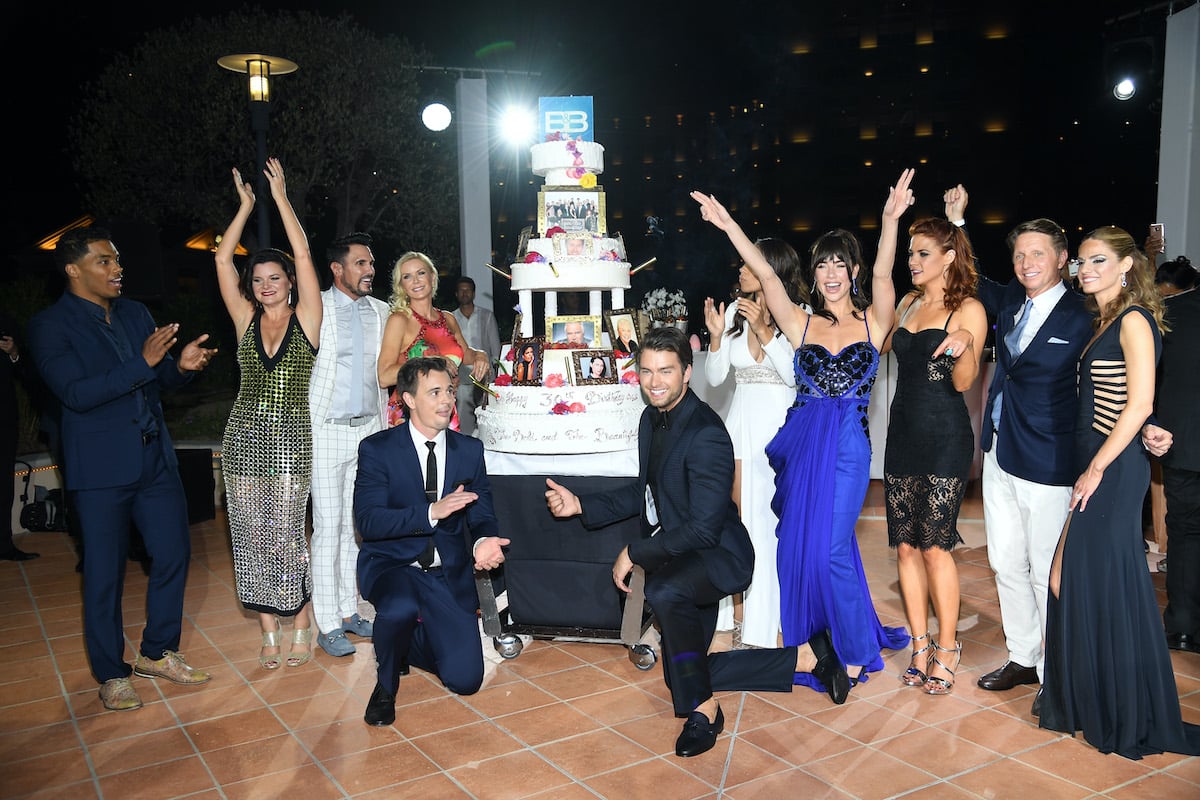 Some of that goes to the soap opera hijinks she instantly found herself embroiled in — but much of the credit goes to how actress Naomi Matsuda handled the tumultuous performance.
Fans on Twitter can't get enough of Naomi Matsuda as Li Finnegan
When Matsuda made her latest foray into daytime TV, fans instantly responded on the show's official Twitter page. The big response centered on her fierce attitude. Fans praised the casting of Li and insisted she become a regular and get a good storyline.
Bold aficionados also set aside some praise for the plot, which gave Matsuda room to flash a motherly, protective edge to her high-energy performance. CBS' daytime unit clearly needs to take some notes — fans are here for Li Finnegan.
Who is Li on 'The Bold and the Beautiful'?
Li Finnegan, is, according to Soaps In Depth, poised to be a recurring character as current storylines develop. She is the wife of Jack Finnegan, and crucially, the mother of their adopted son, John "Finn" Finnegan.
Li emerged in the plotline naturally, to attend Finn's wedding to Steffy Forrester. And it was there, of course, that things went somewhat awry.
According to Fandom, the wedding was somewhat rushed due to a separate plot, that drove Finn to ask for Forrester's hand in marriage and quickly plan a wedding.
The big day brought in not only Li, but Finn's birth mother also emerged in a dramatic fashion. Fans familiar with the villainous Sheila Carter instantly realized why this particular parentage was kept under wraps.
Li was incensed, but as soon as she learned about Carter's evil ways, she switched modes to being protective of her son. She demanded to know whether Finn could truly be protected from his birth mother, who also had stints terrorizing the characters on The Young and the Restless.
Jack, under immense pressure from Li, admitted to a sordid affair with Sheila and insisted that he'd protect Finn from any fallout.
Matsuda is a longtime actor and dancer
Matsuda is new to Bold, but has been around the block in film and television since 1999, The Focus reports. She started dancing seriously at just seven years old.
Before becoming an actor, the Nagasaki, Japan native spent years touring the United States in various musicals and cabaret shows. Eventually, she decided to try her hand at acting in front of a camera instead of a crowd.
She appeared on shows like The X-Files early in her career. Since then, she has made recurring and guest appearances on New Girl, American Crime Story, and Escape the Night. She periodically turned back to her career as a professional dancer for music videos and ads.
However, despite persistent reports to the contrary, she never appeared on The Days of our Lives. Her IMDb page at one point showed her as appearing on 15 episodes of that soap.
However, it has since been confirmed that the Tori role actually went to fellow actor Hira Ambrosino. That means Matsuda's debut as Li, with all the instant praise from the daytime TV fandom, came to be with exactly zero experience in the medium.