'The Bold and the Beautiful' Fans Make It Clear Steffy's Most Hated Ex Is Liam
The Bold and the Beautiful is one of the longest-running and most popular sitcoms in history. A major reason for the show's continued success is its ability to create compelling characters and storylines that continue the iconic families legacies.
For The Bold and the Beautiful, those families are the Forresters, Logans, and Spencers, who have been main characters for decades. The show has found success in continuing these bloodlines with key characters Steffy Forrester (Jacqueline MacInnes Wood) and Liam Spencer (Scott Clifton), who have had a long-running romance full of both joy and heartbreak.
This relationship has lasted for many years, which has caused many loyal fans to tire of the two's will they or won't they act, and call for a final and lasting separation. Some fans have even said that Liam is Steffy's most hated ex, and that they should never reunite. 
Steffy and Liam's relationship in 'The Bold and the Beautiful'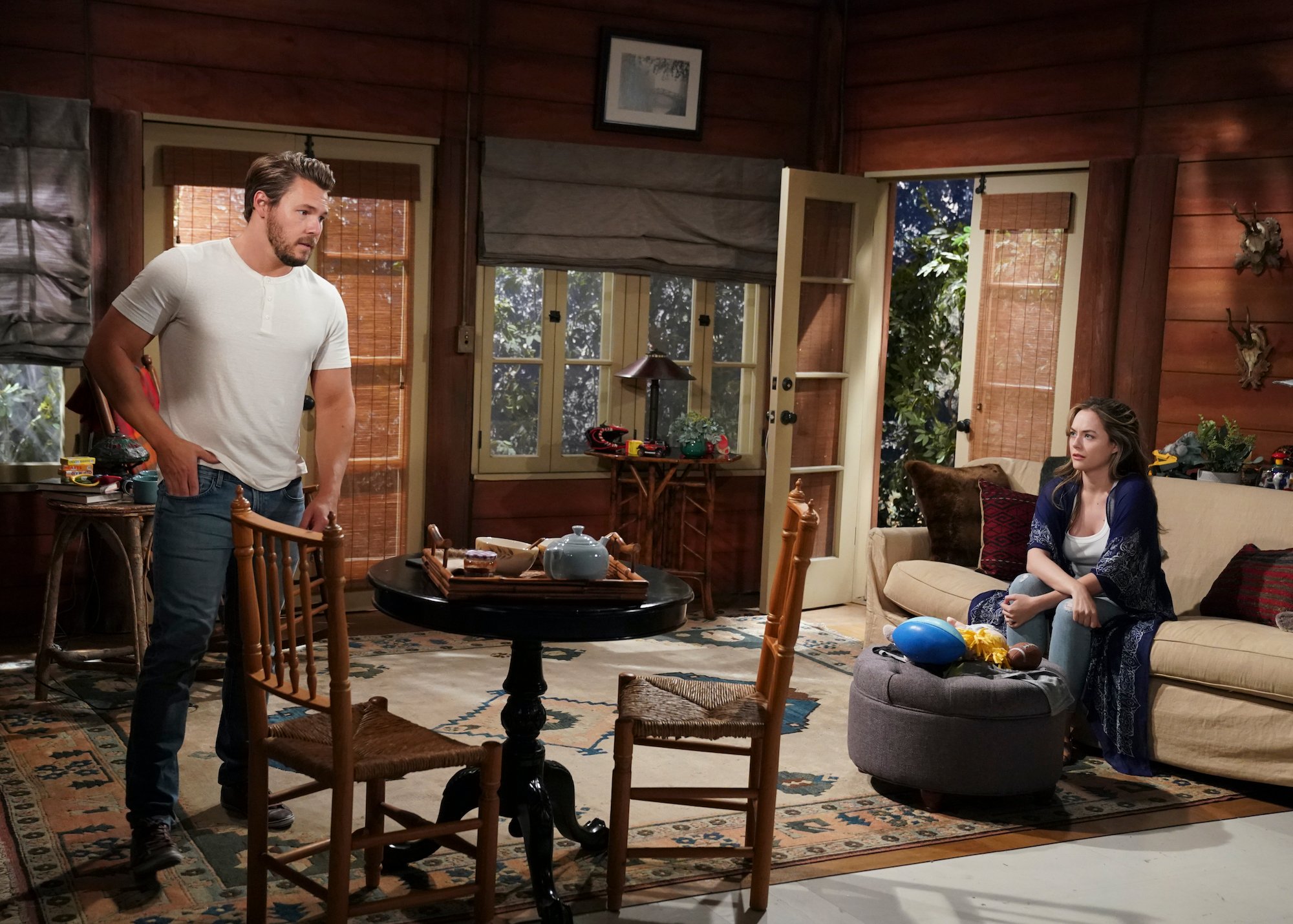 Steffy and Liam have a long and full relationship, as the couple has been legally married twice, have a child together, and tragically suffered a miscarriage together.
Known for her somewhat wild nature, Steffy lost the baby after a motorcycle accident, and eventually resulted in the two's first divorce. This type of tragedy is of course heart-breaking and a difficult obstacle to overcome, but also explains the deep and complicated emotional connection Liam and Steffy have for one another.
As is common in soap operas, Liam and Steffy are also entangled in a long-lasting and heartbreaking love triangle. The third leg of their triangle is Hope Logan (Kim Matula/Annika Noelle), who Liam has had several engagements with but never married. Their weddings have been spoiled multiple times by Steffy, causing bad blood between the two.
Steffy and Hope carry on a now generational feud between the Logan and Ridge families, as their mothers have long fought for the love of Steffy's father Ridge (Ronn Moss, Thorsten Kaye) for many years. 
Another reason for the two's continuous difficulties is the other romantic relationships in their respective lives, including Steffy's most recent love interest. 
Steffy's new relationship 
A recent development in Steffy's continuing story on The Bold and the Beautiful is a new romance with Dr. John Finnegan (Tanner Novlan), commonly referred to as Finn.
Steffy and Finn, lovingly referred to as SINN by loyal viewers of the show, have become a fan-favorite couple in just a short time. The two's relationship is not without tension, as Steffy has struggled to accept and deal with her addiction to painkillers, which she has received from her doctor-turned romantic partner Finn.
A worthy medical professional, Finn has warned Steffy that their relationship will not result in Finn supplying Steffy with illicit drugs. Further complicating the two's new relationship is the always lurking Liam and Hope, who Steffy has accused of taking her child Kelly away from her.
This contentious situation is full of classic soap opera drama, but some fans have predicted that it will end with Steffy and Liam reuniting once again, a story that they have no desire to see again. 
Fans' strong desire to keep Steffy and Liam apart 
Passionate fans of the show have long-expressed their thoughts and feelings about Steffy and Liam, most of who share the opinion that the two should no longer be a romantic item.
In a recent throwback picture posted featuring Steffy, Liam, and their daughter Kelly, fans lamented the Steffy and Liam's relationship and all the troubles that the two have had throughout the years.
Many of these fans on Twitter believe that Liam has been a negative influence on Steffy's life, and that she deserves better in the form of Dr. Finn. Finn has also expressed his strong feelings and respect for Steffy, causing fans to root for the good doctor to win the heart of Steffy, finally leaving any Steffy and Liam romance in the past.