'The Bold and the Beautiful': Fans Oppose Carter and Paris Romance
'The Bold and the Beautiful' fans aren't happy with the show's decision to pair Carter Walton with Paris Buckingham.
The Bold and the Beautiful is moving forward with a Carter Walton (Lawrence Saint-Victor) and Paris Buckingham (Diamond White) romance. Last week the pair's friendship took an unexpected turn when they kissed. Carter and Paris' relationship is already generating a lot of attention, but not in a good way.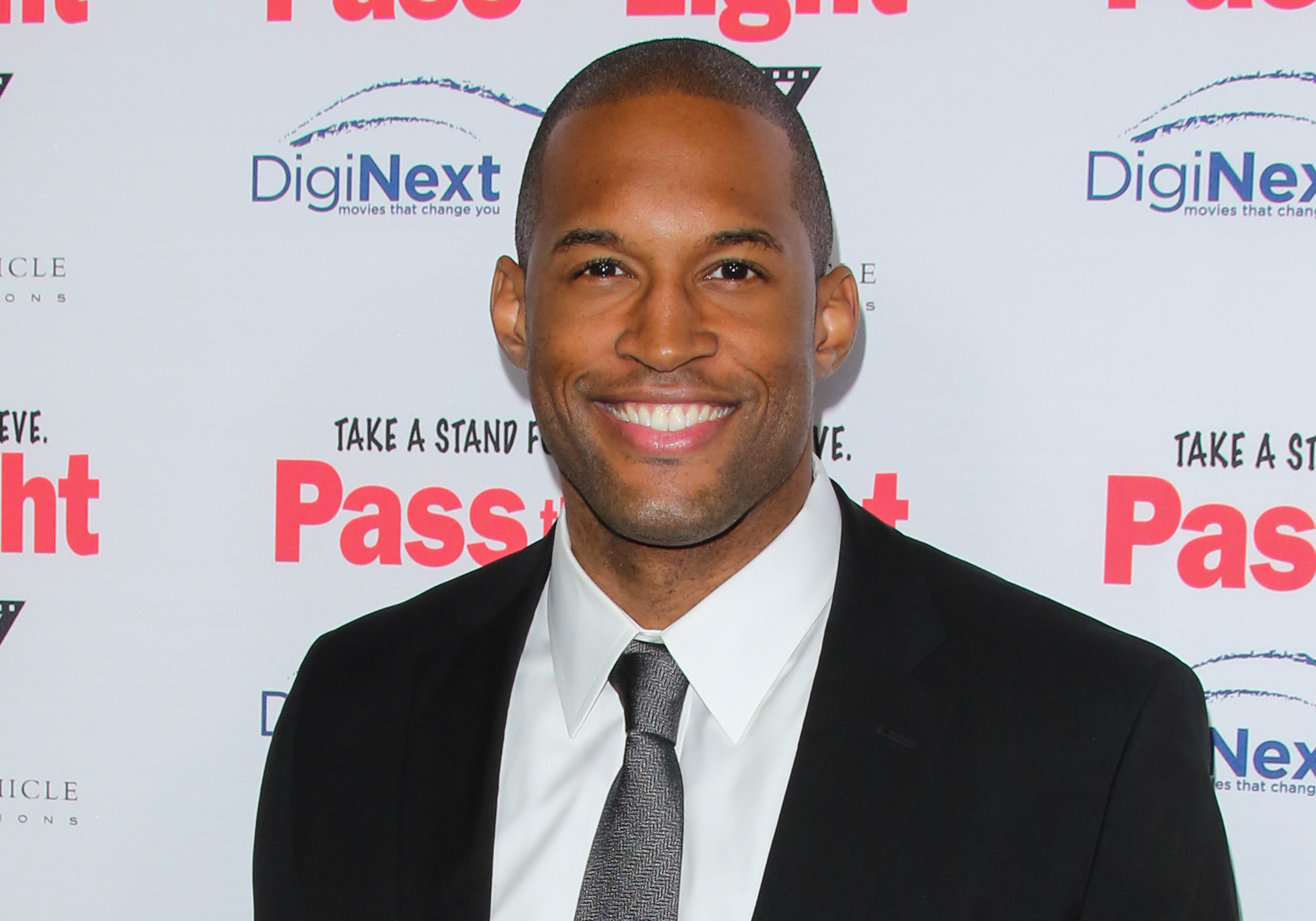 'The Bold and the Beautiful' fans don't want Carter Walton and Paris Buckingham together
The Bold and the Beautiful promised lots of surprises in 2022, and Carter and Paris' as a couple is one of them. The two are friends, and Paris confided in Carter about her personal life. Recently, Paris turned down her boyfriend Zende Dominguez's (Delon de Metz) marriage proposal by saying she wasn't ready for a huge commitment. As it turns out, Paris' reason for rejecting Zende might be because of her feelings for Carter, whom she kissed. 
Carter and Paris' liplock created a stir on Twitter, with fans disagreeing over the pairing. "After all that good & positive buzz Carter received from his pairing with Quinn, the writers decide to waste him on Paris?" wrote one viewer. "Naw #BoldandBeautiful this pairing isn't gonna work. Please bring an AVAILABLE woman to the show for Carter. Stop making him share women. This isn't even realistic," another fan replied.
Carter Walton is unlucky in love
When it comes to love, Carter has the worst luck. The Bold and the Beautiful lawyer has suffered heartbreak plenty of times over the past eight years. His first brush with heartache came when Maya Avant (Karla Mosley) dumped him for Rick Forrester (Jacob Young).
2021 proved to be an exciting year for Carter's love life. He became engaged to Zoe Buckingham (Kiara Barnes), but they broke up because of Zoe's feelings for Zende. Carter wasn't lonely for too long and began an affair with Quinn Fuller (Rena Sofer). Carter and Quinn continued their relationship despite the guilt over betraying Eric Forrester (John McCook).
Carter and Quinn became the show's hottest new couple, with fans nicknaming them Quarter. Although Carter declared his love for Quinn and asked her to run away with him, she decided to stay with Eric. With Quinn out of the picture, Carter's free to move on, and Paris maybe his new woman.
Will Paris Buckingham break his heart?
Carter is a favorite character with The Bold and the Beautiful fans. After seeing him go through one heartache after another, they want him to be happy. Yet, they don't feel Paris is the right woman for him.
Paris is fickle when it comes to the men in her life. During her relationship with Zende, she developed a crush on Dr. John "Finn" Finnegan (Tanner Novlan), but thankfully she never acted on her feelings. Then it looked like she would pursue a romance with Thomas Forrester (Matthew Atkinson), but that story was dropped. Now, she's turned her focus to Carter.
While Paris might be ready to begin a relationship with Carter, Zende's not giving up on her. The young fashion designers is plotting to win back his girlfriend. With Paris confused about which man she wants to be with, Carter may find himself heartbroken once again.