'The Bold and the Beautiful': Fans Oppose a Steffy and Liam Reunion
'The Bold and the Beautiful' appears to be ready to reunite Steffy Forrester and Liam Spencer after Finn's tragic death.
The Bold and the Beautiful character Steffy Forrester (Jacqueline MacInnes Wood) faces more heartache. Thanks to her mother-in-law Sheila Carter (Kimberlin Brown), the Forrester CEO is at the center of a tragedy. Steffy's life will forever be altered in the fallout from the event. One big change will have Steffy reuniting with her ex-husband Liam Spencer (Scott Clifton).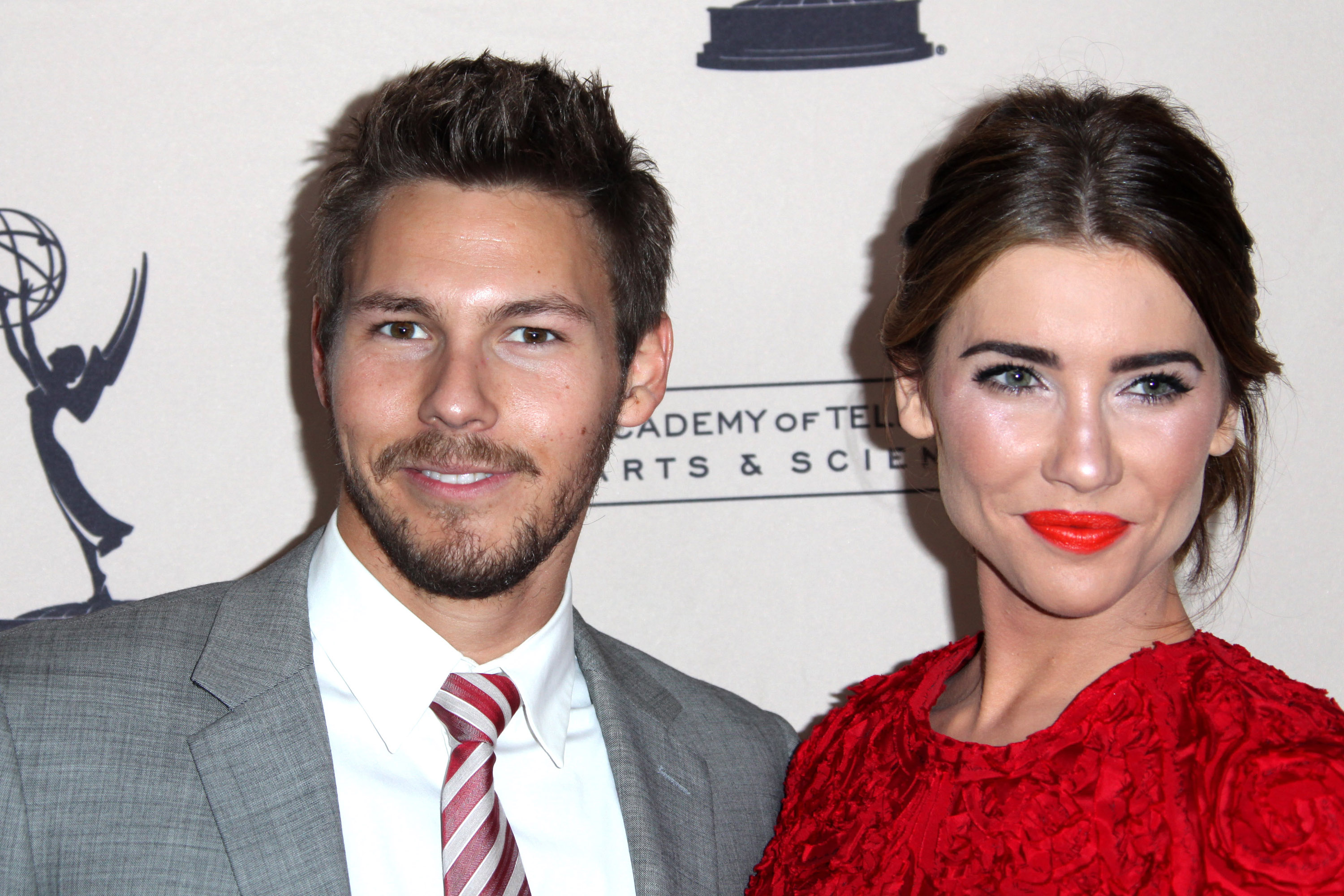 Steffy Forrester becomes a widow after Finn's death on 'The Bold and the Beautiful'
After years of heartache from Liam, Steffy found happiness with Dr. John "Finn" Finnegan (Tanner Novlan). Steffy and Finn became The Bold and the Beautiful's hottest new couple. Since July 2020, viewers have watched their romance grow as they married and became parents. Yet, tragically their love story ended.
Steffy's confrontation with Sheila in the alley behind II Giardino turned deadly. After Sheila pulled out a gun intent on killing Steffy, Finn jumped in the line of fire. A panicked Sheila watched Finn takes his final breath before turning the gun on Steffy.
Finn was pronounced dead on the scene; however, help arrived in time to save Steffy. She's fighting for her life as her family rallies around her bedside. When Steffy awakens from her coma, she'll face life as a widow. However, she won't be alone for long when Liam reenters the picture.
Fans don't want Steffy Forrester and Liam Spencer to reunite
The moment Finn was declared dead, The Bold and the Beautiful fans knew what would happen. With Finn out of the way, this paves the way for another round in the Steffy, Liam, and Hope Logan (Annika Noelle) love triangle. Their love triangle has occupied most of the screen time for the last decade and is considered one of the worst storylines.
The show's decision to kill Finn to reignite the triangle creates a backlash. On Reddit, fans express their opposition to seeing Steffy and Liam reunite.
"Not looking forward to the Steam/Lope triangle coming back full force. I expect within a year they'll reveal Hayes is Liam's, so Finn won't even matter anymore," wrote one viewer. 
"Steffy and Liam will never work and never lasts," another commenter replied.
Liam Spencer realizes his feelings for his ex-wife
After Finn's death, Steffy will be going through a difficult time, and Liam will undoubtedly offer his support. Liam will constantly be at Steffy's house as he helps her with the kids. Although his good deed is for the kids and Steffy's well-being, it's only a matter of time before sparks fly between the exes.
In Liam's recent conversation with Bill Spencer (Don Diamont), he admitted he would always love Steffy. As he helps Steffy adjust to life without Finn, his feelings for her may reignite. Again he'll be torn between Steffy and Hope.
Liam made his choice when he married Hope, but with Steffy single again, he may be rethinking his decision. When Finn was in the picture, Liam knew it was time to let Steffy go. But now, he may have a chance to reunite with her and have their own family.