'The Bold and the Beautiful': Fans Outraged With Brooke Logan's Hypocrisy
The Bold and the Beautiful fans are very vocal when it comes to the show. Despite its popularity, the CBS soap opera has annoying habits that leave viewers outraged. One of the hot topics is the show's writing for Brooke Logan (Katherine Kelly Lang). The once loved heroine is losing fans thanks to her judgemental attitude.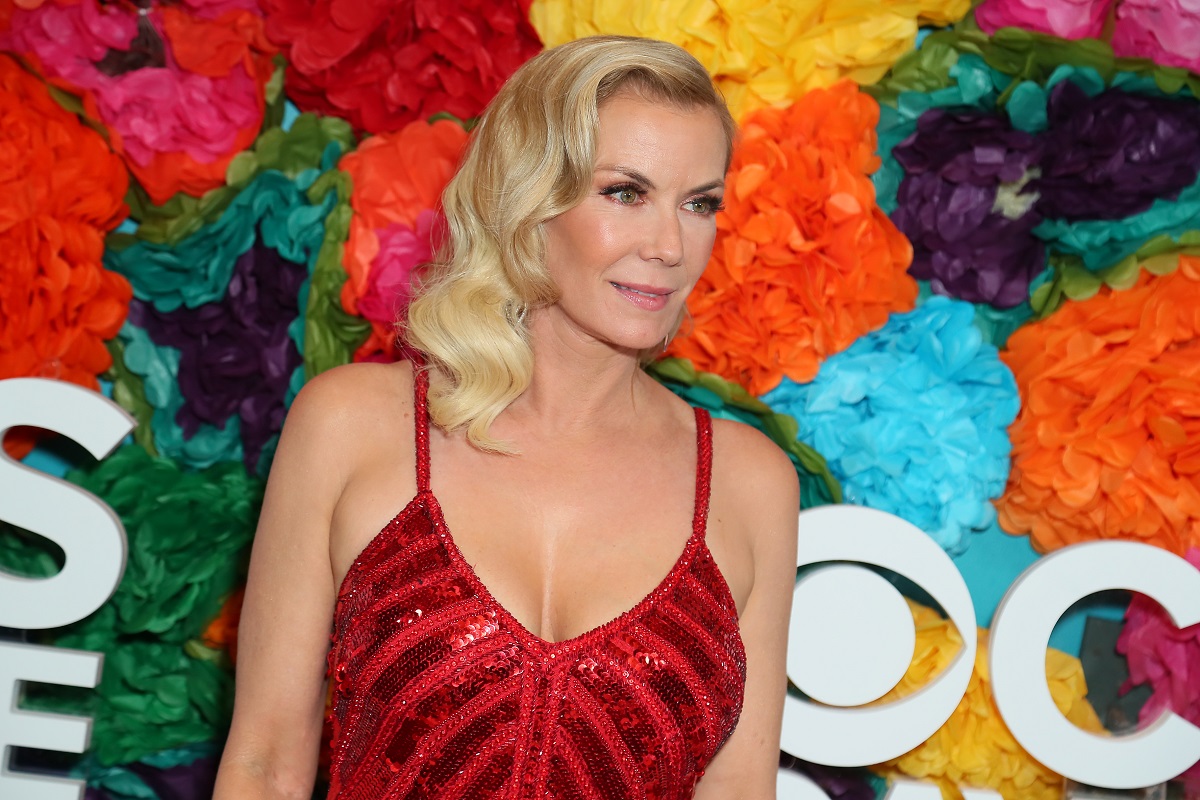 'The Bold and the Beautiful' fans call Brooke Logan a hypocrite
If there's one thing that irks soap fans, it's hypocritical characters. Brooke is at the top of everyone's list when it comes to The Bold and the Beautiful's resident hypocrite. Whenever another character makes a mistake, Brooke can't wait to criticize them. Brooke's latest target is Quinn Fuller (Rena Sofer).
Brooke was furious after discovering that Quinn was cheating on Eric Forrester (John McCook) with Carter Walton (Lawrence Saint-Victor). Brooke's judgment of Quinn quickly riled up fans on Twitter. "Brooke has been dragging Quinn for cheating, but now she is encouraging Donna to sleep with a married man," one user pointed out. Another viewer chimed in with, "Don't get me started on the hypocrisy of Brooke; she's the worst type because she truly believes she's in a position to judge anyone."
Brooke Logan's past isn't squeaky clean
As The Bold and the Beautiful fans pointed out, Brooke is far from perfect. The troubled character has committed many indiscretions over the decades. During her marriage to Eric, Brooke cheated on him with his son Ridge Forrester (Thorsten Kaye). Brooke considers Ridge her destiny and spent many years chasing after him. She often interfered in his marriage to Taylor Hayes (Hunter Tylo), leading to one of the show's epic love triangles.
Brooke's lust for men led to fractured relationships with other family members. She committed the ultimate betrayal when she slept with her daughter Bridget Forrester's (Ashley Jones) husband, Deacon Sharpe (Sean Kanan). Brooke and Deacon's affair lead to the conception of their daughter Hope.
Brooke Logan's hypocrisy continues
Over the years, Brooke's hypocrisy has worsened. The Bold and the Beautiful viewers watched as she constantly berated Steffy Forrester (Jacqueline MacInnes Wood) for interfering in Hope and Liam Spencer's (Scott Clifton) marriage. Yet, Brooke forgot about her attempts to break up Ridge and Taylor.
Now Brooke's admonishment of Quinn isn't going over well with fans. The Bold and the Beautiful viewers wish that just once, someone would knock Brooke off her pedestal. Given Quinn's temper and her ongoing rivalry with Brooke, she may be the one to take down highly moral Ms. Logan.