'The Bold and the Beautiful': Fans Sense Zero Chemistry Between Brooke and Ridge
Brooke Logan (Katherine Kelly Lang) and Ridge Forrester (Thorsten Kaye) are The Bold and the Beautiful's iconic couple. Since the show's 1987 premiere, viewers have followed every step in Brooke and Ridge's relationship. The couple still has their loyal supporters; however, in recent years, their popularity has diminished.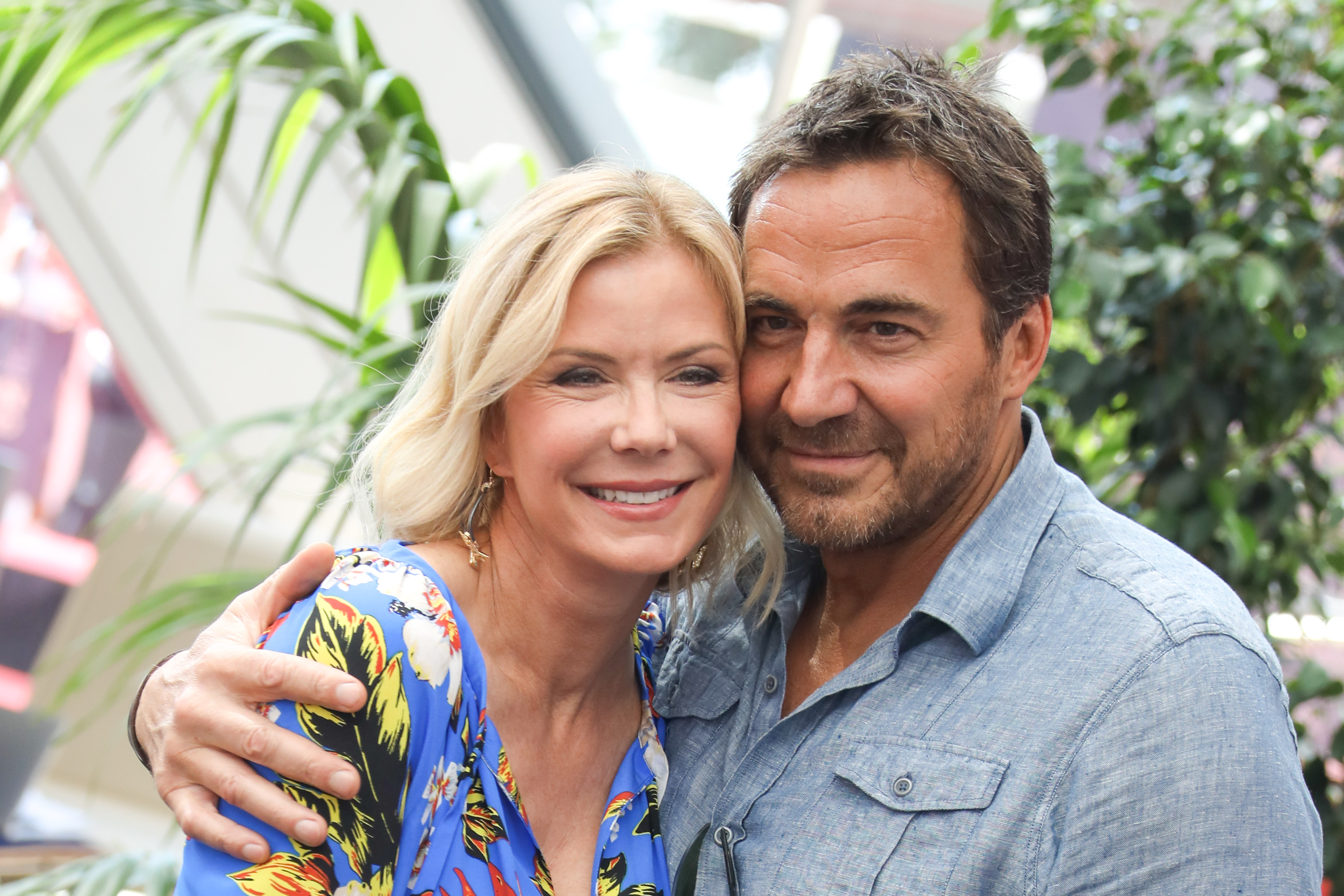 'The Bold and the Beautiful' Brooke Logan and Ridge Forrester have no chemistry
Brooke and Ridge's story began when she catered a party at the Forrester mansion. An attraction developed and set in motion their three-decade love affair. As with many The Bold and the Beautiful couples, Brooke and Ridge faced challenges. One of their most significant issues was interference from Ridge's mother, Stephanie Forrester (Susan Flannery), who disapproved of Brooke.
RELATED: 'The Bold and the Beautiful': Katherine Kelly Lang Says Brooke Is 'a Fine Line Between Good and Bad'
No matter how many times the couple split up, they always found their way back to each other. Although they're still touted as the show's most famous couples, fans don't understand the buzz surrounding them. On a Twitter, thread viewers discussed the lack of chemistry in a recent Brooke and Ridge love scene.
"They stink. Zero chemistry. They are tied with Liam & Hope for the most boring couple onscreen," wrote one user. Another commenter echoed the same sentiments, "One of the most boring couples. No chemistry."
Ridge Forrester was recast
Chemistry is an essential factor in all onscreen romances. When it comes to Brooke and Ridge, many fans believe they had more appeal with Ronn Moss in the role. Moss portrayed the playboy fashion designer from March 1987 to September 2012.
RELATED: 'The Bold and the Beautiful' Fans Prove Brooke is Ridge's Best Match
Moss and Lang's chemistry was undeniable in their scenes, which sometimes teetered on the edge of racy. Following Moss' departure, The Bold and the Beautiful producers scrambled for a replacement. They found their new Ridge in Kaye, who made his debut in December 2013.
Although Lang was sad to see Moss leave, she quickly welcomed her new onscreen partner with open arms. In a February 2021 interview with Soap Opera Digest, Lang talked about Kaye taking over as Ridge. "In my eyes, Thorsten's Ridge doesn't take anything away from the Ridge that Ronn played for 25 years. I think Thorsten just gets to expand the role and bring in new nuances. Of course, the history of "Bridge" remains intact, that will never change."
Trouble ahead for Bridge
Brooke and Ridge or Bridge as they're called might be in for more trouble. Recently, Deacon Sharpe's (Sean Kanan) return has Brooke recalling their torrid affair, which led to Hope Logan's (Annika Noelle) birth. Although Ridge is trying to banish Deacon from Hope's life, Brooke finds herself siding with Hope in the matter. The couple's disagreement over Deacon will undoubtedly cause drama and have Ridge questioning Brooke's feelings for her ex.
Meanwhile, Ridges' ex-wife Taylor Hayes (Krista Allen) is returning. Brooke and Taylor have a long-standing feud, which stems from their love for Ridge. Brooke will be unhappy seeing her rival back in town and cozying up to her husband. Between Taylor and Deacon, things aren't looking good for Brooke and Ridge's future.