'The Bold and the Beautiful' Fans are Sick of Brooke and Want More of Thomas
Thomas Forrester has been teetering on the edge of doing good and being a villain since his return to The Bold and the Beautiful fray. While his storyline has mainly been that of a villain, a medical scare set him on a path to redemption.
Thomas's secrets have recently weighed on him, and he finally came clean about what he knows. Now B&B fans want to see less of his stepmother Brooke and more of Thomas.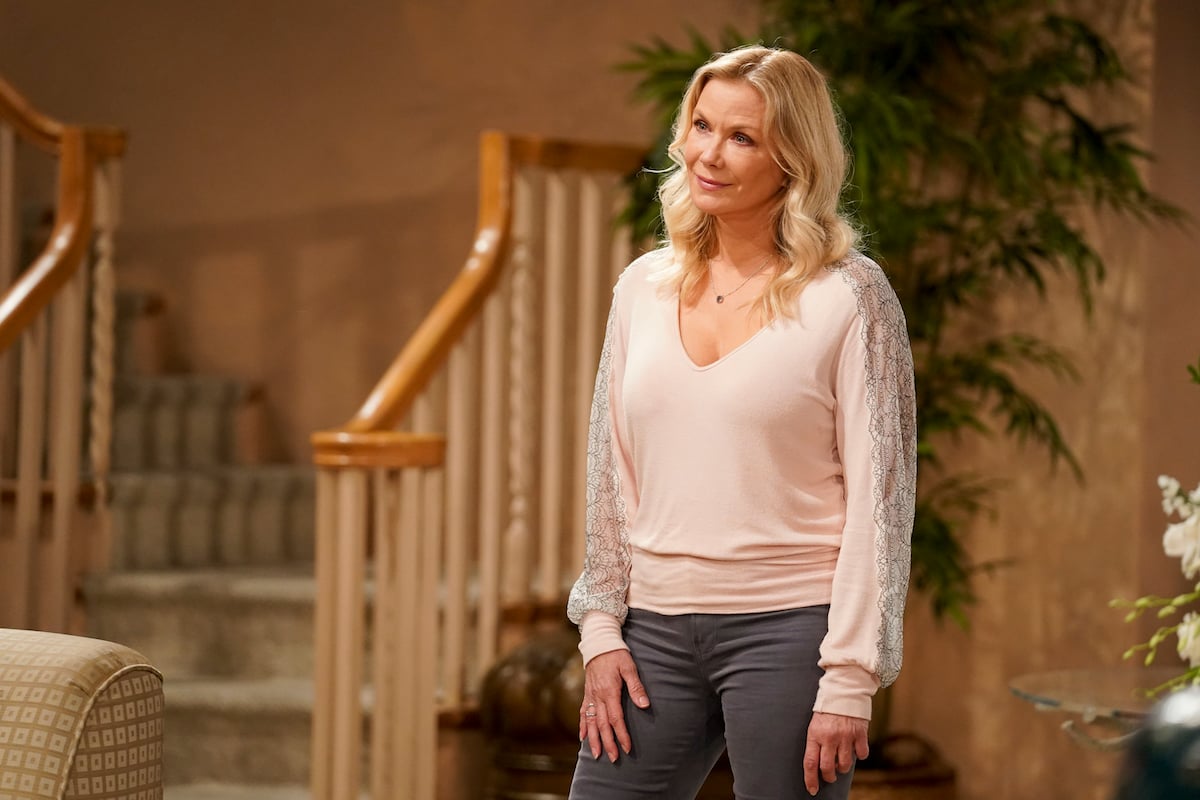 Fans want to see less of Brooke and more of Thomas
Brooke and Ridge are back at it again, with their marriage ending after Brooke's betrayal. Brooke and her longtime lover Deacon shared a kiss on New Year's Eve, and while they tried to keep it under wraps, it came to light and ended her marriage to Ridge.
Ridge's children have been on cloud nine since the marriage ended as it saw him returning to Taylor. Brooke blamed the kiss on alcohol, saying she didn't understand how she started drinking again. Brooke has mainly been drinking nonalcoholic drinks, but as it turns out, Sheila Carter had a hand in the whole saga.
The villain switched Brooke's champagne and set the events in motion leading to the whole Brooke and Deacon situation. Sheila managed to keep everything under wraps, but Thomas found out after he and Sheila got into an argument.
Thomas kept the secret for a while but ultimately ended up fessing up to Ridge despite knowing that Ridge would run back to Brooke. This act has earned him favor with the show's fans, who now appeal to the show to give Thomas more airtime and take some from Brooke.
One fan said they preferred Thomas over Brooke. Another asked the show to give them more of Thomas and "a lot less" of Brooke in future episodes. Other fans wondered why Thomas hasn't had a new love interest in a while and would like to see him start a fun summer romance soon.
What's next for Brooke and Thomas?
Brooke and Ridge are currently on the outs, but with this new confession from Thomas, it seems Ridge will run back to Brooke with an apology leaving Taylor heartbroken again. Thomas, on the other hand, is fighting for his child Douglas. His and Brooke's paths may not cross again soon, but we will have to wait and see.
Thomas and Steffy plotted to have Brooke and Ridge separate
Thomas and Steffy have never been fans of the relationship between Brooke and Ridge. The duo has tried to sabotage Brooke at every turn so that their father can get back together with Taylor, their mother.
The siblings' road to reuniting their parents began when Douglas told them that he saw Brooke kissing Deacon, calling him Santa Claus. At the time, Ridge was out of town, and Deacon was conveniently in the picture. Piecing two and two together, the siblings figured out that Brooke had a smooching session with Deacon.
Steffy investigated and found a video of Deacon at Brooke's house and used that to make her case to her father. Now the siblings can rest knowing their parents are back together. However, Brooke and Thomas's story runs deeper than that.
The duo has seemingly always had it out for one another, with their story beginning when Thomas was young. Brooke tried switching Thomas's paternity when he was a baby so that she could get him out of the way for her and Ridge to get back together. Brooke also almost killed the child when she pushed him off a cliff.
RELATED: 'The Bold and the Beautiful': Fans Want Thomas to Tell the Truth