'The Bold and the Beautiful': Fans Sick of Brooke's Drunken Kiss Storyline
'The Bold and the Beautiful' fans are growing frustrated with the constant attention on Brooke Logan's drunken kiss storyline with Deacon Sharpe.
The Bold and the Beautiful's Brooke Logan (Katherine Kelly Lang) is the show's leading lady. Since 1987 the blonde beauty has been front and center in many storylines. Currently, she's receiving a lot of attention because of her kiss with Deacon Sharpe (Sean Kanan). Although it's the show's most important story at the moment, fans are tired of it.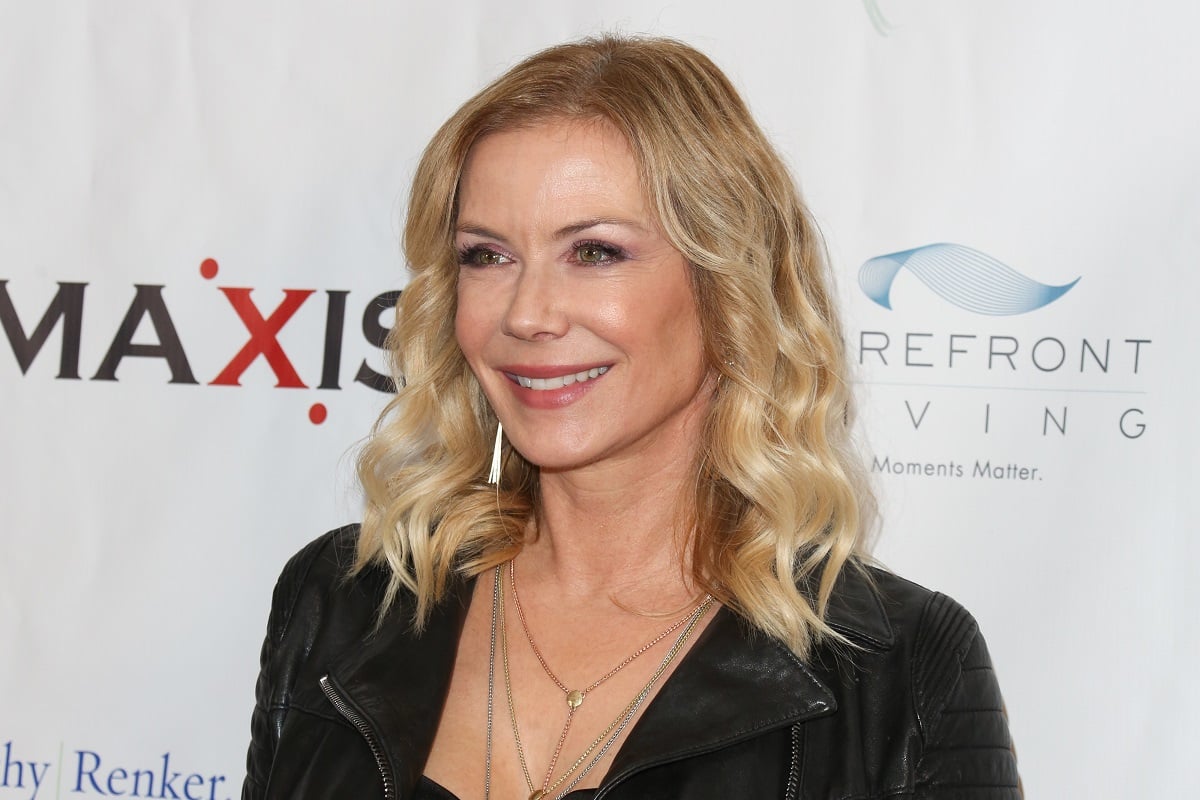 'The Bold and the Beautiful' fans bored with Brooke Logan's kiss storyline
2022 started with drama on The Bold and the Beautiful, and Brooke again is at the center of it. On New Year's Eve, a lonely Brooke spent the holiday drunk with her ex-lover, Deacon. As the two reminisced, they kissed and woke up in bed the following day together. Although nothing goes further than their liplock, it's enough to cause turmoil for her marriage.
It's been nearly two months since the scandalous kiss, and viewers are constantly reminded of it via flashbacks and repeated dialogue. The more the storyline drags on, the more tiring it becomes for fans. On Twitter, fans voiced their desire for the storyline to stop.
"Going into two months for this boring a** storyline. I've had enough. NEXT!" wrote one viewer. "There are more characters on the show than Ridge and Brooke!! Sick of these two and this storyline," another commenter chimed in.
Fallout from the kiss
Brooke's betrayal was finally exposed despite her best efforts to keep the kiss a secret. After Douglas Forrester (Henry Joseph Samiri) reveals that he saw Brooke kissing Deacon, Steffy Forrester (Jacqueline MacInnes Wood) searched for evidence. Steffy got her proof when security footage shows Deacon leaving Brooke's property.
It didn't take long for the news to reach Ridge Forrester (Thorsten Kaye), who learned about his wife's infidelity from Taylor Hayes (Krista Allen). After Ridge confronted her, Brooke confessed everything to her husband. While Ridge was leaning toward possibly forgiving Brooke, that will change when she defends Deacon.
Realizing that Brooke won't cut Deacon lose, Ridge walks out on his destiny. Of course, he'll seek comfort from Taylor, much to the delight of Steffy. Yet, Brooke isn't giving up on her marriage.
Brooke Logan comes out on top again
The Bold and the Beautiful fans' frustration with Brooke's storyline will increase. While Brooke will lose Ridge to Taylor, the audience knows it won't last long. Unbeknownst to everyone Sheila Carter (Kimberlin Brown) played a role in Brooke and Deacon's kiss by switching Brooke's nonalcoholic champagne. Eventually, Sheila's secret will be exposed, and as usual, Brooke will come out on top.
Sheila's scheme will have everyone feeling sympathy for Brooke, a victim. Ridge will apologize to Brooke and rethink the decision to end their marriage. While Brooke may be victorious in reuniting with Ridge, fans will consider this a massive loss in the show's predictable storytelling.