'The Bold and the Beautiful' Fans Think Brooke Was Best Matched With A Long-Gone Ex-Husband
The Bold and the Beautiful was among the soap operas that had to go on hiatus when the coronavirus (COVID-19) pandemic shut down television studios. At first, the series announced that it would only be releasing four new episodes a week, hoping to stretch out the already-filmed episodes in the queue so that there would be no break in the story. As it became clear that the pandemic threat was still looming large and new material would not be available for an unforeseeable time, the showrunners instead turned to air throwback episodes. 
That decision has allowed fans the chance to get reacquainted with characters and stories that they may have forgotten about. In particular, fans are reflecting on how Brooke's past relationship with a now long-gone ex-husband may have been her best.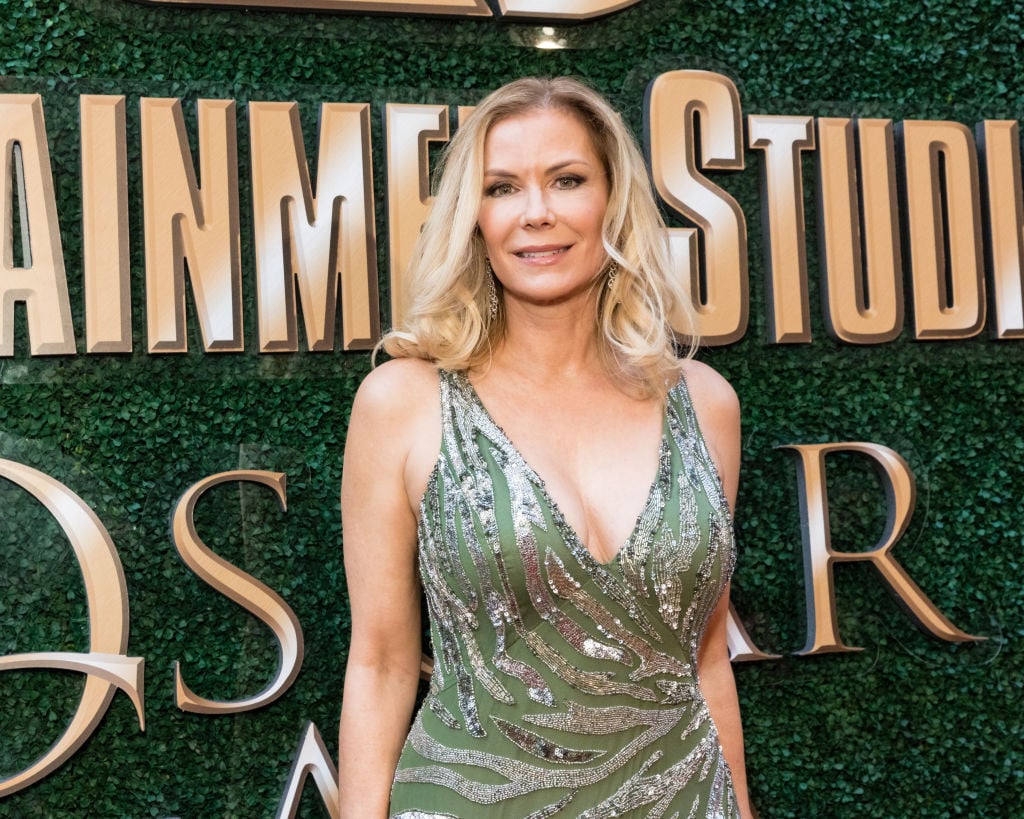 Brooke Logan is a controversial character
The plot of The Bold and the Beautiful centers around the fashion world of Los Angeles and two feuding families working in that industry. The Forresters and the Logans make up the bulk of the drama for the entire show. In that regard, Brooke Logan is a very noteworthy personality. She's been on the series for the duration, meaning she's got endless connections to the main families. In fact, Brooke has married multiple Forrester men . . . more than once. 
While that relationship drama has been the central thrust of Brooke's story, it has also made her a controversial character for many fans. Her long-standing feud with Stephanie Forrester and her battles with arch-nemesis Dr. Taylor Hayes are certainly filled with drama, but her many relationships make fans wonder if she's manipulative. Brooke has been married, divorced, and engaged multiple times, and these relationships have produced numerous children.
Brooke got her own throwback week
RELATED: 'The Bold and the Beautiful' Fans Can't Believe Brooke and Ridge Have Been On and Off For Decades
Brooke's role on The Bold and the Beautiful was big enough that she got honored with her very own week during the throwback episodes. The episodes spanned decades of Brooke-filled escapades. According to Soap Central, Monday opened up with an episode from 1991 in which Brooke married Eric Forrester, and the feud between Brooke and Stephanie is showcased, with efforts to get Stephanie's jealousy in check. Tuesday offered a 1998 episode where Brooke debuted a sexy lingerie line as she battled with her nemesis, Taylor. 
The Wednesday episode was remarkable because it was a re-run of the show's 5000th episode. It originally aired in 2007 and featured Brooke and Stephanie calling a temporary truce with a walk down memory lane to the pleasant surprise of long-time fans. Thursday's episode, which was from 2006, featured Brooke in yet another wedding, this time to Nick. Finally, Friday finished the special week off with a 2013 episode in which Brooke has a romantic reunion with Ridge.
Fans liked Brooke with Nick
The Thursday episode raised some eyebrows and got fans talking. Seeing Brooke say "I do" to Nick reminded them that there had once been other options besides a Forrester or a Logan for leading men on the show. A Twitter thread about the nuptials had fans reflecting on what was great about Nick and Brooke's relationship. Many said they loved seeing the pair together and missed the dynamic that they brought to the screen.
Nick, who originally showed up on the series via a literal shipwreck in 2003, certainly had his share of metaphorical wrecks before making his departure in 2012. After many twisted relationships and paternity dramas, Nick got tangled up in a design theft scheme. When the plot was brought to light, he headed out of town on — of course — a boat. It's unlikely that a reunion with Brooke is in the cards, so fans will just have to enjoy the throwback while they can.