'The Bold and the Beautiful' Fans Think Carter and Paris Have No Chemistry
Since 2013, Carter Walton has been a part of The Bold and the Beautiful cast. However, for a soap opera character, he's experienced one of the most boring lives storylines.
Carter has only dated a handful of women during this time. In an exciting twist, his relationship with Quinn suddenly made him desirable, and he seems to have many women fighting over him. The Bold and the Beautiful paired Carter with Paris after the steamy affair with Quinn. Fans hate it, citing the lack of chemistry between the two.
Carter and Paris are done on 'The Bold and the Beautiful'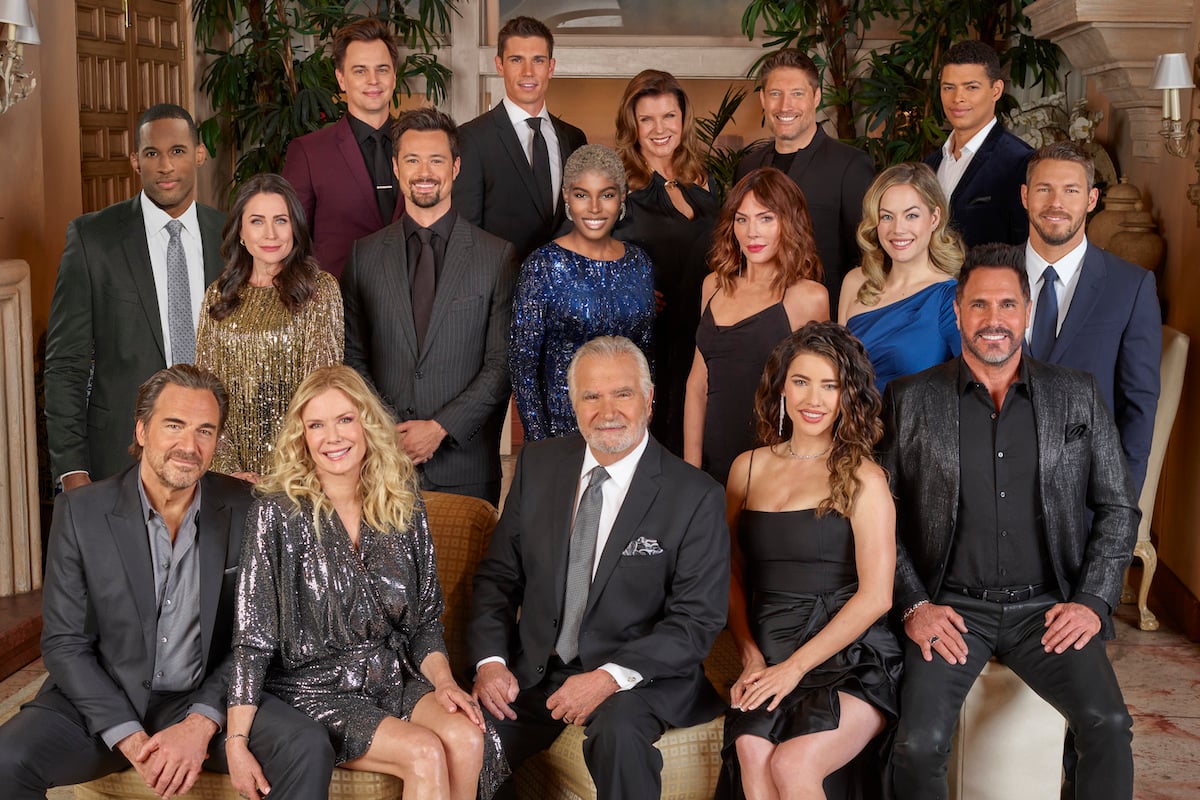 When Paris arrived, many fans loved her immediately as they felt she was her sister's reckoning. The Bold and the Beautiful fans felt drawn to her for her eccentric fashion and ability to get a rise out of Zoe. Zoe, at the time, was involved with Carter but also dipped her toes in the Zende pool.
She briefly stuck with Carter. But after learning about the flirtations between Zende and Paris, she decided she wanted to have Zende to herself. This, of course, didn't sit well with Carter, who dumped her after learning about the affair.
Paris bounced back and forth with her feelings for Zende. She had a thing for Thomas for a while and fantasized about Steffy's husband. When Zende finally decided to commit to her, she got cold feet and rejected his proposal. Then, Paris began confiding in Carter, which opened a portal for her feelings for him.
The pair were friends for a while, but Paris decided to make her move on New Year's Eve, pulling Carter in for a kiss. Carter didn't hesitate, and the two datings briefly. However, Carter feels Paris is better off with Zende. He's spent the better part of their relationship telling her as much.
Their relationship has been strained heavily since Carter has reservations about dating Paris. Her mother's arrival in town also doesn't help the situation as she constantly pushes for Paris to end up with Zende. Paris and Carter's romance seems to have been overpowered by external factors. They both called it quits, and Carter has gone back to Quinn.
'The Bold and the Beautiful' fans feel Paris and Carter don't have any chemistry
After Carter learned about Zoe's double-dealing, he left her but the Buckingham sister. Zoe enlisted Quinn's help to talk some sense into Carter to get him back.
She didn't expect that Carter and Zoe would end up bonding and start a steamy relationship. The pair shared mutual loneliness, which seemed to bring them closer. Quinn, on her end, had marital woes with Eric, who had also discovered that he had erectile dysfunction. The news caused a rift between them, further pushing Quinn into Carter's arms.
The pair quickly became a fan favorite on The Bold and the Beautiful. Many applauded their chemistry as one for the books. Their breakup, however, gave several fans withdrawal as many felt Carter and Paris didn't burn for one another as much as he and Quinn did.
One fan commented on a Twitter post about Quinn and Carter, saying, "Way more spark with Quinn and Carter than Paris and Carter IMO." Another chimed in, saying, "Paris n Carter?? Now way known[sic]. They have absolutely NO onscreen connection at all. No chemistry ever."
Carter's love life is currently a mess
Carter has feelings for Quinn, but they can't be together since she is a married woman. The show's writers have seemingly introduced Carter's reprieve in the form of his best friend Katie. Katie and Carter have known each other for a while now. She's served as his voice of reason. 
They may have gotten closer in recent times as Katie is also going through marital issues. Carter mending a broken heart and Katie finalizing her marriage's end… It seems like a setup for a relationship.
RELATED: 'The Bold and the Beautiful' Spoilers June 6 – 10: Sheila and Li's Explosive Jailhouse Showdown