'The Bold and the Beautiful': Fans Think Finn Is Boring and Steffy Needs More Excitement
Fans of soap operas tend to form strong opinions about the new characters and new relationships that show up over the years, and The Bold and the Beautiful is no exception. 
This show, which is relatively new in comparison to other soap operas on the air today at 34 years old, has a long list of characters, but one new character has caused some controversy with his relationship to an established favorite. However, fans aren't unhappy because they think this relationship is bad for the characters involved — no, fans are disappointed that there isn't enough drama in the relationship! What relationship is leading fans to hope to see more strife and uncertain relationships on The Bold and the Beautiful?
John 'Finn' Finnegan is a new character, and more stable than other partners of Steffy's
Finn was introduced to The Bold and the Beautiful quite recently, in the middle of 2020. He was introduced to Steffy as an ER physician who helps her recover both from a motorcycle accident and from a dependency on opioids, leading them to begin a relationship (and later, have a child together!) The relationship gets serious fast, but it's very sweet: Finn is concerned about Steffy's recovery, he is communicative about his interest in starting a family, and he's even forgiving of Steffy's slip up with another man. It seems like he could be an ideal partner.
This is a marked contrast to other relationships of Steffy's. Steffy is meant to be somewhat conniving and cool, but with an emotionally vulnerable center. This has led her to some dramatic relationship choices: sleeping with a man who had a relationship with Steffy's sister and mother, then entering a romantic rivalry with Hope — twice. She even marries the half-brother of her ex-husband! Therefore, it's a new step fo Steffy to have a partner like Finn.
Fans find this stability boring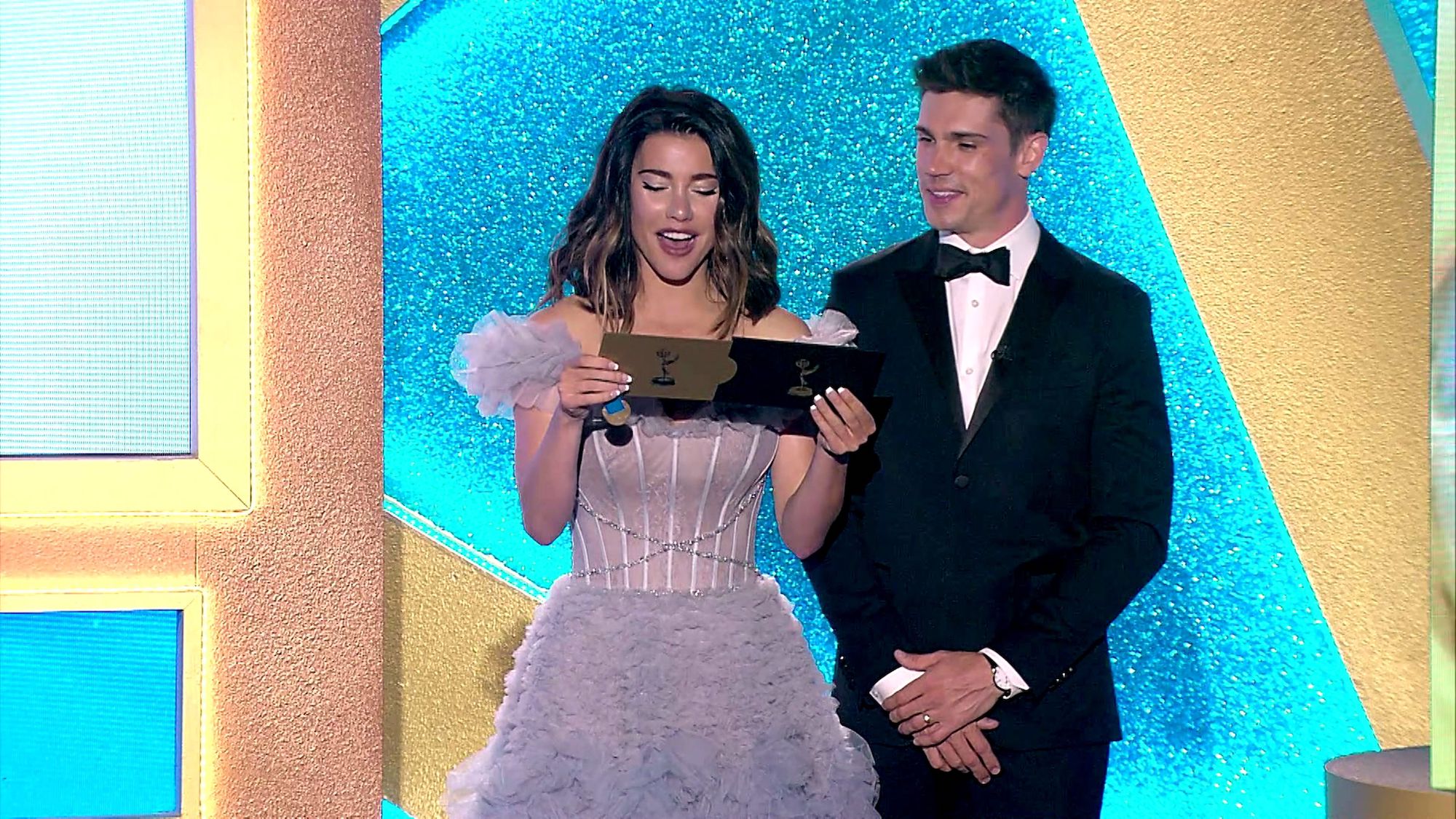 Finn is stable and healthy, which would be great in real life. The issue is, fans don't watch soap operas for stable slices of family life. Fans want drama, and they want to see characters with flaws. Some fans of The Bold and the Beautiful have taken to Twitter to discuss their feelings on Finn, saying things like "He's too perfect," and that Finn doesn't "challenge her" in the way that Steffy needs. Beyond this, other fans have argued that their relationship seems a bit stilted. One fan posted to Twitter:
You are right. I don't think they have ever had any fun. They need to go anywhere an [sic] get to know eachother [sic] and raise some hell. Maybe a bottle of booze.
Poor Finn! Hopefully for these fans, the show will throw a new spanner in the works of this surprisingly calm and stable relationship.
'The Bold and the Beautiful' fans predict that this situation can't last
As much as fans are unsatisfied with the current state of Steffy's relationship and Finn's character, they also don't expect this to last for too long. Therefore, they have different predictions about what's going to happen between the two of them. One fan predicted "[Steffy] will be on that rollercoaster soon as Finn cheats with Paris," a character who already has tried once to win Finn over. Another fan pointed out something they had noticed from Finn on the show:
Each time Steffy talks about meeting Finn's parents, family he makes a worried expression. Someone posted a possible Finn-Shauna connection when Steffy & Finn first paired. Another posted a Sheila-Finn one as a twist.
This sort of family drama could certainly change the dynamic in this relationship! The themes of Finn cheating, likely with Paris, and of Finn's family and his past come up repeatedly. Hopefully, we'll get to see more from Finn that breaks the perfect facade he has at present.